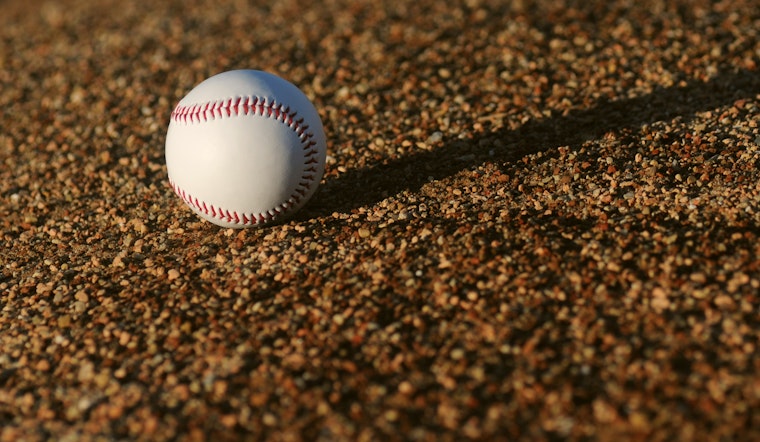 Published on April 01, 2019
Didn't catch the local high school baseball scores last week?
Catch up with our roundup of recent boys varsity baseball results in and around Indianapolis, powered by data from high school sports leader MaxPreps.
Heritage Christian flattens Bethesda Christian
On Tuesday, March 26, the Heritage Christian Eagles traveled to Brownsburg to face off against the Bethesda Christian Patriots. It was worth the trip: the Eagles cinched a 20-7 victory. 
Franklin Central yields to Westfield, falls 1-12
Wednesday, March 27 saw the Westfield Shamrocks defeat the Franklin Central Flashes by a score of 12-1 at home. The Shamrocks had 11 hits, while the Flashes had four. Following this victory, Westfield had a conference record of 1-0, while Franklin Central's record fell to 0-1.
Indianapolis Shortridge outmatched by Indianapolis Bishop Chatard, falls 1-10
On Wednesday, the Indianapolis Bishop Chatard Trojans out-hustled the Indianapolis Shortridge Blue Devilsby a score of 10-1. After this success, Indianapolis Bishop Chatard remains undefeated with a record of 2-0, while Indianapolis Shortridge's record falls to 0-1.
Knightstown overwhelmed by Perry Meridian, falls 1-12
Also on Wednesday, the Knightstown Panthers hosted the Perry Meridian Falcons at home, with the Falcons walking away with the 12-1 win. This was both the Panthers' and the Falcons' first game of the season.
Roncalli edges out Lawrence Central
Meanwhile, the Lawrence Central team traveled to Indianapolis to face off against the Roncalli Rebels. The Rebels inched past the Lawrence Central Bears to claim an 8-7 victory. Following this success, Roncalli remains undefeated with a record of 2-0, while Lawrence Central's record falls to 0-1.
Westfield scores 11 runs, dominates Franklin Central
On Thursday, the Westfield Shamrocks again faced off against the Franklin Central Flashes. The Shamrocks again walked away with a success, beating the Flashes soundly, 11-7. The Flashes clocked seven hits, while the Shamrocks had 11. Westfield remains undefeated with a conference record of 2-0, while Franklin Central's record falls to 0-2.
Whiteland scores 18 runs, conquers Pike
The Whiteland Warriors prevailed over the Pike Red Devils 18-0 at home on Friday, March 29. The Warriors clocked nine hits and scored one home run, while the Red Devils managed two hits. Following this win, Whiteland remains undefeated with a record of 2-0, while Pike's record falls to 0-2.
---
This story was created automatically using local sports data, then reviewed by an editor. Click here for more about what we're doing. Got thoughts? Go here to share your feedback.