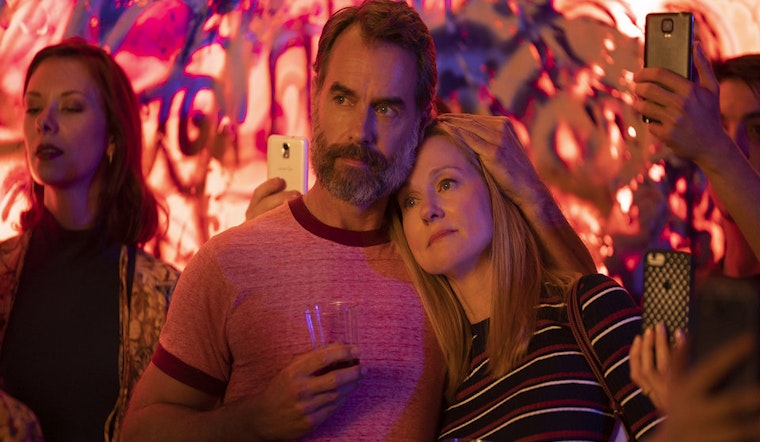 Published on April 10, 2019
Tonight, a new chapter of Armistead Maupin's "Tales of the City" will premiere as the opening-night feature of the San Francisco International Film Festival. Launching on Netflix on June 7, the new episodes will be the show's first since 2001. 
Local author Maupin first published his "Tales of the City," following a diverse group of San Franciscans living in one Russian Hill apartment building, as newspaper serials in the 1970s. They were then adapted into books, and beginning in 1993, three miniseries: "Tales of the City" and "More Tales of the City," which aired on PBS, and "Further Tales of the City," which aired on Showtime. 
Laura Linney and Olympia Dukakis will reprise their starring roles as naive Midwestern transplant Mary Ann Singleton and her eccentric landlady, Anna Madrigal. The new series opens with Linney's Mary Ann returning to present-day San Francisco to reunite with her daughter Shawna (Ellen Page) and ex-husband Brian (Paul Gross), 20 years after leaving them behind to pursue her career.
Barbara Garrick's DeDe Halcyon Day and Murray Bartlett's Michael "Mouse" Tolliver will also return for the latest series, alongside some new cast members like Charlie Barnett ("Russian Doll"), Victor Garber ("Titanic") and Zosia Mamet ("Girls").
Storylines will come from Maupin's latest additions to the "Tales" series — he's published three new books since 2007, most recently 2014's "The Days of Anna Madrigal."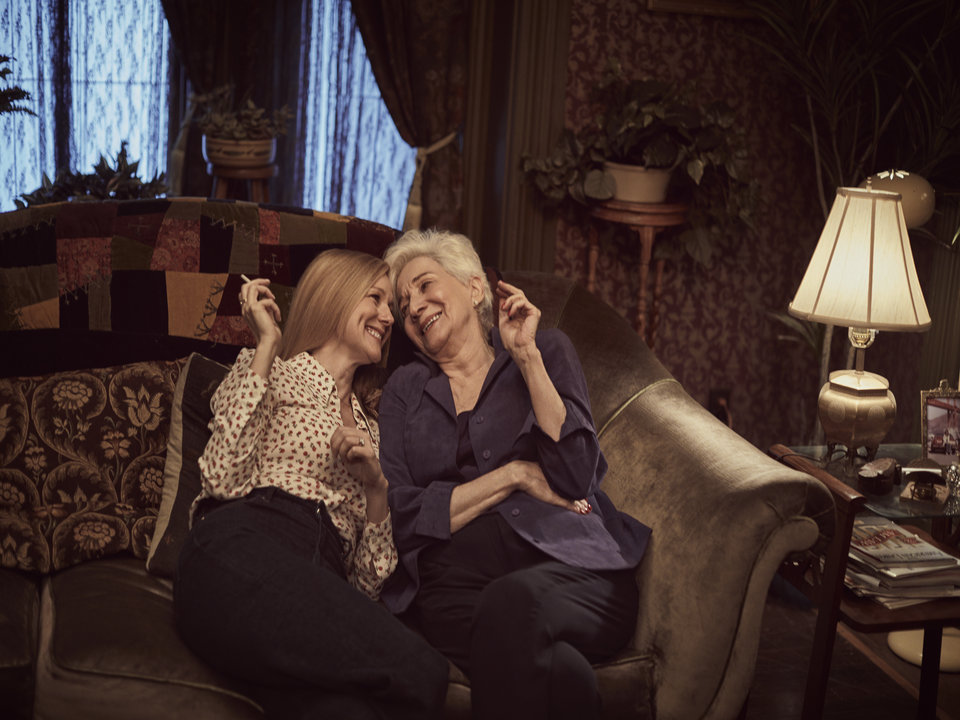 Portions of the series were shot on location in San Francisco last fall. Director and executive producer Alan Poul said that he and showrunner Lauren Morelli "wanted to show as much of the city as possible," with some locations selected for their ability to be redone in period style for flashback scenes. 
During what Poul called a "short but intense shooting period in San Francisco," crews filmed in the Castro, Tenderloin, Dolores Park, the Mission (including Clarion Alley) and North Beach.
And of course, there was filming in Russian Hill, where the stairs to the show's central apartment building at 28 Barbary Lane (the real-life Macondray Lane) are located.
"This was the fourth time we have built [28 Barbary Lane]," said Poul, who served as a producer on the original series. "I think in this series, it's more beautiful and magical than ever."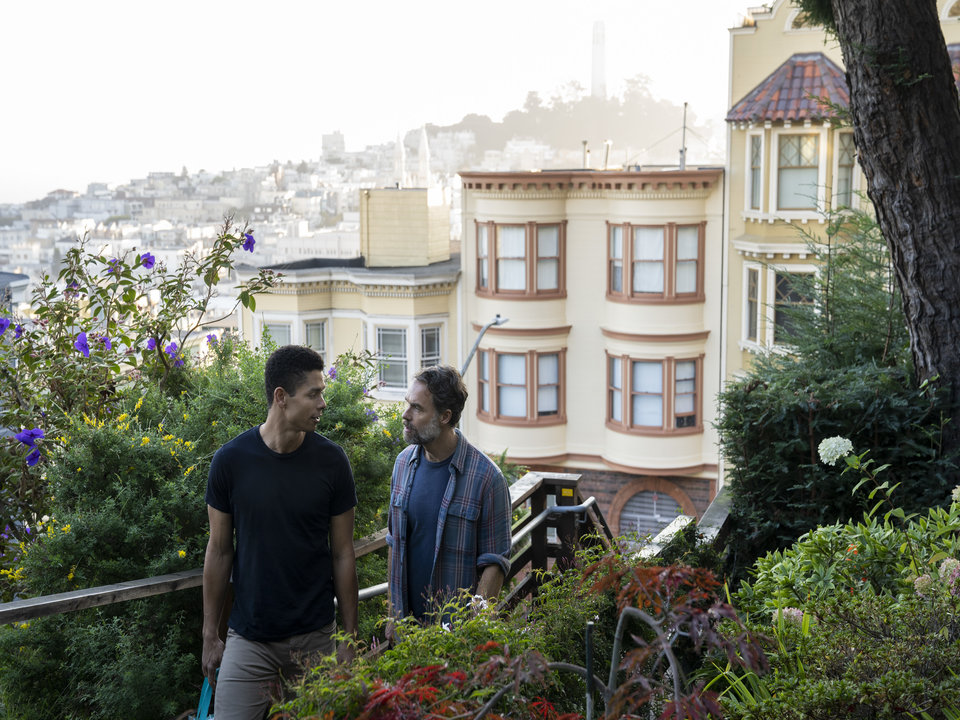 One scene that drew a lot of onlookers, Poul said, features Mary Ann and Brian riding in a cab the day after her arrival in San Francisco. The intention of the scene is to capture the Castro Safeway sign at 15th and Market, reminding Mary Ann of the Marina "Dateway," where she first met Brian.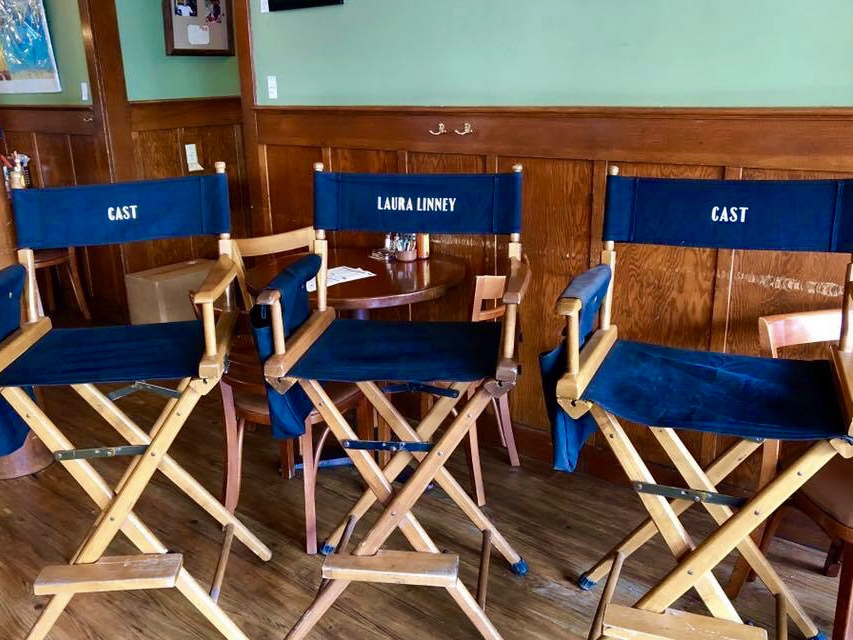 Asked about the writing team for the series, Poul said that he and Morelli felt it was very important to use LGBTQ talent as much as possible, both in front of and behind the camera.
"We also strove to be as inclusive as possible with both cast and crew," he said. "Netflix could not have been more supportive, and we're all incredibly proud of the results."
He also expressed excitement about tonight's "hometown" premiere at the Castro Theatre. "I can't imagine a better place in the entire world to introduce our new adventures to the public."
If you're interested in attending tonight's screening of the show's first episode, it starts at 7 p.m., followed by a Q&A with Linney, Poul, Morelli and Maupin. Tickets, which include admission to a 9 p.m. afterparty at the Regency Center, are $85 for general admission and $160 for VIP admission.