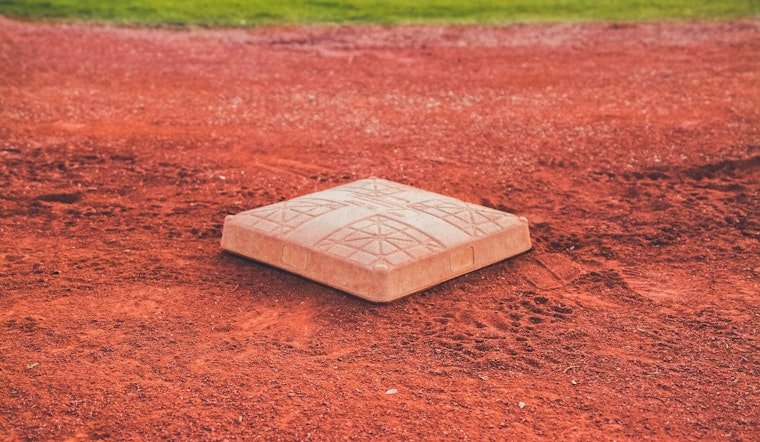 Published on April 29, 2019
Did you miss the last week in high school baseball?
We've got you covered with a roundup of the latest local boys varsity baseball action in and around Indianapolis, powered by data from high school sports leader MaxPreps.
(Hoodline offers data-driven analysis of local happenings and trends across cities. Details like game dates, times, scores and team records are based on data provided by MaxPreps and may be subject to change; the latest up-to-date information is available at the links below.)
---
Eminence scores 16 runs, tramples Indianapolis Emmerich Manual
On Monday, April 22, the Eminence Eels toppled the Indianapolis Emmerich Manual Redskins by a score of 16-2. The Eels clocked 14 hits, while the Indianapolis Emmerich Manual Redskins clocked six. This was the Eels' first conference game of the season.
Heritage Christian edges out Indianapolis Scecina Memorial
Also on Monday, the Indianapolis Scecina Memorial Crusaders visited the Heritage Christian Eagles. They drove home empty-handed: the Crusaders lost to the Eagles by a score of 10-11. The Eagles and the Indianapolis Scecina Memorial Crusaders each managed 12 hits respectively. The win brought Heritage Christian's record to 6-6, while Indianapolis Scecina Memorial's record fell to 7-6-1.
Morristown yields to Irvington Preparatory Academy
Tuesday saw the Morristown Yellow Jackets lose to the Irvington Preparatory Academy boys' team by a score of 2-13 at home. The loss brought Morristown's record to 1-10, while Irvington Preparatory Academy's record rose to 2-4.
Center Grove scores 8 runs, conquers Warren Central
On Tuesday, Greenwood's Center Grove Trojans hosted the Warren Central Warriors at home. Center Grove's home team advantage paid off: they walked away with the 8-0 success. The Warriors have lost six straight games to open the season. Center Grove's record rose to 7-1.
Indianapolis Scecina Memorial edges out Indianapolis Lutheran
On Tuesday, Indianapolis Lutheran Saints hosted the Indianapolis Scecina Memorial Crusaders at home. The Indianapolis Scecina Memorial Crusaders squeaked past the Indianapolis Lutheran Saints to claim a 6-5 success. The Indianapolis Scecina Memorial Crusaders hit one home run. Following this success, Indianapolis Scecina Memorial remained undefeated with a conference record of 3-0-1, while Indianapolis Lutheran's record fell to 1-3.
Columbus North sneaks past Southport
Also on Tuesday, the Columbus Columbus North Bulldogs toppled the Southport Cardinals by a score of 1-0 at home. After this victory, Columbus North remained undefeated with a conference record of 3-0, while Southport's record fell to 1-1.
Carmel bests Lawrence North
On Wednesday, the Carmel Greyhounds hosted the Lawrence North Wildcats. The Carmel Greyhounds wrangled a win from the visiting Greyhounds, 5-3. The Greyhounds clocked seven hits, while the Wildcats clocked six. The win brought Carmel's conference record to 7-1, while Lawrence North's record fell to 6-2.
Columbus North cruises past Cathedral
The Columbus North Bulldogs out-hustled Cathedral Fighting Irish 5-2 on Friday. The win brought Columbus North's record to 14-4, while Cathedral's record fell to 7-5.
Wapahani overwhelmed by Park Tudor
Saturday saw Selma's Wapahani Raiders lose to the Park Tudor Panthers by a score of 5-8 at home. The loss brought Wapahani's record to 13-6, while Park Tudor's record rose to 5-6.
Cascade outmatched by Covenant Christian
Also on Saturday, the Covenant Christian Warriors traveled to Clayton to face off against the Cascade Cadets. The Warriors walked away with the success, beating the Cascade Cadets soundly, 7-0. The loss brought Cascade's record to 11-3, while Covenant Christian's record rose to 7-7.
---
This story was created automatically using local sports data, then reviewed by an editor. Click here for more about what we're doing. Got thoughts? Go here to share your feedback.