Over the weekend, construction crews braved the wet weather to demolish a two-story building at 4230 18th St., most recently home to Bite Me Sandwiches (and previously home to Bar Vero and La Taza).
The building, which is believed to have been constructed between 1886 and 1900, was razed to make way for a new 12-room boutique hotel, which will be called Hotel Castro.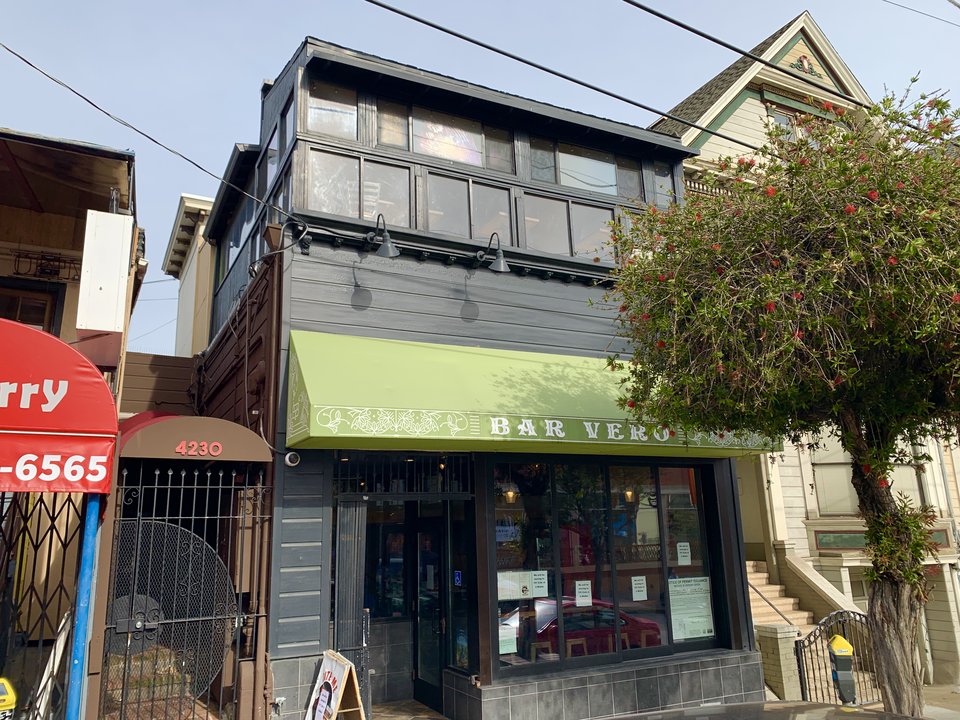 The building's demolition was approved by the Department of Building Inspection earlier this year. Bite Me Sandwiches moved out in March, and now operates out of a new Cole Valley location at 701 Cole St. (at Waller).
Public records indicate the demolition is estimated to cost $25,000, while construction on the new hotel will run approximately $1.9 million.
To appease neighbors' concerns about noise, demolition and construction work will only take place from 8 a.m.-6 p.m., with no work conducted on Sundays. Contractors will also create noise walls and deploy mufflers and dampeners to decrease vibration in surrounding buildings.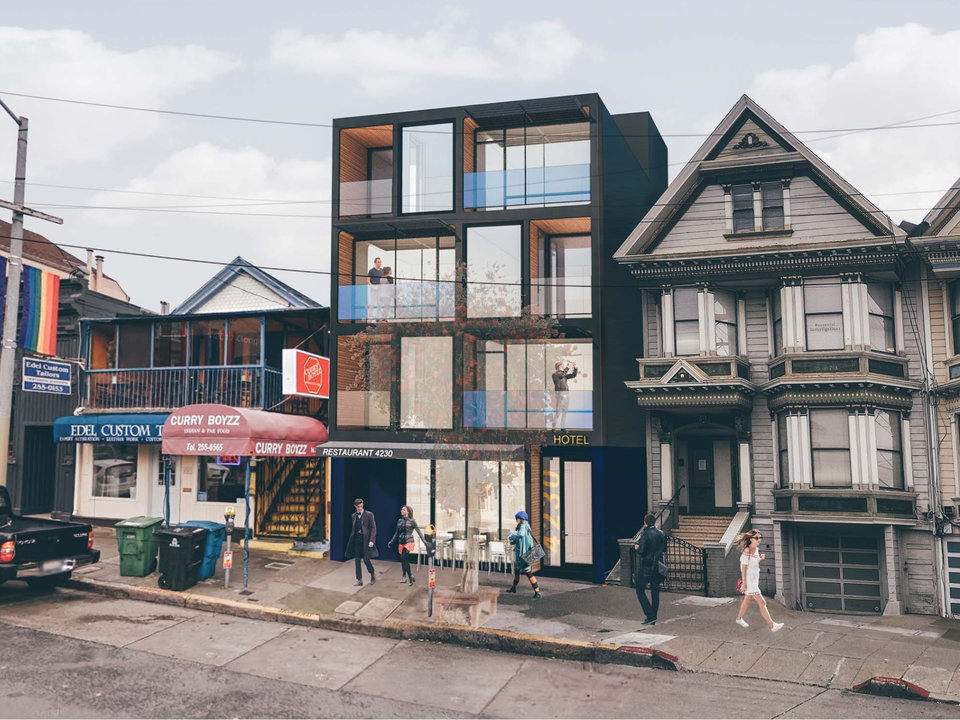 When it opens, the new hotel will boast four stories and 12 guest rooms, with a restaurant on the ground floor. (No tenant for the restaurant space has been chosen as of yet.) 
Property owner Gannon Tidwell said that construction on the hotel will likely begin in June, with the goal of opening towards the end of 2020.