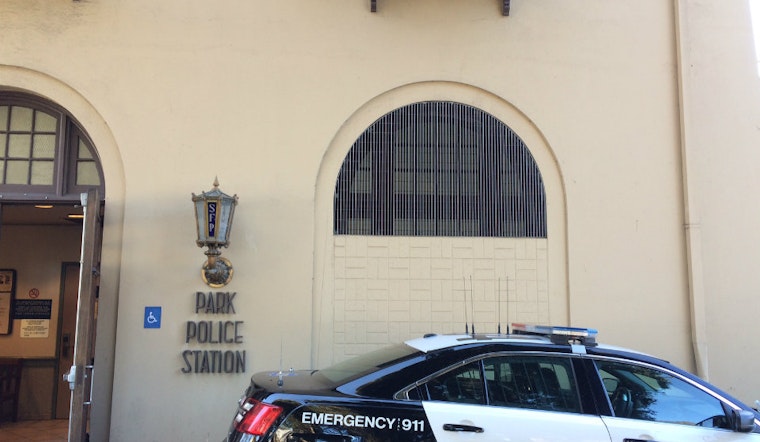 Published on May 23, 2019
With June on the way and Bay to Breakers and 4/20 in the rearview, the Upper Haight is sailing towards a quieter time of the year for mischief and mayhem. But here's a quick bulletin on recent incidents in SFPD's Park District, all of which took place in and around the Upper Haight. All details come directly from SFPD reports, unless otherwise noted. 
Quartet of attackers assault man, steal his guitar
On May 13 at 10:30 p.m., a man was assaulted and robbed at Haight Street and Buena Vista Ave. West. Police say the 31-year-old victim was attacked by four men of unknown age, who stole his guitar before fleeing on foot.
The victim was hospitalized with non-life threatening injuries. No further description was given of the suspects, who were not apprehended.
Goodwill shoplifter nabbed by cops
On May 8, shortly before noon, an intoxicated suspect entered the Goodwill on Haight Street and started taking donated goods. After being approached by staff, the suspect, whose age and gender were not given by police, took more merchandise and fled on foot.
Officers chased the suspect through and across the Panhandle Park, ultimately detaining and arresting them. The stolen merchandise was returned. 
Concealed handgun in Buena Vista Park
Also on May 8, officers responded to a call that someone was being threatened with a gun at Haight Street and Buena Vista Ave. just after 5:30 p.m. The gun had allegedly been pulled in the midst of a fight, which had broken up by the time police arrived.
Police were able to identify the suspect based on the caller's description, and after searching him, they found a loaded handgun in his waistband. The suspect, who was out on felony bail, was booked and sent to county jail.
Muni cellphone robbery with pepper spray
Shortly before 4:30 p.m. on May 7, a woman was robbed of her cellphone while waiting for a Muni train at 9th Avenue and Judah Street. After she confronted the man who stole her phone, he pepper-sprayed her and fled on foot. The woman was otherwise uninjured.
Aggravated assault with a gas pump hose
Just after 1 a.m. on the morning of April 28, a 20-year-old man got in an altercation with an older man at the pump of a gas station at Fell and Divisadero streets. The older man struck the younger man in the head with the gas pump hose, causing lacerations to his head. The victim was sent to the hospital with non-life-threatening injuries, and the suspect got away. 
Pedestrian injured after being struck by driver
Less than a month after a woman was injured after being struck by a car in the crosswalk at Haight and Ashbury, another Upper Haight pedestrian-vehicle collision, at Masonic and Haight on April 16, left a 47-year-old man with serious injuries. The victim was hospitalized, and the driver remained on-scene until officers responded around 9:20 p.m
---
Community meeting
SFPD's Park District holds its monthly community meeting on the second Tuesday of each month. The next meeting will be Tuesday, June 11, from 7-8 p.m. at the Park Station community room, 1899 Waller Street.