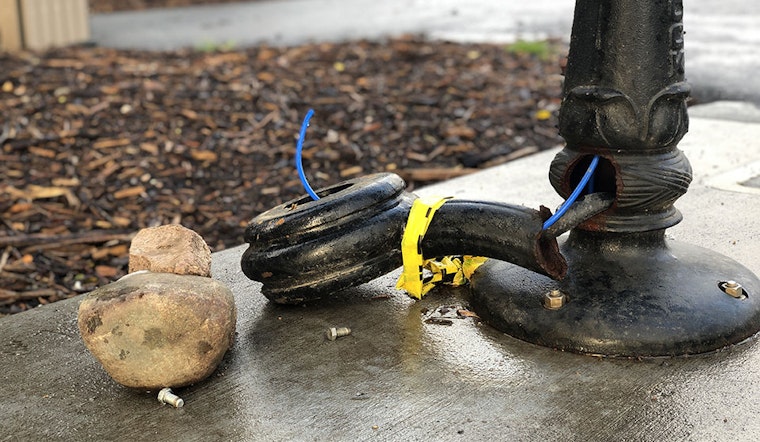 Published on May 17, 2019
Yesterday afternoon, Hoodline tipster Ben M. alerted us to some bad news for the pups of Alamo Square Park: "Someone broke and smashed all the dog water stations," he wrote.
A Hoodline reporter visited the park on Thursday evening to confirm Ben's report. The fountain near Hayes and Pierce streets was indeed vandalized, its lower bowl for dogs apparently smashed with a rock.
"The exact cause is unknown," a Rec & Park spokesperson said of the destruction, adding that an exact timeline for a replacement has yet to be determined.
According to the Alamo Square Neighborhood Association, the fountain had just been replaced last year by Rec & Park. A representative for the agency said that they are currently researching a more durable replacement.
Another new water fountain near the Alamo Square Park playground, placed there two years ago during the park's renovation, was indirectly vandalized. Since the fountain lacked a built-in dog bowl, parkgoers had attached one to a nearby pole with a metal chain. It was also smashed. 
"The water fountain near the new restroom has had no issues since the park reopened," the spokesperson noted, adding that the metal bowl was not installed by Rec & Park staff.
---
Thanks to tipster Ben M.! See something interesting in a nearby park or while you're on a walk with your dog? Text Hoodline and we'll try to find out what's going on: (415) 200-3233.