Hoodline tipster Natalie D. alerted us that contemporary clothing store Rand + Statler (425 Hayes St.) departed Hayes Valley on Sunday, after almost nine years in business.
"We saw businesses come and go, celebrated nine Christmases, Thanksgivings, numerous weddings and many more beautiful occasions with our customers," owners Catherine Chow and Corina Nurimba-Hambali said in a statement.
But in recent years, they've witnessed more and more local merchants — including competitors — closing their doors. 
Now, "sunset has come for Rand + Statler as well," as Hayes Valley has become "an urbanites' mecca", the statement continued.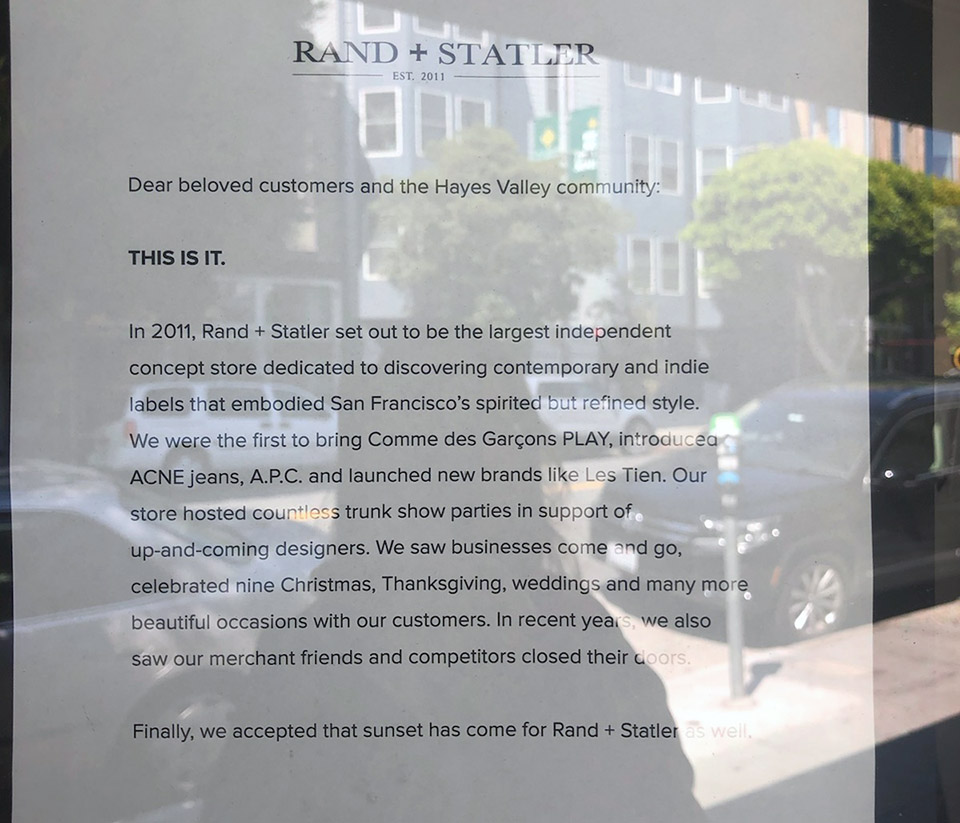 Some of Rand + Statler's signature brands, like Aesop, Comme des Garçons, See by Chloe, Stine Goya and Mara Hoffman, will now be sold at Chow and Nurimba-Hambali's neighboring boutique Azalea (411 Hayes St.). Men's items will move to their men's clothing store Welcome Stranger (460 Gough St.). 
Hoodline also learned that Rand + Statler's former home has already found a new tenant: San Francisco-based shoemaker Allbirds, which has gained a large following in the tech community for its wool sneakers.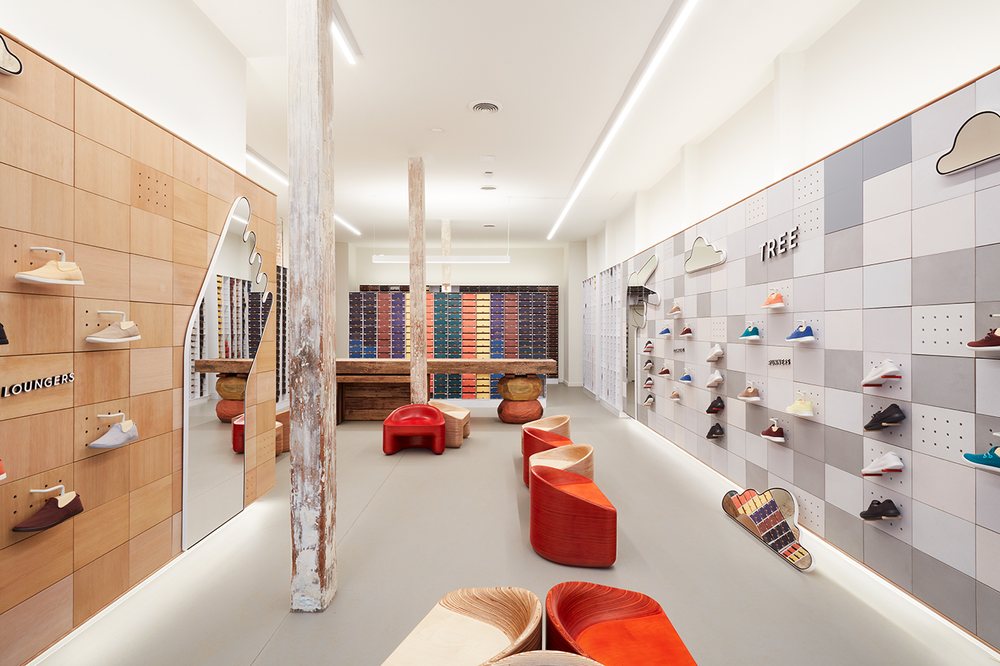 The Hayes Valley outpost will be Allbirds' second shop in the city (the other is at 57 Hotaling Place in Jackson Square), and sixth in total. With fewer than 11 locations worldwide, Allbirds is not yet considered formula retail, which is typically barred from Hayes Valley.
A representative for shoemaker confirmed the news, and told Hoodline that the store will open in late summer. "No additional information is available at this time," she added.
Allbirds' arrival in Hayes Valley marks the latest in an influx of ecommerce startups that have decided to open brick-and-mortar stores in the neighborhood. Their ranks also include Interior Define, Madison Reed Color Bar and Outdoor Voices.
---
Thanks to tipster Natalie D.! See something interesting while you're out and about? Text Hoodline and we'll try to find out what's going on: (415) 200-3233.