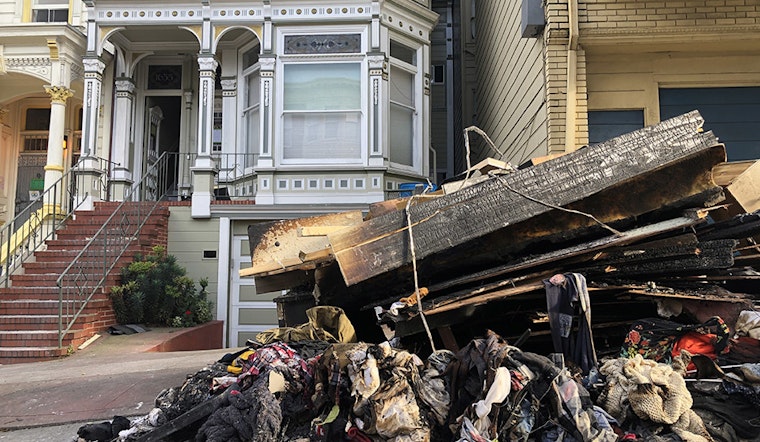 Published on July 23, 2019
On July 12, a one-alarm fire broke out at 1616 Golden Gate Ave., between Divisadero and Scott streets. While no one was injured or displaced by the fire, it's the third to occur on the block in the past two months. 
On June 26, 13 residents were displaced by a one-alarm fire at 1664 and 1666 Golden Gate Ave. That was preceded by a two-alarm blaze on May 4, displacing five residents at 1635 Golden Gate Ave. 
Hoodline tipster Trinh N., who lives nearby, asked if we'd investigate whether the three fires were related. 
According to the San Francisco Fire Department's incident reports, at least two of the fires were unrelated, and neither was committed intentionally. Here's what the department had to say about the cause of each blaze. 
May 4: 1635 Golden Gate Ave., 5 people displaced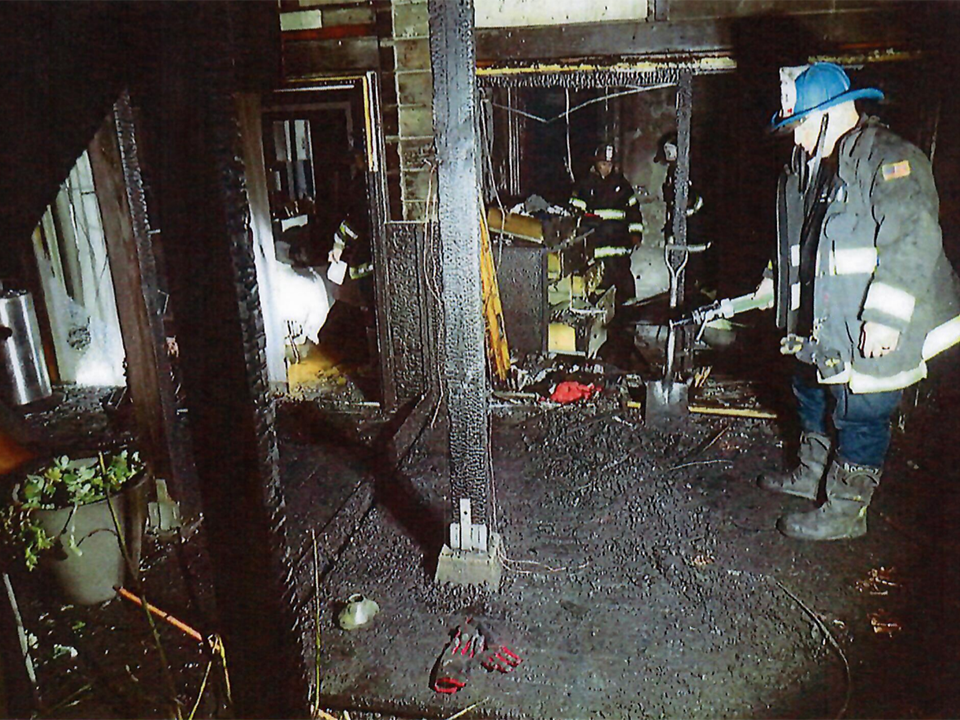 SFFD says this fire was likely accidental, based on physical examination of the fire scene and witness statements.
"The fire was most likely initiated by carelessly discarded smoking materials as the competent ignition source," the report states. An occupant told SFFD that they were smoking marijuana on the building's rear deck a couple of hours before a wicker table there caught fire.
"[The occupant] stated he extinguished his marijuana cigarette either 'in the pot', on the wicker table or on the wicker tabletop," the report describes. A San Francisco Police Department arson investigator was notified.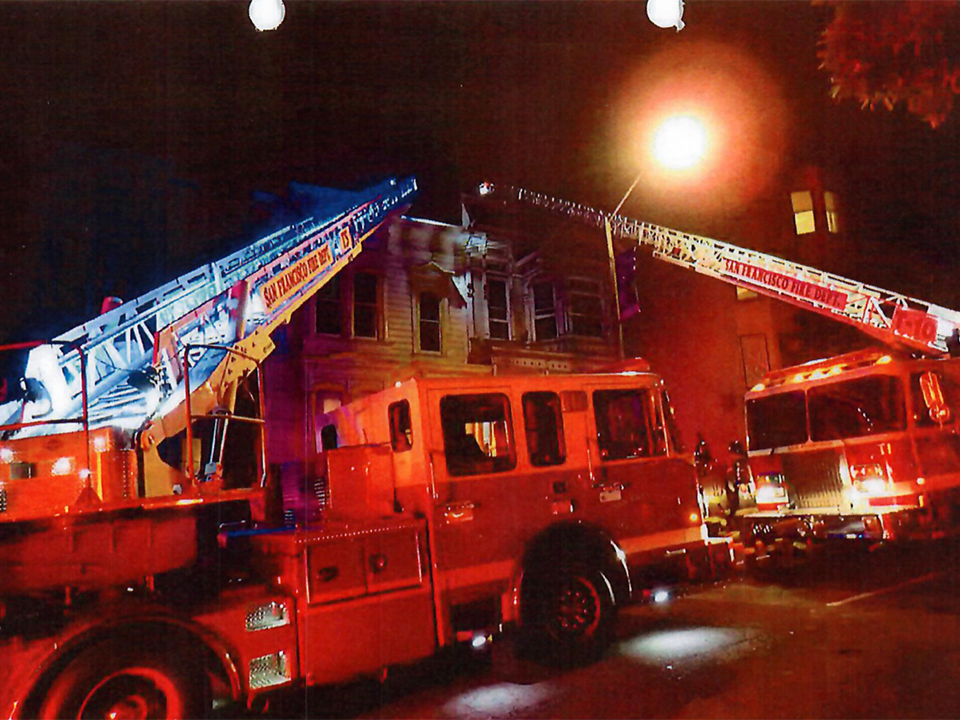 June 26: 1664-1666 Golden Gate Ave., 13 displaced
The SFFD incident report for the June 26 blaze reveals that the fire originated in an electrical strip in a bedroom in the top-floor unit, extending from there to the hallway and stairwell.
Firefighters extinguished it before it could enter the attic or other front rooms, but it caused heavy smoke damage to the building. The cause of the fire is listed as unintentional, with "equipment overload" as a contributing factor.
Two residents were displaced from the building at 1666 Golden Gate Ave., eight from 1664 Golden Gate Ave., and three from basement units. Several firearms were also discovered on the premises and turned over to SFPD.
July 12: 1616 Golden Gate Ave., no displaced residents
Given the recency of this fire, the SFFD says that official incident and fire investigation reports are not yet complete. But tipster Trinh sent us more details.
"Although when I arrived the fire was already put out, my neighbors were still outside and firefighters were still investigating the scene," Trinh said. "There were multiple people and pets in the building who smelled smoke and then later heard the fire alarms and were able to evacuate."
While no one was hurt, Trinh said at least one apartment door had to be broken down. She said that she and her neighbors were unaware of a potential source.
We'll keep readers updated as we learn more.
Update 7/26: Hoodline has received the incident report for 1616 Golden Gate Ave. from the SFFD. According to the report, the fire occurred in the tradesman alley, it was "possibly caused by discarded smoking materials". Exposure damage to the exterior wood siding of 1640 Golden Gate Ave. was found as well. The fire investigation report is not yet complete.
---
Thanks to tipster Trinh N. See something interesting while you're out and about? Text Hoodline and we'll try to find out what's going on: (415) 200-3233.