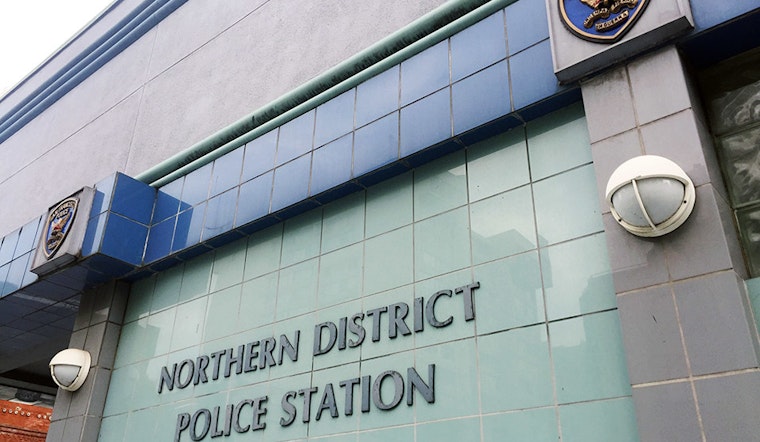 Published on September 09, 2019
Here's a selection of crimes that have occurred in Hayes Valley and the Western Addition since our last roundup. All reports were provided by SFPD, unless otherwise noted.
Break-in through window
On August 30, a hot prowl burglary occurred on the 200 block of Page Street (between Octavia and Laguna) at 8:20 a.m. A 25-year-old woman woke up to find the front window of her home forced open; two laptops, jewelry, a smartwatch, and some cash were gone. No arrest was made.
Arrest in Fern Alley homicide
On August 21, the San Francisco Police Department made an arrest in a fatal August 16 stabbing in Lower Nob Hill.
As we reported last month, police officers and the San Francisco Fire Department found 42-year-old San Francisco resident Curtis Neal on the sidewalk of Fern Alley, near Van Ness Avenue. Suffering from a stab wound to the torso, he was transported to SF General Hospital, where he later passed away.
Investigators have since booked 38-year-old Tony Shervaughn Phillips at San Francisco County Jail on the charge of homicide.
Fight with roommate leads to attack with knife
On August 16, a 34-year-old man was staying with a friend on the 400 block of Page Street (between Webster and Buchanan) when another man, in his twenties, got into a fight with the friend's roommate.
When the guest tried to leave the apartment at 1 p.m. that day, the suspect attacked him with a knife. He was hospitalized with non-life-threatening injuries. No arrest has been made.
Man takes cash out of wallet, before handing wallet back to the victim
Also on August 16, at 9 a.m., a 19-year-old woman was walking down the street near McAllister and Franklin streets when a man, aged 30 to 35, forcibly took her wallet. He then stole cash out of the wallet and handed the wallet back to the woman before fleeing the scene. 
Drive-by shooting near McDonald's injures four, one critically
On August 10, four people were injured in a late-night drive-by shooting around near the McDonald's branch at Fillmore Street and Golden Gate Avenue. After shooting the victims, the suspect drove his van into a parking lot, fired several shots at other vehicles and fled the scene. 
The shooting occurred around 11:30 p.m., and all four victims — three men and one woman, aged between 22 and 26 — were transported to the hospital. The three men suffered non-life threatening injuries, while the woman sustained life-threatening injuries. 
Northern Station monthly community meeting
Residents interested in learning more about crime and safety in the area are invited to attend SFPD Northern Station's monthly community meeting, held at the station (1125 Fillmore St.) at 6 p.m. on the second Thursday of each month. The next meeting will take place this week, September 12.
---
Anyone with information about any of the incidents listed above is asked to call the SFPD tip line at (415) 575-4444 or Text-a-Tip to TIP411 and begin the text message with 'SFPD.' Tipsters can remain anonymous.
Did we miss anything? If you have any information on any crime or safety-related issues in the neighborhood, feel free to text Hoodline at (415) 200-3233.