By
Sponsored
- Published on September 10, 2019.
From cable cars to buses to new subway lines, San Francisco's transportation network has expanded and evolved over the years. Now, as new technology emerges and the population continues to grow, this transit-forward city's streets and systems are once again being put to the test.
From Sept. 15-21, the Exploratorium, in partnership with General Motors, is hosting "Transportation/Transformations: A week envisioning our transit ecology," where visitors can explore a variety of ideas that would make getting around cities more enjoyable, accessible and ultimately — emissions-free.
"At the Exploratorium, we remain devoted to offering extraordinary learning experiences that ignite curiosity and inspire brave leaps forward," said Chris Flink, the Exploratorium Sakurako and William Fisher executive director. "We are delighted to share programs that can help us all better understand the demands facing the Bay Area, and to explore exciting opportunities for shared solutions."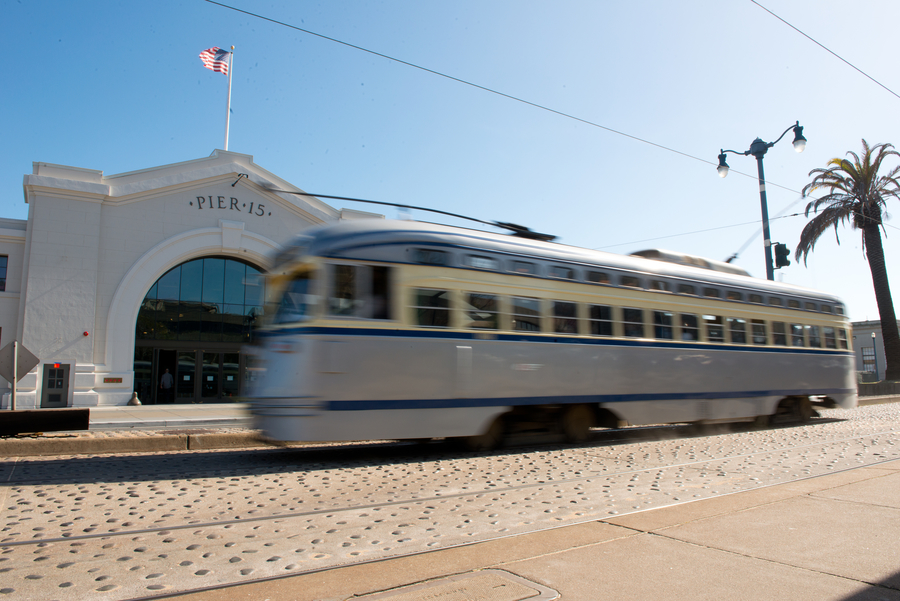 The weeklong public programming brings together an array of stakeholders, including residents, policymakers, community advocates and entrepreneurs and industry leaders, to explore the challenges and potential solutions for the future of the city's transit infrastructure. 
The event includes unique programming like After Dark: Transportation Revolution, where visitors (18+) will have the opportunity to explore the technology behind self-driving cars, explore future cities through VR experiences, sonic performance of climate data, make their own mini hovercraft workshop and more.
After Dark, the Exploratorium's weekly Thursday adults-only night (ages 18+), also offers a variety of pop-up bars and full access to the museum's six galleries, featuring more than 650 interactive exhibits.
Additional events throughout the week include a panel discussion centered on emerging transportation technology, the need to limit carbon emissions, and the increasing demand for fast and equitable transit options. Representatives from the San Francisco Municipal Transportation Agency (SFMTA), the San Francisco County Transportation Authority (SFCTA) and the California Department of Health, among others, will be included on the panel. 
The week culminates with an all-ages Community Day, with pay-as-you-wish admission to the Exploratorium.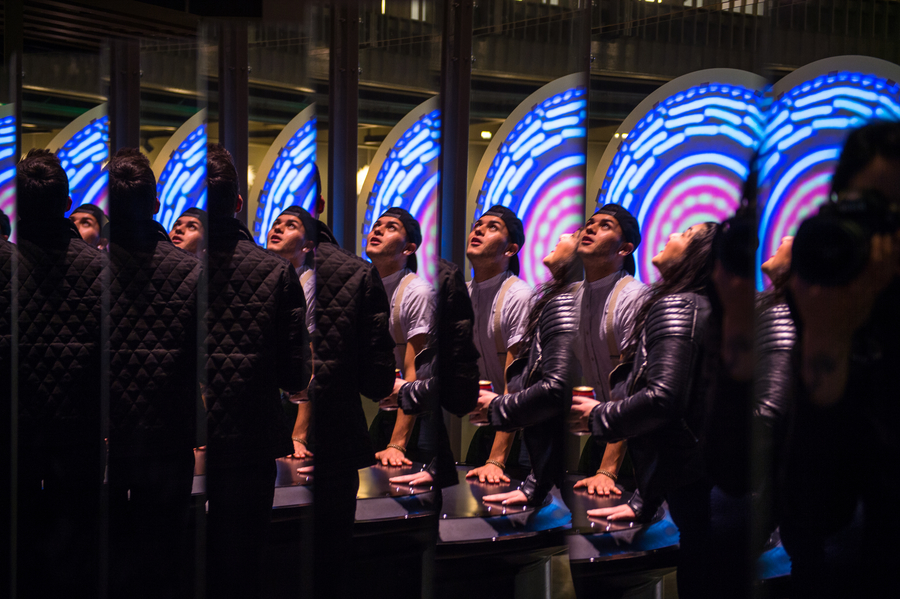 "Transportation is one of the biggest sources of carbon emissions in the Bay Area and beyond," said Mary Miller, program director of Environmental Science Partnerships at the Exploratorium. "While we know this is a complex problem — and our transit systems are already struggling — we have a unique opportunity to bring scientists, policymakers, innovators and citizens together to think about how we can get people where they need to go while also taking care of the environment."
Come and be a part of the conversation.