Published on October 15, 2019
After placing tight caps on the number of e-scooter companies allowed on SF's streets — as well as the size of their fleets — the SFMTA is opening the doors to more scooting.
Starting today, the city's fleet size will increase to 2,500 scooters, up from the 625 allowed when the scooters returned to the streets last year. 
Scoot (which was acquired this summer by national scooter player Bird) was one of only two companies allowed to operate in SF under a yearlong pilot program that expired yesterday. The other, Skip, has been booted from the SF market, over concerns about safety and corporate inexperience.
Now, Scoot will face competition from three new companies: startup Lime, Uber-owned Jump, and Ford-owned Spin, all of whom are launching in the city for the first time since the pre-permit "wild west" days of spring 2018. 
Having a year to establish its initial customer base won't be Scoot's only advantage in the market: while Jump, Lime and Spin will only be allowed to operate fleets of 500 scooters each, Scoot can ride off with up to 1,000 scooters.
The SFMTA argued in a statement that Scoot deserves the extra scooters for its satisfying community outreach, including exceeding the SFMTA's requirement to have at least one low-income member for every two permitted scooters. In response to the fleet increase, the San Francisco-based company says it plans to double its local workforce in the coming year.
Prices vary between the companies, all of which offer both standard prices and special plans for low-income riders. Rates are as follows:
Scoot charges $1 to unlock a scooter, then 29¢ per minute of riding. Low-income riders, as well as students, teachers, and nonprofit workers, get 50% off. 
Jump charges 33¢ per minute of riding, with no unlock fee. Low-income users can join for $5 in the first year, and $5 per month for the following months. That includes 60 minutes of ride time per day; after that, it's 7¢ per minute.
Lime does not disclose prices on its website. However, its app currently charges the same price as Scoot: $1 to unlock a scooter, then 29¢ per minute of riding. (The app also notes that the company reserves the right to adjust prices at will, based on location and demand.) Low-income riders can get an annual membership for $5 a year.
Spin's website also fails to disclose rates, but its app boasts the most aggressive pricing: 25¢ per minute, with no unlock fee. It also offers the cheapest plan for low-income riders: free, unlimited 30-minute rides.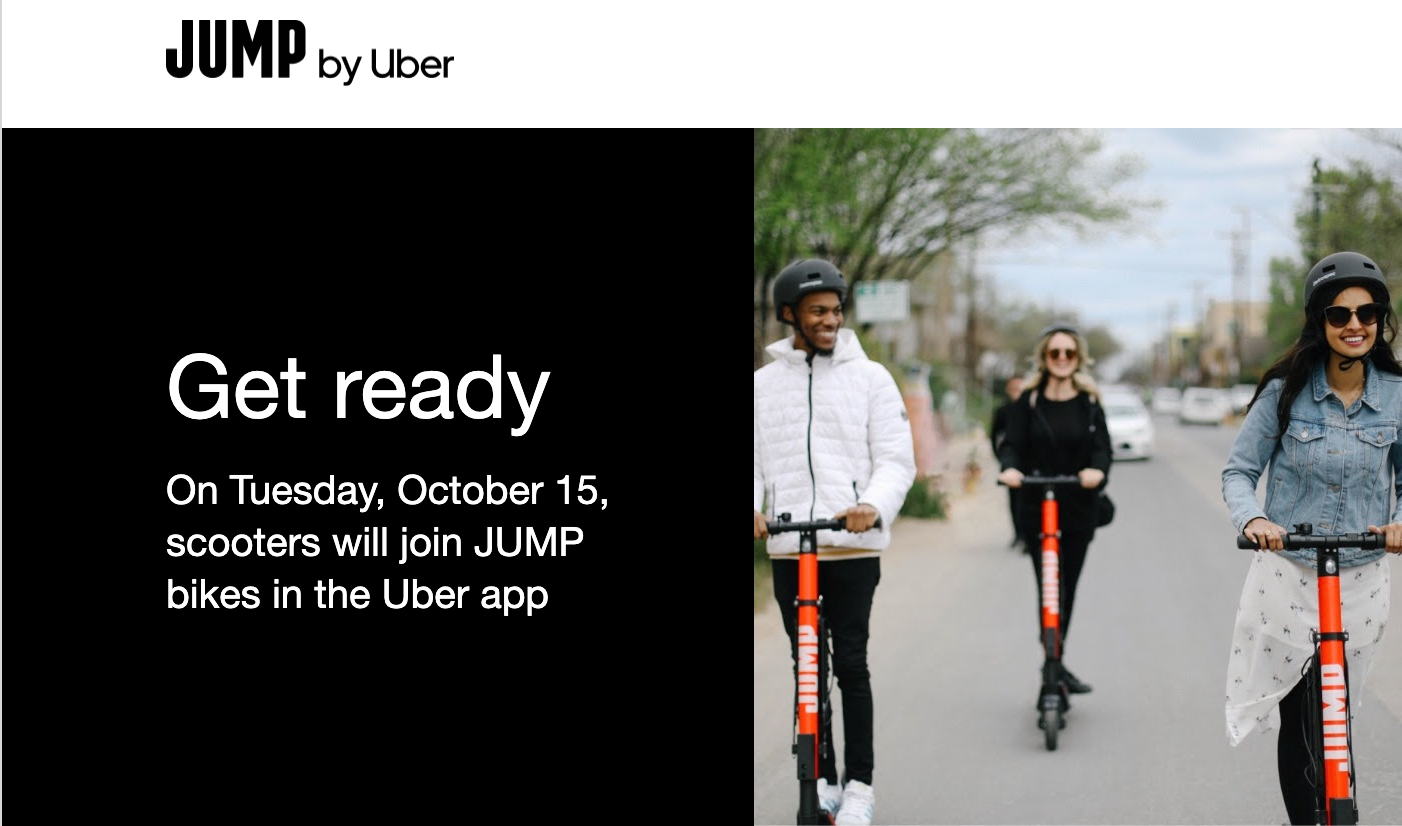 While 2,500 scooters may seem like a sizable fleet, that number is actually a step down from the original plan for today's launch: 4,000 scooters, with the potential to expand to 10,000 scooters by early next year. 
As the Examiner reported today, the plans for a larger fleet were derailed at the last minute after criticism from unnamed "city officials," whose ranks include District 3 Supervisor Aaron Peskin. 
Instead, companies that meet the SFMTA's requirements will be allowed to expand more modestly, to 750 scooters apiece on December 15, and 1,000 scooters apiece on February 15. 
Over the course of last year's pilot project, the SFMTA said members of the public requested more bicycle racks to accommodate the growing number of scooters on city sidewalks.
As part of the program, each operator will be required to pay the city $75 per scooter to finance the installation of bicycle racks throughout the city. The SFMTA has committed installing a minimum of 100 new bike racks per month, double the current rate.
The city agency will also monitor if scooters violate traffic laws – including riding on the sidewalk – or block sidewalks. Complaints can be sent to the companies directly, or submitted via a form on the SFMTA's emerging mobility website, which will log a complaint with the responsible company. 
Residents can also report scooter violations using 311, which will ask for the time, location, scooter brand or color and, if available, a description of the rider. 
All four companies will be required to track all the relevant complaints and their resolution, as well as provide that information to city officials on a regular basis. 
---
All of the scooter companies' applications, and the response letters sent out to operators by the SFMTA, can be viewed online.