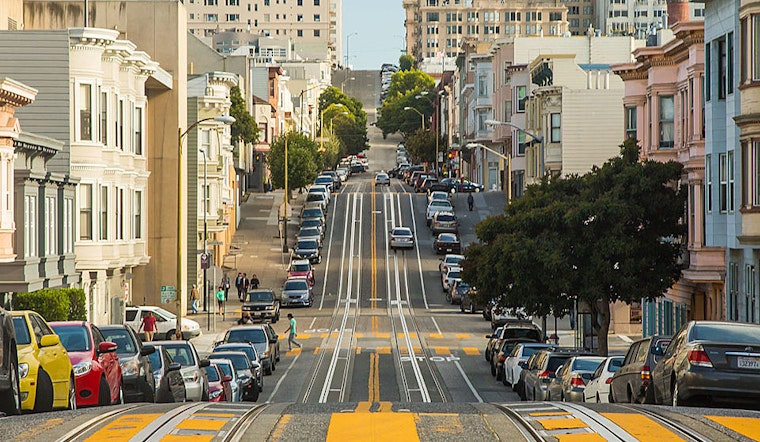 Published on October 07, 2019
Here are some notable crime incidents in SFPD's Central District since our last biweekly recap. The district encompasses Chinatown; the Financial District; the Embarcadero; Russian, Telegraph and Nob Hills; North Beach and Union Square.
Gun pointed at man during Market Street assault
On October 4, a 40-year-old man and numerous unidentified suspects attacked a 28-year-old man on Market Street (between Montgomery & Battery). The 40-year-old man also pointed a gun at the victim's face twice. The aggravated assault occurred at 1:37 a.m. and an arrest was made. The victim suffered a laceration to his hand and was transported to a hospital.
Suspect on bicycle takes phone from man in car
On October 3 at at 6:50 p.m., a 27-year-old man was holding a 27-year-old woman's phone while sitting in the passenger seat of a car at Montgomery and California streets. An unidentified suspect rode by on a bicycle, reached into the car and stole the phone. No arrest has been made.
Woman comes home, finds burglar sleeping in son's bed
On the same day, a 40-year-old woman came home around 9 a.m. to her apartment on the 2000 block of Powell Street (at Lombard) and found a 31-year-old woman sleeping in her son's bed. Officers arrived and arrested the suspect.
Suspect walks into home, takes car keys, drives away
On October 3 at 3 p.m., an unidentified suspect walked into a home at Lombard and Post Kearny streets. The thief then took car keys belonging to one of the residents, a 31-year-old man, and drove away in the man's car. The man's wife was home during the incident, but did not witness the theft. No arrest has been made.
Wooden pier fender lit on fire at Pier 23
On September 27, an unknown suspect lit a wooden pier fender on fire at Pier 23 and fled the scene. The incident occurred at 7:30 a.m. No arrest has been made.
---
Anyone who has information about any of these incidents is encouraged to contact SFPD via the department's anonymous tip line at (415) 575-4444, or text TIP411 with "SFPD" at the start of the message.
Here's why we usually don't include suspect descriptions in crime reports.