Early on Saturday morning, residents were awoken by a serious fire at 456 Castro St. (between Market and 18th streets). The blaze, which started around 4:30 a.m., quickly grew to a 4-alarm fire, sending nearly 100 firefighters to the scene before it was contained around 10 a.m.
The fire ultimately affected four buildings on the block, from 452 to 464 Castro. All were three-story buildings with residences on top and businesses below. 
According to SFFD spokesperson Jonathan Baxter, two people were injured in the fire. One was seriously injured and taken to the burn center, while another sustained minor injuries.
In total, seven people were displaced from the upstairs residential units, along with two pets. 
Men's clothing store Body (450 Castro St.), Q Bar (456 Castro St.), Japanese restaurant Osaka Sushi (460 Castro St.) and Mediterranean restaurant Cafe Mystique (464 Castro St.) also sustained damage from the fire.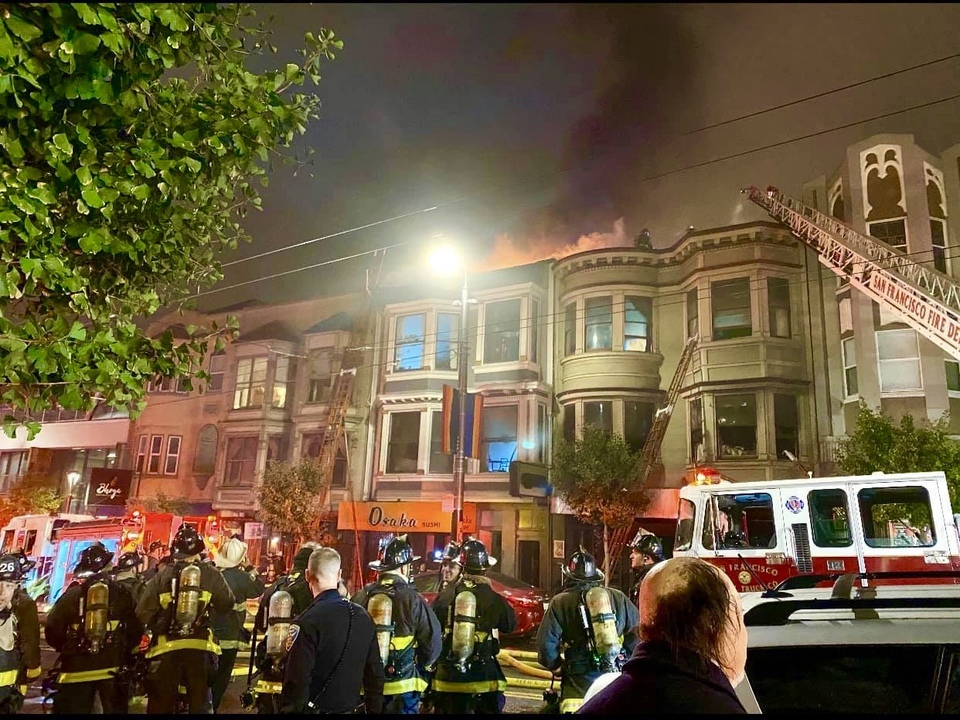 Streets surrounding the site were closed until mid-afternoon. But as they reopened, business owners were forced to reckon with serious damage.
When a Hoodline reporter stopped by Cafe Mystique on Saturday morning, the restaurant was open and the smell of smoke was apparent. Owner Sam Khalili said the restaurant suffered severe flooding; he's currently assessing what repairs will be required.
Both Osaka and Q Bar also suffered severe water and smoke damage. It's unclear at this time how long both businesses will be closed. 
"Q Bar seems to have suffered damage mainly from the water caused by the brave firefighters who put out the fire on the roofs of the two buildings," wrote co-owner Cip Cipriano on Facebook.
Body took far less damage: a sign in the window stated that the shop would only be closed Saturday and Sunday, reopening Monday.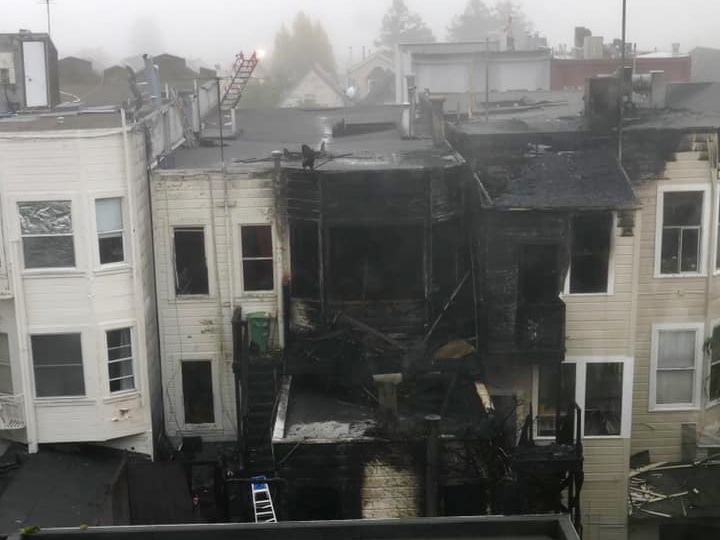 On Facebook, Q Bar's Cipriano expressed gratitude that there were few injuries, and none among his staff.
"We can rebuild and fix whatever we need to, but I could never replace them," said Cipriano. "[But] the people who live in the units of those buildings are displaced, so if they're your friends, please reach out to them."
Michael Mallory, who's lived at 456 Castro St. since 2003, was home the night of the fire. He told the SF Examiner that he was awoken by his roommate after they saw flames on the back patio.
Mallory and his roommate quickly exited the building and were both safe. Currently homeless, Mallory and the other displaced tenants have received support from city services.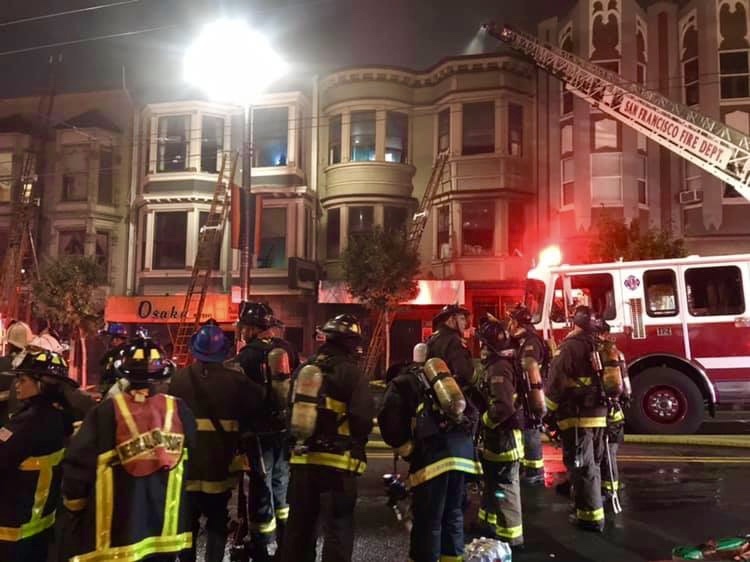 To support the businesses affected by the fire, Mayor London Breed has directed the Office of Economic and Workforce Development to activate the Small Business Disaster Relief Fund, which awards $10,000 per business for replacing inventory and equipment or paying employees during a closure.
"Our small businesses are the anchors of our merchant corridors, and it is critical that our merchants receive the support and help necessary to recover and restore services to the community quickly," Breed said in a statement.
"The city, and my office, are here to help everyone affected by the fire and to help them return as quickly as possible," said District 8 Supervisor Rafael Mandelman, who visited the scene to help residents and business owners.
"Many, many thanks to our San Francisco Fire Department for preventing it from being worse."
A GoFundMe page has been set up to help support the displaced residents and small-business employees affected by the fire. Organized by the Castro LGBTQ Cultural District Working Group, it's aiming to raise $25,000 for victims.
"Supporting small businesses in times like these is very important," said Castro Merchants president Masood Samereie. "This is when we are most vulnerable, and everything we can do as community can help them get through it."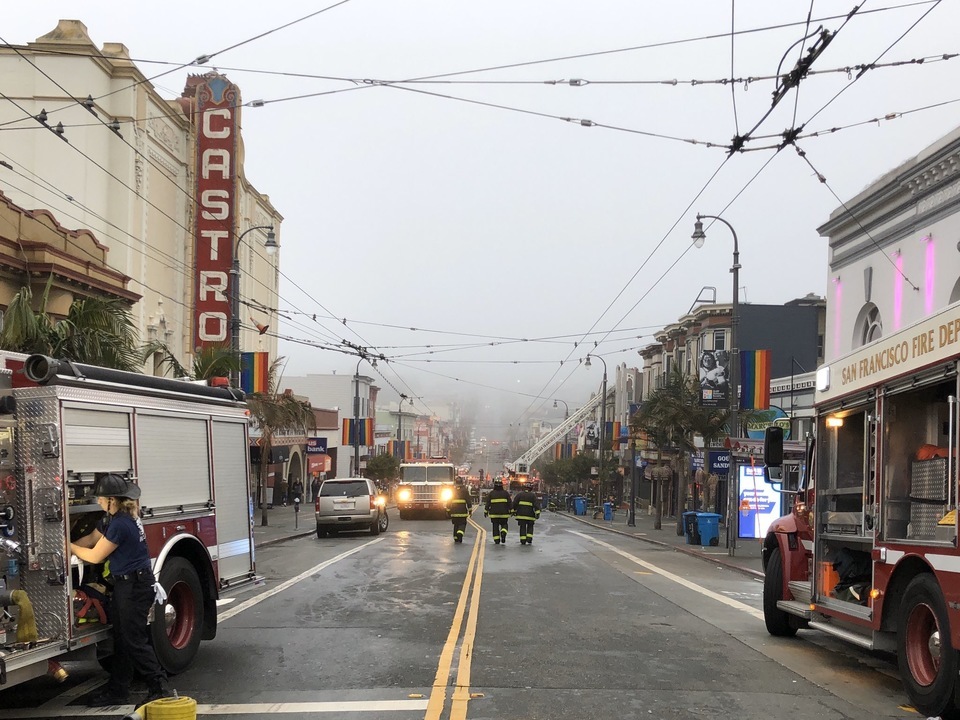 Other local businesses also extended condolences and offers of help to victims. Harvey's offered free food and drink to displaced neighbors, while Cliff's Variety wrote on Facebook that its staff "are devastated by the overnight fire ... and the impact it has had on our friends, neighbors and fellow businesses."
We'll continue to update this story with more information on fundraisers and how neighbors can help support the victims. 
Update, 1:59 p.m.: Two fundraisers for fire victims are in the works: 
On Wednesday, November 27, The Sisters of Perpetual Indulgence will host a fundraiser at Oasis (298 11th St.) from 8-11 p.m. in the Fez room. Sister Roma will emcee.

On Saturday, November 30, Beaux (2344 Market St.) will host a "queer solidarity event" for the victims, in partnership with Lookout, Jolene's, Oasis, Detour, Blackbird, Dudes and Disco. The party starts at 3 p.m., and a beer bust will be held from 4-7 p.m.