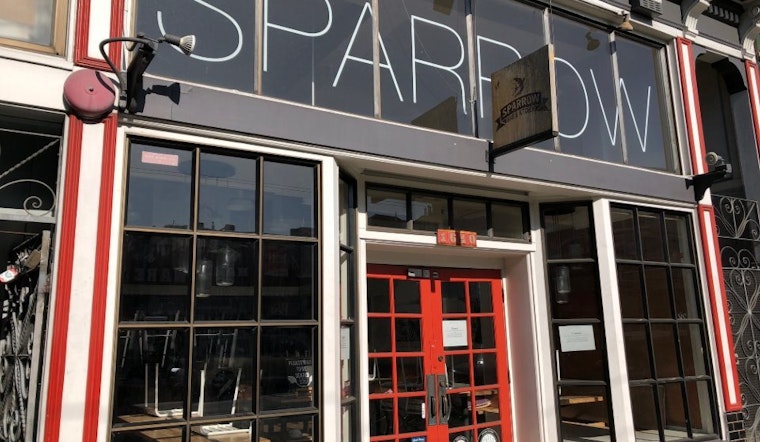 Published on November 20, 2019
Sparrow Bar & Kitchen, the Upper Haight bistro that opened some six years ago in the former Bia's restaurant space, closed this Monday, November 18 for an earthquake retrofit and interior remodel. 
In a tough Haight Street retail climate where every new closure has been an unwelcome blow to neighboring businesses and residents, it'll be a relief to some neighbors to know that Sparrow has confirmed its plans to reopen in four to six months.
"I totally understand the concerns," co-owner Veronica Lopez said via email.
The closure will bring new restrooms and a kitchen prep area to Sparrow. Lopez said other upgrades may become necessary during the scope of the work — the structure dates to 1905 — but that she's shooting to reopen in the spring of 2020.
Sparrow's Instagram post announcing the hiatus hinted at a retooling of the restaurant's concept and offerings, but these are still to be determined.