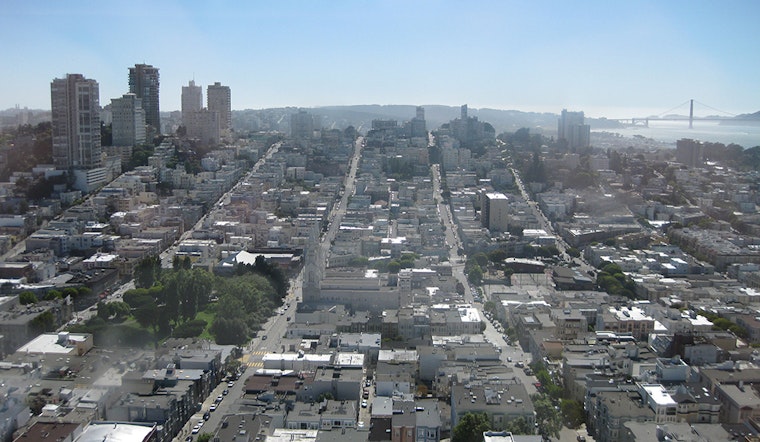 Published on December 27, 2019
Here are some notable crime reports from SFPD's Central District since our last biweekly recap. The district encompasses Chinatown; the Financial District; the Embarcadero; Russian, Telegraph and Nob Hills; North Beach and Union Square. All information comes from official SFPD reports, unless otherwise noted.
Purse taken in Russian Hill robbery
Two men aged between 30 and 40 stole a purse containing a wallet, ID, cash and a phone from a 26-year-old woman at Broadway and Columbus Avenue on December 24 at 2:20 a.m. The suspects approached the woman, took her items and fled in a sedan that was waiting nearby. No arrest has been made.
Expensive jewelry taken in Chinatown auto burglary
An unknown suspect broke into a vehicle of a 43-year-old woman on the 800 block of Grant Ave. (between Clay and Washington) on December 22 around 3 a.m. The Chronicle reports that the thieves made off with at least $15,000 worth of jewelry.
Backpack pulled off of back at Pier 39
On December 21, a 20-year-old man pushed a 40-year-old man to the ground at Pier 39 (at The Embarcadero and Stockton) and pulled his backpack containing a laptop and a purse off of his back. He then fled in an unknown direction and no arrest has been made. The incident occurred at 5:30 p.m.
Man robs FiDi store while holding pipe
On December 18 at 6:54 p.m., a man in his 30s entered a store on the 300 block of California Street (between Battery and Leidesdorff) and demanded money from the register. A 26-year-old man gave him cash and the suspect fled on foot. No arrest has been made.
Woman thrown to the ground, punched in the head during FiDi attack
On December 17, a 36-year-old man threw a 50-year-old woman to the ground on California Street (between Davis and Market) and punched her in the head. The woman was transported to a hospital with non-life threatening injuries and the suspect was arrested. The incident occurred at 6:20 a.m.
Teenager forced to take money out of North Beach ATM
At Bay and Powell streets, arobbery occurred on December 16 at 5 p.m. A 15-year-old boy and four other unknown suspects forced a 17-year-old boy to take money out of an ATM, before they pushed him to the ground. They then took his money as well as his phone and fled on foot. No arrest has been made. The victim suffered non-life threatening injuries.
---
Anyone who has information about any of these incidents is encouraged to contact SFPD via the department's anonymous tip line at (415) 575-4444, or text TIP411 with "SFPD" at the start of the message.
Here's why we usually don't include suspect descriptions in crime reports.