A new co-working and social club, Socialhaus, has opened at 463 Castro St. (between Market and 18th streets), formerly home to Outfit.
Going by the slogan "your city's living room," Socialhaus seeks to provide its members a place to work and socialize away from their home and office. The space offers "social" memberships for evening and weekend events ($30), as well as two types of co-working memberships (12 visits per month for $89, or unlimited visits for $159).
Founder Coco Liu tells Hoodline she previously operated a Mission District pop-up (455 Valencia St.), but decided it was time to settle on a permanent location.
"We like to be in a neighborhood, as opposed to around office buildings," said Liu. She wants Socialhaus to be a real-life answer to Central Perk, the fictional coffee shop from the '90s sitcom "Friends."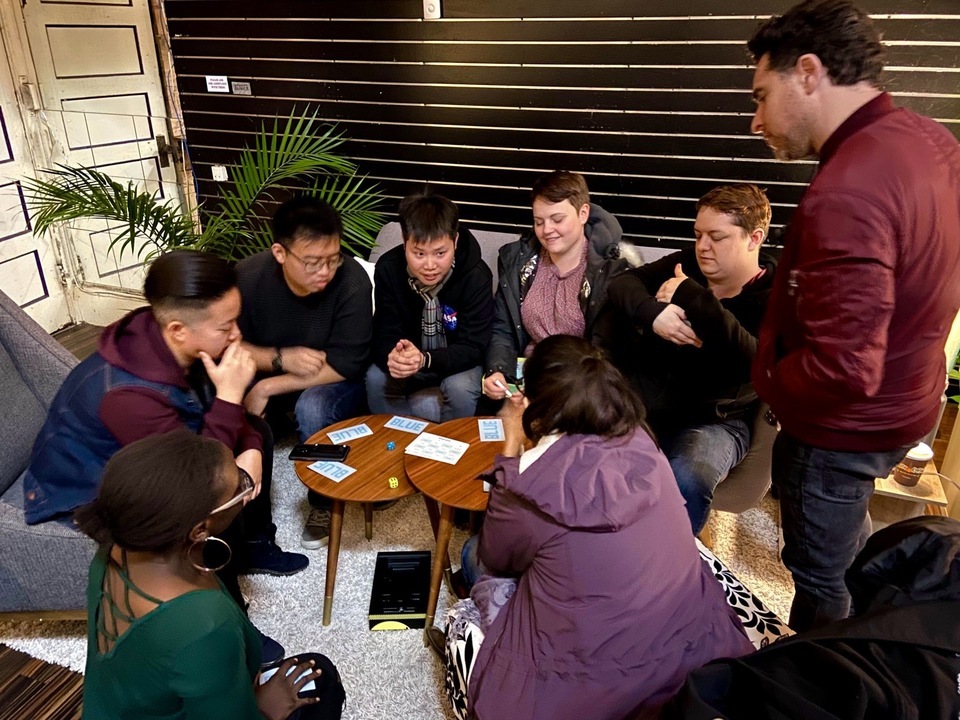 Socialhaus' debut in the Outfit space is notable, because Flying Falafel owner Assaf Pashut had recently undergone a lengthy city approval process in order to move in. 
Pashut first announced plans to open a third location of his falafel chain at 463 Castro St. in July. In order to do so, he needed a change-of-use permit from SF Planning, converting the former retail space to a limited restaurant.
Flying Falafel's permit application drew pushback from neighboring restaurant Gyro Xpress, whose owners filed a request for discretionary review with the Planning Department. They expressed concern about the loss of a longtime retail space, as well as the addition of a fourth falafel restaurant on the block (alongside Gyro Xpress, Park Gyros and Rossi's Deli).
The conflict between Flying Falafel and Gyro Xpress drew the attention of a group of activists from "YIMBY Neoliberal," a subset of the political organization YIMBY Action, which advocates for zoning reform in San Francisco.
In a blog post, YIMBY Neoliberal member Dana Beuschel called the discretionary review request "a brazen attempt at rent-seeking, padding Gyro Xpress's profits at the expense of falafel connoisseurs." 
The YIMBY group attended the Planning Commission meeting en masse to express their disapproval, but the commission voted 3 to 1 to reject Flying Falafel's change of use request.
However, an insufficient number of commissioners were present at the meeting to vote, and Flying Falafel's change-of-use permit was approved on a technicality.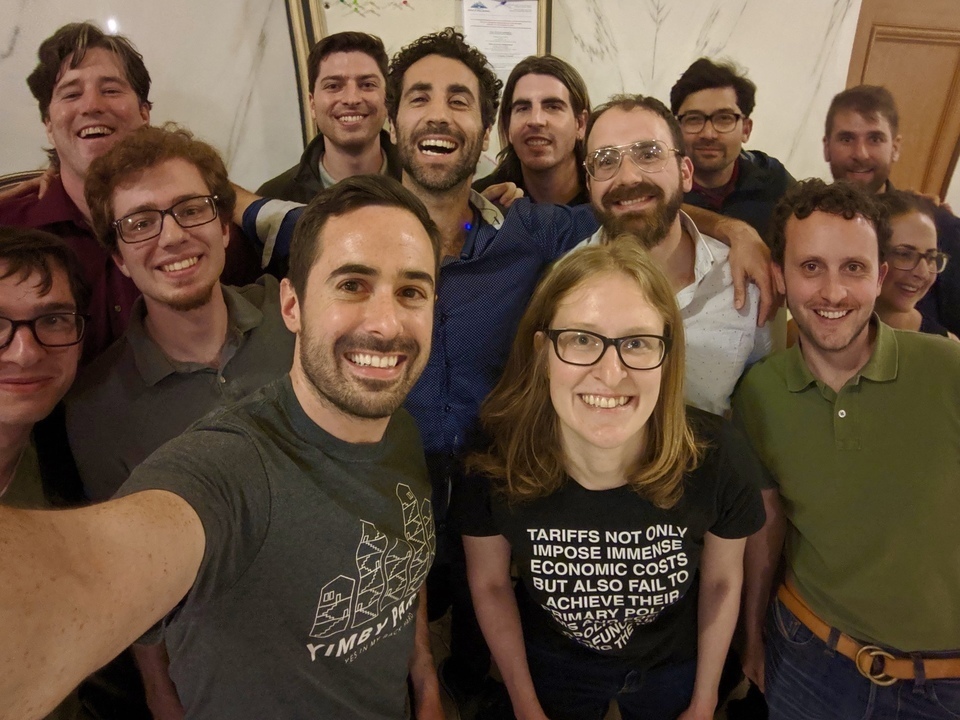 Now, Pashut tells Hoodline he plans to operate a "Flying Falafel Express" out of the location, with Socialhaus occupying the main space for the forseeable future.
The general public will be able to drop into Flying Falafel Express to purchase pre-made wraps, salads and sauces, all prepared offsite at Flying Falafel's new FiDi location. An opening date for the project is still TBD.
Pashut said he decided not to open a full-service Flying Falafel because "we simply don't trust the city's rate of processing permits for that district, largely due to a few bad apples in the neighborhood that make it difficult for new businesses to open."
"It's unfortunate for residents of that neighborhood that certain folks take advantage of loopholes in the system," he said.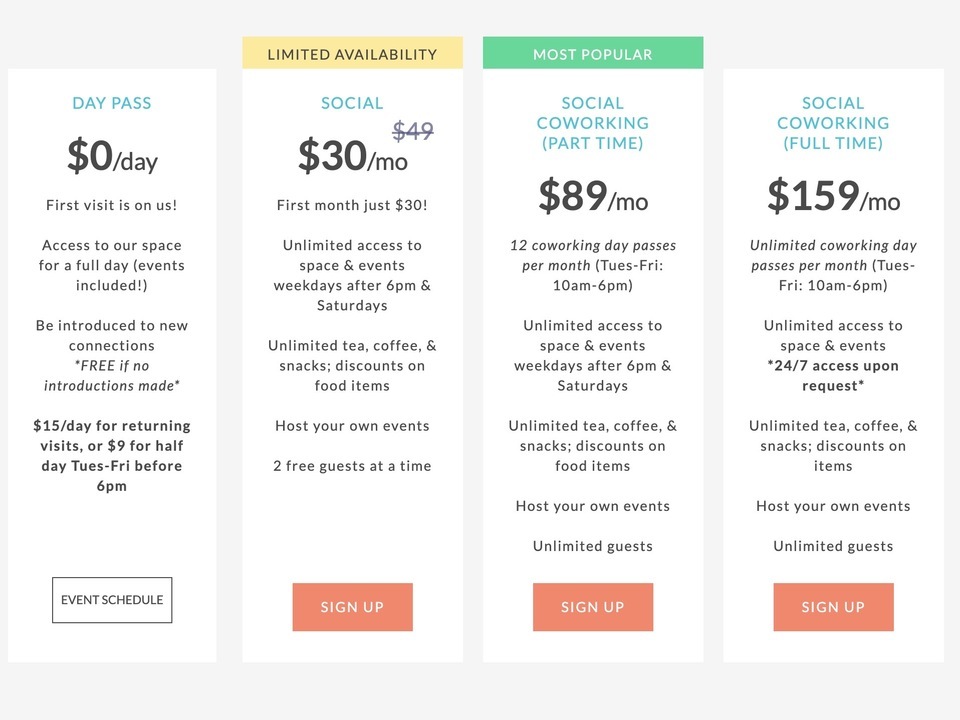 However, the new concept may also be in violation of Planning Department regulations.
Spokesperson Gina Simi tells Hoodline a complaint was filed last Thursday, the same day Socialhaus Castro opened, and that her agency is currently investigating.
She said the complaint states that the property is currently permitted as a limited restaurant, but is operating as a general entertainment use, given that it's a membership-required social club.
"A great example of [a] bad apple at work," said Pashut of the complaint. "The fun never ends in the Castro."
In the meantime, Socialhaus is up and running with events, including board game nights every Wednesday and "talk to a stranger over tea" on Fridays and Saturdays. Memberships include unlimited coffee, tea and snacks, as well as discounts on food from Flying Falafel Express.
Readers will recall that coworking company Spacious operated a similar concept in San Francisco back in 2017, with one location at now-closed Castro restaurant Finn Town. The company shuttered all its San Francisco locations in 2019, after conflicting with Planning over zoning regulations.
Socialhaus will be open Tuesday through Saturday from 10 a.m. to 8:30 p.m. Pashut hopes neighbors will embrace the new concept.
"Hopefully, this time, the city will see past this additional attempt to stop us from entering the neighborhood," he said.