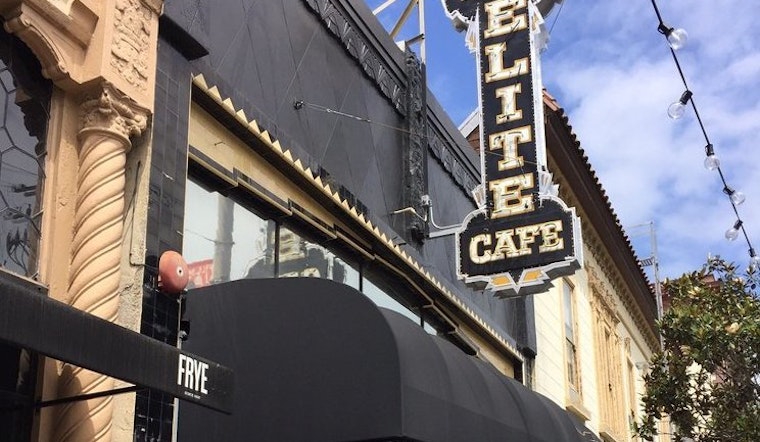 Published on January 09, 2020
Here's the latest in SF food and restaurant news. In this edition, an Italian sub spot plots an expansion, a popular restaurant group plans to move into a vacant spot in Lower Pac Heights and an eatery specializing in luxury chocolates arrives near South Park.
Openings
Jackson Square
Gambino's New York Subs (799 Battery St.)
The American Grilled Cheese Kitchen closed late last month at 799 Battery St. However, according to tipster Zack Z., the space won't sit empty for long. 
Gambino's New York Subs, owned by Ramzi Nijem and his father, Walid, is moving in. This will be the second location for the sub shop; the original is at 301 Clay St. (and Davis).
Ramzi Nijem said that the eatery will offer several of the same menu items as Gambino's other location, like cheesesteaks and chicken and eggplant parm subs. But he and his father also plan to add burgers, fries, beer and wine at the new location.
The family is shooting for an opening later this month, most likely on February 1.
Lower Pacific Heights
Elite Cafe (2049 Fillmore St.)
After 38 years of business, Fillmore Street Southern restaurant Elite Cafe closed last spring. 
The space sat vacant for months, but SFist recently reported that it will be taken over by Adriano Paganini and his Back of the House restaurant group. Arguably SF's single most prolific restaurateur, Paganini is behind Super Duper Burgers, Delarosa, Beretta, A Mano, Starbelly, and most recently, Wildseed.
A Back of the House representative told SFist that the new restaurant will serve Italian food, but declined to disclose a name for the space or specific menu items.
We're reached out to Back of the House, and will provide updates when we have them.
South Park
The Velvet Raven (155A South Park St.)
Tipster A.P. has informed us that South Park's chocolate cafe, Basel B. Inc., has rebranded as The Velvet Raven. 
The new business serves both light cafe fare like pot pies, sandwiches and salads, as well as high-end chocolates and chocolatey baked goods (think cookies and macarons).
The business' website appears to still be under construction, but you can follow its Facebook page for updates on its hours and offerings.
---
Thanks to tipsters Zack Z. and A.P. If you've seen something new (or closing) in the neighborhood, text your tips and photos to (415) 200-3233, or email [email protected]. If we use your info in a story, we'll give you credit.