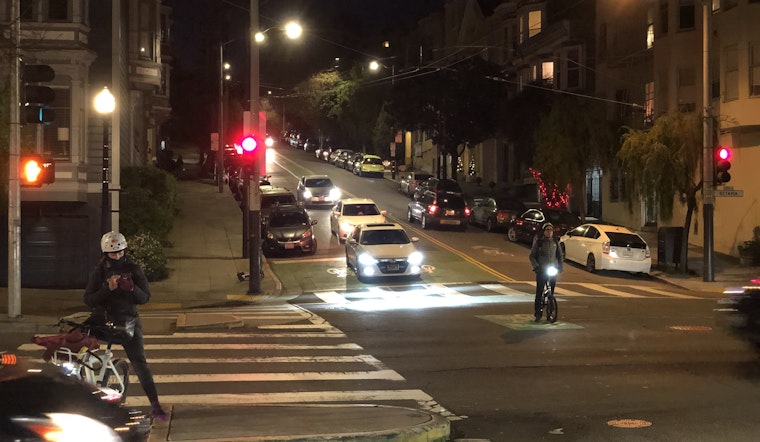 Published on February 10, 2020
After five years of planning, on February 24 Page Street will become a one-way street between Laguna Street and Octavia Boulevard, giving more space to bicyclists and pedestrians. Drivers will no longer be allowed to use Page Street as a freeway access route.
The Page Street Bikeway Improvements Pilot was approved by the San Francisco Municipal Transportation Agency  Board on November 19 last year. The 12-month pilot was briefly threatened when attorney Mary Miles filed an appeal citing violations of the California Environmental Quality Act last December. The appeal was rejected last week.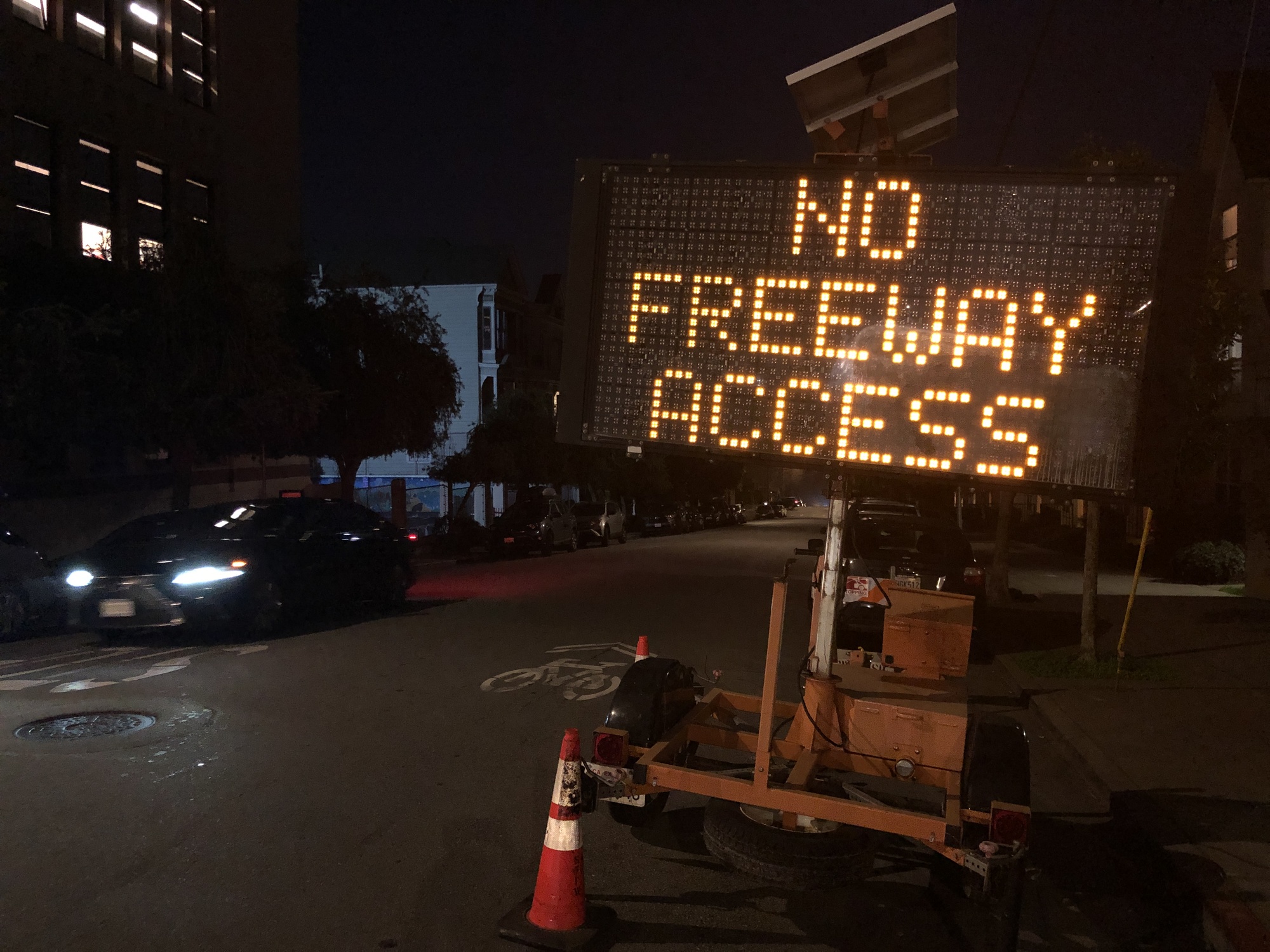 "Tentative start date is February 24 now that the appeal was denied," SFMTA spokesperson Erica Kato told Hoodline last week. "Changeable message signs are up on Page Street now alerting motorists to the pending changes," she said.
The pilot includes building a protected one-block downhill bikeway and an uphill bike lane between Octavia Boulevard and Laguna Street by converting that block to a one-way westbound-only street for drivers. As part of the project, 20 parking spaces will be removed to make room for the bikeway. In addition, the uphill bike lane will extend three blocks from Octavia Boulevard all the way to Webster Street.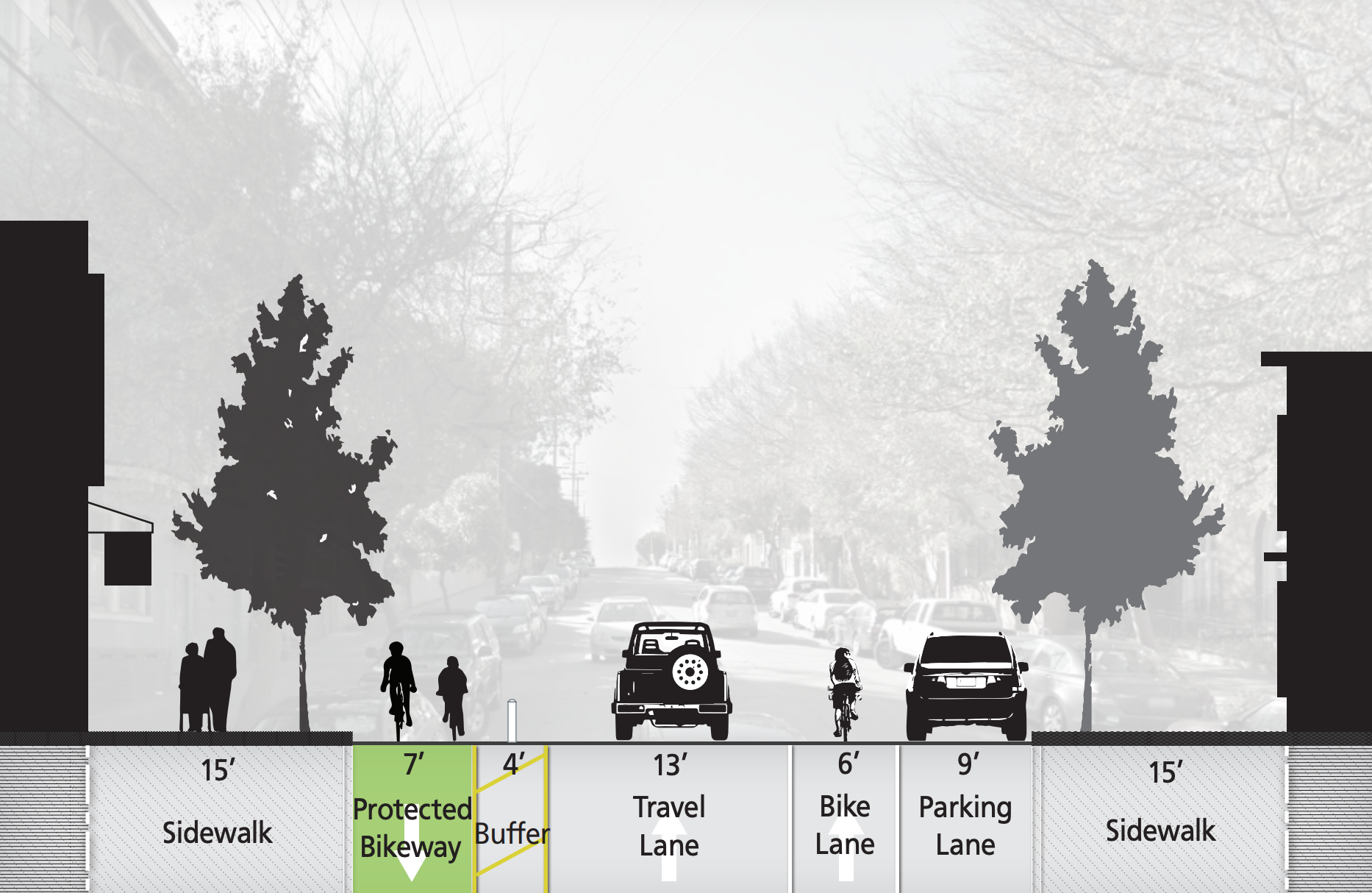 Neighbors can also expect to see a number of other changes. Planners want to see reduced vehicle traffic near John Muir Elementary School by prohibiting drivers to enter eastbound Page Street (at Webster).
Left turns from Page Street will no longer be allowed at Octavia Boulevard, while drivers will be discouraged to detour to Haight Street during the day to improve bus stop access there, which means no right turns to Haight from Webster.
"After years of organizing and public planning, we're excited to see a pilot that is greater than what we first imagined," Bicycle Coalition community organizer Kristen Leckie tells Hoodline.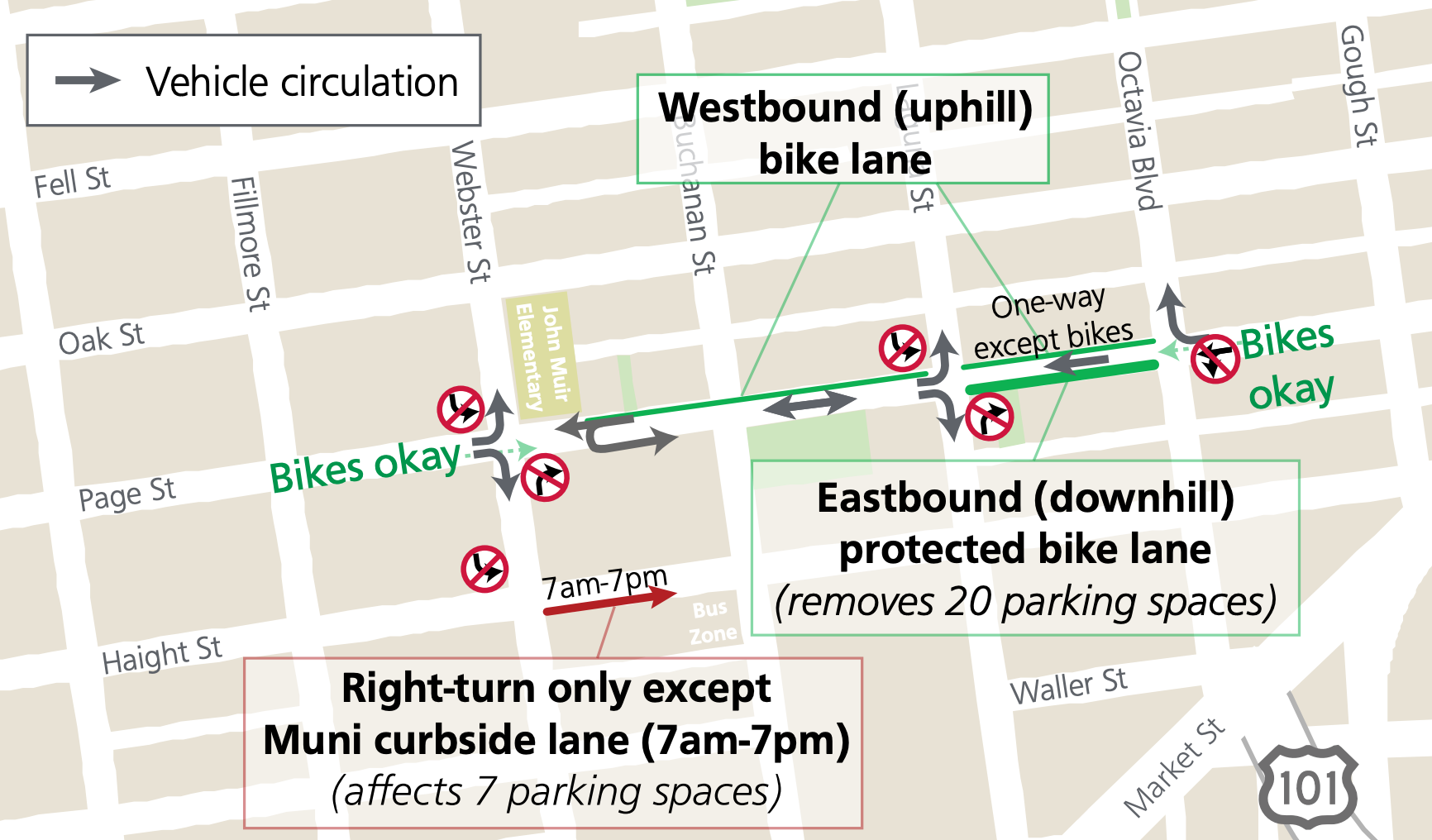 Since it's a pilot project, the changes will be implemented using temporary materials such as signs, paint, and plastic posts to allow for data collection, outreach, and evaluation. Then, next year, the SFMTA Board of Directors will have to re-approve the project based on the outcome to decide if the changes become permanent.
The SFMTA will look at safety and comfort on Page Street for people walking and biking. Then, transit performance on Haight Street will be evaluated based on travel time and Muni lane violation data, while neighborhood traffic circulation will be documented with "before/after" traffic counts on adjacent streets and freeway access routes.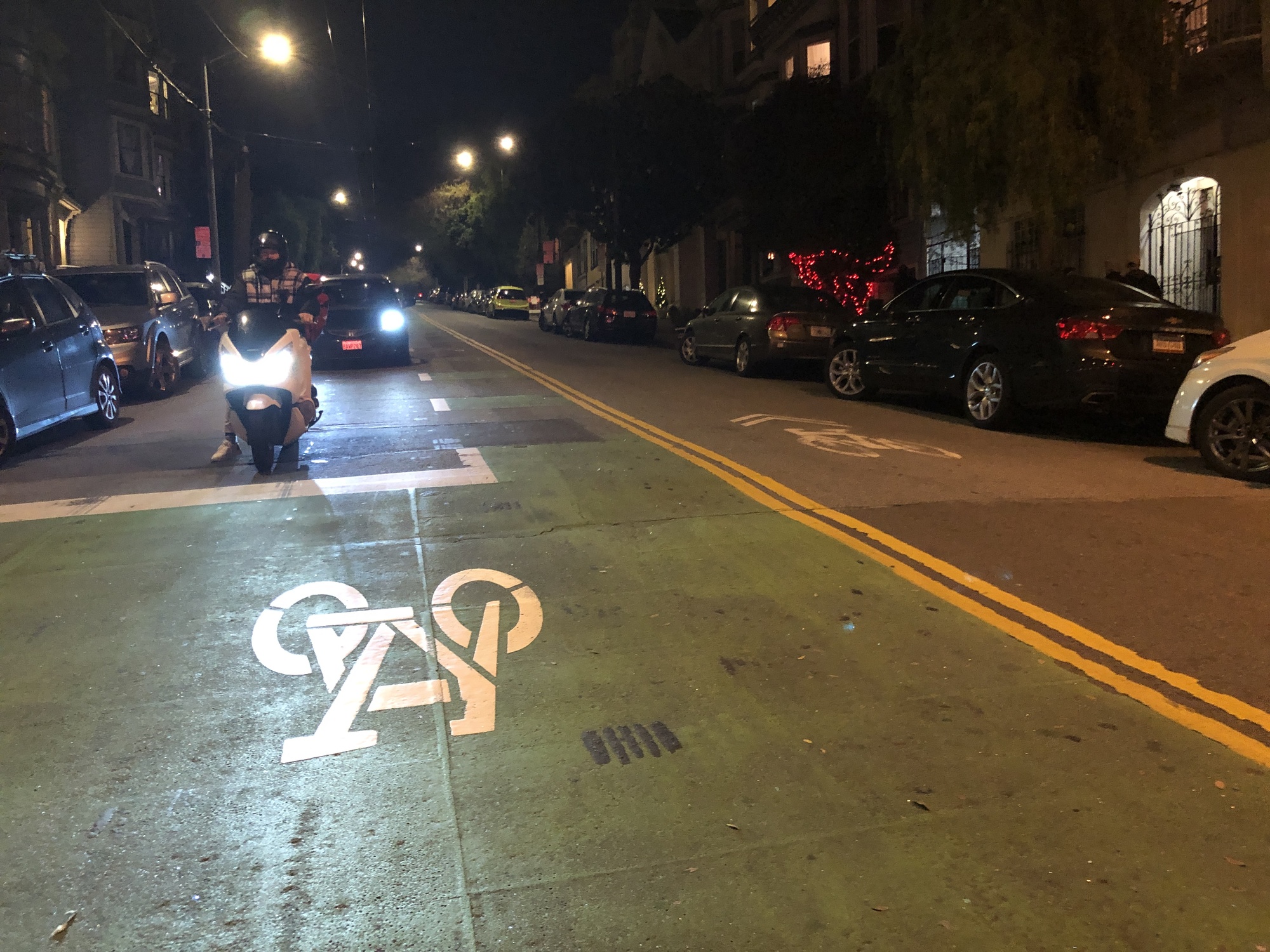 A first update will be presented to the Board this summer.
"We look forward to the ways in which this pilot will dramatically improve safety for people walking and biking on Page Street," Leckie said.
Neighbors who want to stay in the loop about project news can sign up for project updates via email.