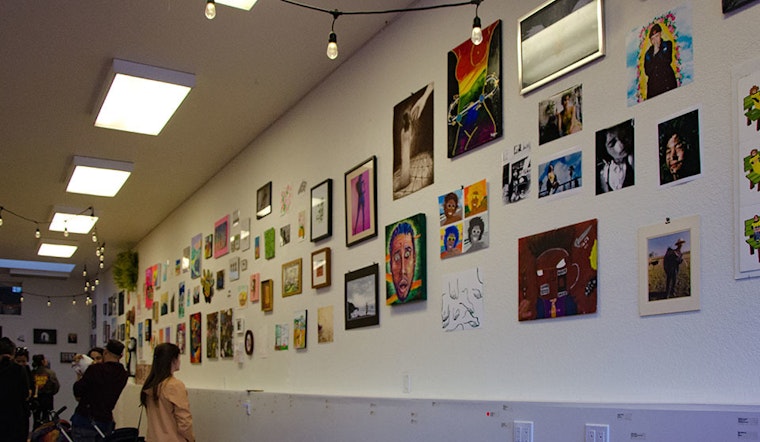 Published on March 03, 2020
Most people consider art to be the province of professionals. But Youth Art Exchange wants to change that perception — by displaying the work of 415 different San Franciscans, many of them amateurs, in an upcoming art show.
The nonprofit, which offers free classes and workshops for public high school students, has long worked to engage underserved youth with art. But last year, they decided to expand their reach to adults with (415) Public Gallery, a display of art from people of all walks of life in San Francisco. 
The show gives Youth Art Exchange the opportunity to "stay connected to the broader community as an organization," said program manager Sofia Airaghi. 
Last year's show featured artists as young as 3 and as old as 70. Submissions included drawings, paintings, collages, photographs, garments, sculptures and even a handmade hat.
"That's one of the most unique parts of the show," Airaghi noted. "We have a very broad mixture."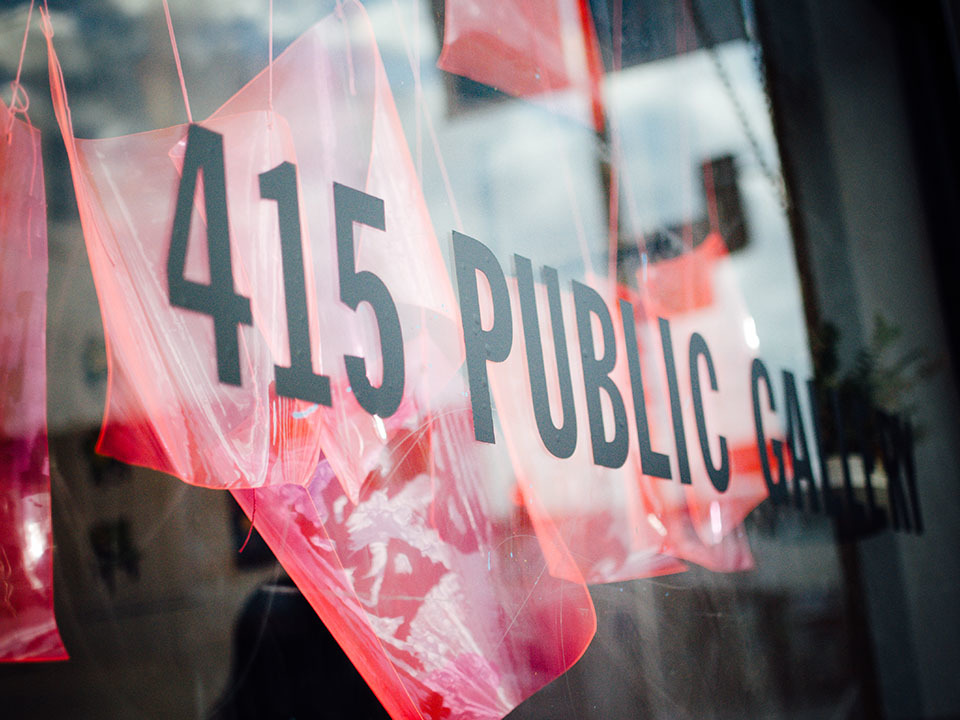 Youth Art Exchange was founded nearly two decades ago by architect Beth Rubenstein and visual artist Jennifer Stuart, in response to the growing need for outside arts education for public high school students. It particularly emphasizes low-income students and students of color.
A year and a half ago, the nonprofit moved into its own Excelsior studio, known as [x]space (5137 Mission St.). Formerly a meat market called Chuck's Market, it now has more room to display work by student artists, as well as the upcoming show.
Airaghi is now accepting submissions for the new show, with the goal of getting 415 pieces to display. Only one submission per artist is allowed, but artists can add their name, the title of the piece and their social media handle, if they wish, to be displayed on a label next to it. Artists will also have the opportunity to put their piece up for sale.
Some pieces come framed, while others don't — either is fine, Airaghi says. There are a few other restrictions: the size of each piece is limited to 18"x 24", nothing hateful is allowed, and participants will be asked to sign a waiver upon submission.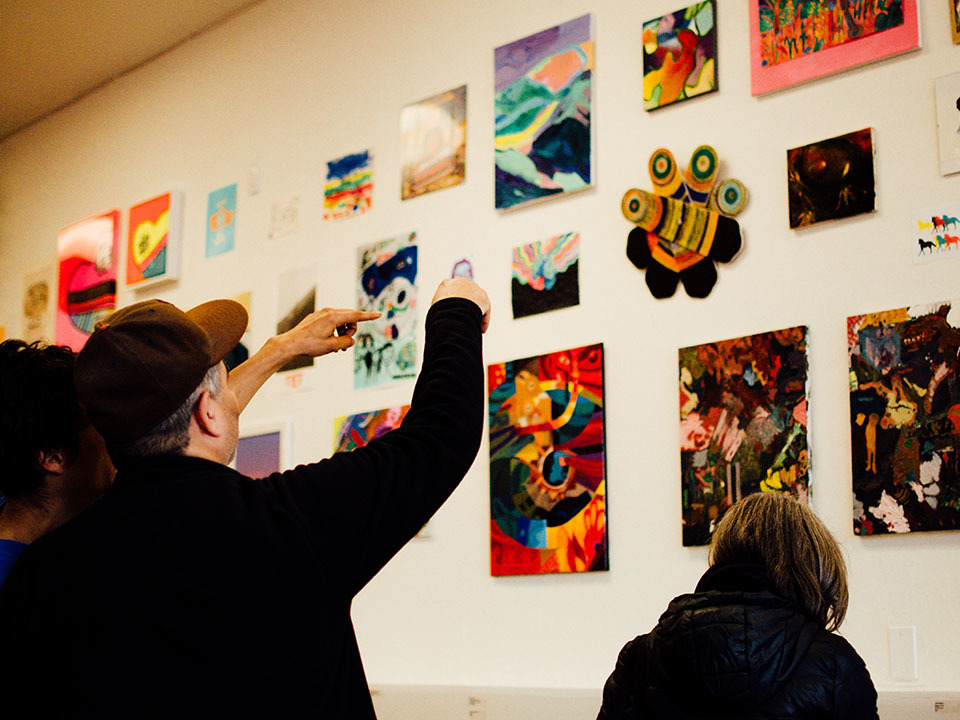 Artists can drop off their artwork at [x] space from now through March 26.
"Having [artists] come out here is really great," Airaghi explained, adding that it gives her an opportunity to learn more about them before the exhibition starts.
But for those who can't make the trek, the nonprofit will also accept donations at City Hall every Friday, in the hopes of making the show more accessible to everyone.
"One of our board members works at City Hall," Airaghi said, noting that a drop-off spot in the "geographical center of the city" is meant to break down barriers.
The show will run at [x] space from April 4 to 27. Last year, artists were "proud to see their work up," Airaghi said. "[It's] great in terms of visibility."
In addition to an opening celebration and a happy hour, the show period will also feature art-making workshops led by the nonprofit's youth advisory board members, which will "be in conversation with the work that is up," Airaghi said.