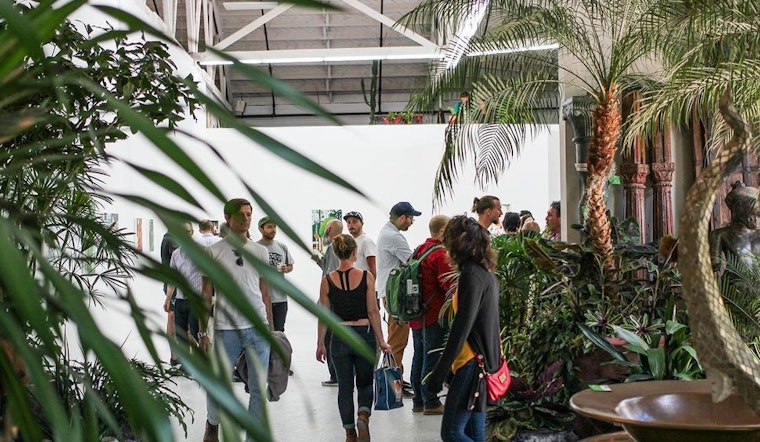 Published on April 28, 2020
Guerrero Gallery announced the closure of their brick-and-mortar location in Bayview at 1465 Custer Ave. today, via a post on the gallery's Instagram account.
The gallery, tucked away in the industrial part of the neighborhood and isolated from other businesses, was well-known for hosting a wide variety of art exhibitions featuring some of California's most renowned artists. Their events drew art lovers from all over the Bay Area. 
Owner and artist Andres Guerrero has a long history in San Francisco. As the previous co-owner of White Walls Gallery at 886 Geary St., Guerrero branched off to open his gallery in March 2010 in the Mission. In 2013, a rent increase caused the organization to become nomadic. It was not until 2016 that Guerrero was able to land physical space on Custer Ave. in Bayview.
While fellow artists and fans of the gallery expressed their disappointment about the closure in the comments of the Instagram post, Guerrero indicated that this is not the last stop for Guerrero Gallery, just a temporary change. 
"In no way does this mean that we'll cease activity as a gallery that has sought to show innovative work and advance the careers of so many incredibly talented individuals," the post read. "Instead, we're excited by the challenges and possibilities of what art-viewing looks like in a post-COVID world, and the ways in which we can continue to be an indispensable part of our local art community in a way that is less dependent on square footage."
Hoodline will keep you posted on the next steps for Guerrero Gallery. In the meantime, visit their website for more information.