A new barbershop is preparing to open in the Castro — as soon as the shelter-in-place order for COVID-19 is lifted. 
Castro Barber Lounge (2265 Market St.) is taking over the former CryoSF location, which operated for less than a month in 2017. Since then, the space has sat vacant for three years.
Despite that, co-owner Angel Benitez says, his landlord hasn't been willing to cut him a break on his rent while he waits out the virus crisis. The shelter-in-place has forced hair salons and barbershops around the city to close indefinitely, and many stylists are struggling financially.
"Not knowing when we can open has been difficult," Benitez said. "Our landlord has not been cooperative and hasn't offered a discount."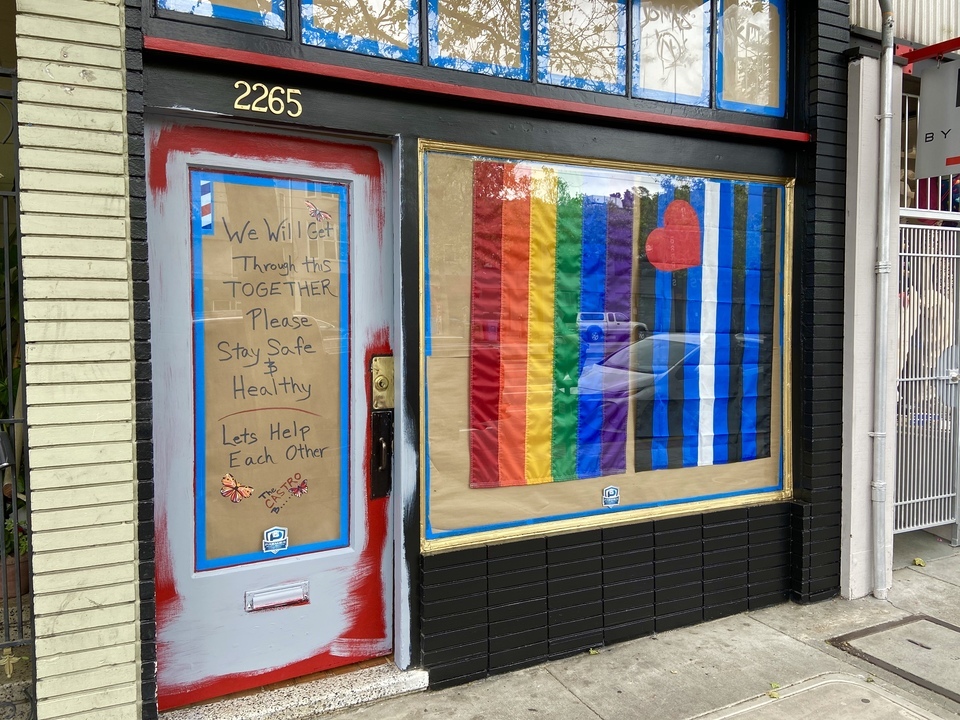 Benitez, who grew up in the San Fernando Valley, has lived in San Francisco for eight years. He says he ran away from an abusive home at the age of 15, and was homeless for a brief period.
He's well-acquainted with the Castro's clientele: of his nearly two decades cutting hair, seven were spent at Joe's Barbershop (2150 Market St.), which he departed last October. He then briefly worked at Right Style (2264 Market St.) and Salon Six (323 Noe St.), before venturing out on his own.
"It's every barber's dream to have your own shop," said Benitez. "I like to take care of customers and make people feel welcome when they come in."
As a gay man, Benitez says he felt it was important to open his first barbershop in the Castro. The location, adjacent to Peet's Coffee and within walking distance of Hi Tops and Fitness SF, was especially appealing to him and his business partner, Hugo Sanchez. 
He plans to honor the neighborhood with an interior mural of Castro Street and the Castro Theatre, which is currently being installed inside the shop by graffiti artist Joker.
Once open, Castro Barber Lounge will operate seven days a week, with seven barber chairs. Benitez says he and Sanchez have nearly filled all the chairs, but are hoping to find a couple more people who are a good fit.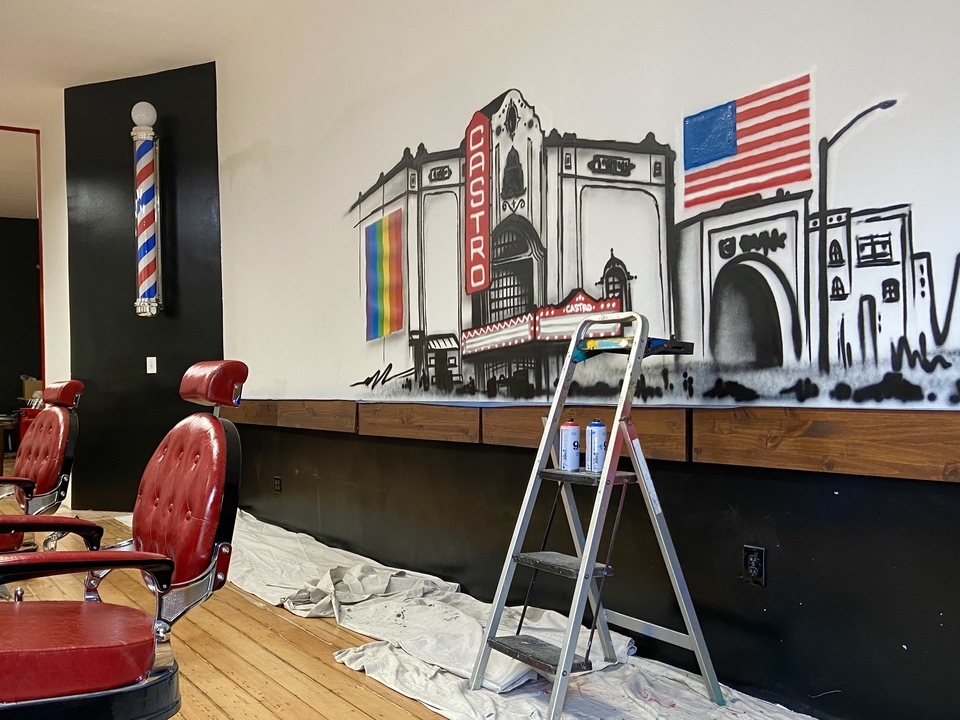 According to Benitez, not being able to open has been difficult financially. He's grateful to have some loyal customers who've paid for their haircuts in advance, helping to relieve some of the stress.
To stay busy, he's reached out to local restaurants, helping them create posters for their windows.
"I'm trying to turn this into a positive," he says.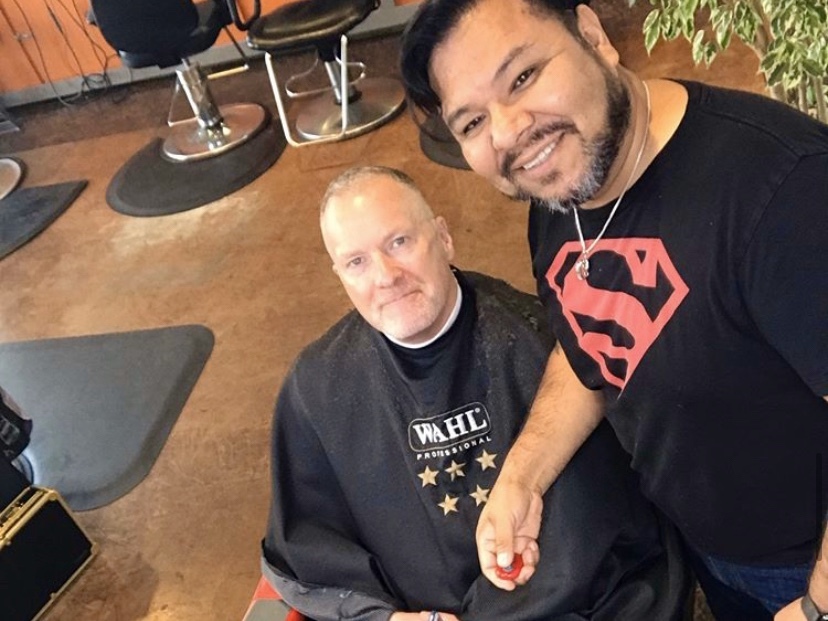 Part of that positivity centers around the future. As soon as the Health Department permits him to open, he anticipates a flood of pent-up customers urgently needing haircuts. 
"Something good is coming out of this shelter-in-place," said Benitez. "Unfortunately, it's not the same for others."
He also hopes to help provide haircuts to people who are out of work, in an attempt to pay forward the help he received when he was homeless and struggling.
"I feel like I have a lot to give," he said. "I like helping people out."