In an alternate universe, the 800 block of Divisadero Street (between Fulton and McAllister) would be bustling with activity this Memorial Day weekend.
From brunch-goers lined up outside Eddie's Cafe in the mornings to groups mingling outside Bar 821 in late afternoons, the block draws locals all day long.
But these days, the only lines are for groceries at Green Earth Natural Foods. Restaurants are boarded up, the plywood painted with murals and words of encouragement. And as the shelter-in-place order rolls on into its third month, the future of nearly every business on the block is uncertain.
To find out what it's like to operate a small business in San Francisco right now, we reached out to every business on the 800 block. Some are thriving in a changed pandemic landscape. Others are despairing, as government relief funds remain either out of reach or unusable. Many are grateful for the unexpected kindness of neighbors. And all face a shifting and uncertain future. 
Everlasting Tattoo
A neighborhood presence for 28 years, Everlasting Tattoo (813 Divisadero St.) employs four tattoo artists who have all been out of work since mid-March.
Owner Mike Davis told Hoodline he's been able to earn a supplemental income with painting commissions, but adds that many tattoo artists don't have the same option. He and many of his colleagues have applied for unemployment, but not everyone has been able to receive benefits.
As a small business owner, Davis applied for the Paycheck Protection Program (PPP) and Economic Injury Disaster Loan (EIDL) through the government's Coronavirus Aid, Relief, and Economic Security (CARES) Act.
"It was difficult and confusing," he said. "And in the end, all I got was $1,000."
The tiny check felt like a punch to the gut after hearing about large chains and franchises receiving funding in the millions of dollars.
Though he acknowledges that the current situation is unprecedented, "the current administration clearly dropped the ball on this," he said. "[They're] making it political, instead of helping people who need it."
Davis says he's lucky to own Everlasting outright, so he doesn't have to deal with the added stress of negotiating rent payments. He says he empathizes with both business owners and landlords struggling to make ends meet.
"People often vilify the property owner and assume they're wealthy because they own San Francisco real estate, but that's often not the case," he said. "Many landlords are stretched as thin as the leaseholders."
Cane Sugar Studio
Like Davis, Cane Sugar Studio's Amy Ephraim has been frustrated by the process of obtaining financial relief for her hair-removal studio at 803 Divisadero St.
"To be frank, I'm confused and overwhelmed," she said.
Prior to closing its studio in March, Cane offered a method of hair removal called sugaring, as well as classes for aestheticians. But in the wake of the pandemic, Ephraim's time has been spent trying to apply for PPP funding. She said the process involved many back-and-forth conversations, and rules that seemed to be constantly changing.
On top of that, California's new AB5 law for independent contractors had forced her to adjust the way her employees are paid, making applying for the program — which bases funding on the previous 12 months of payroll — even harder.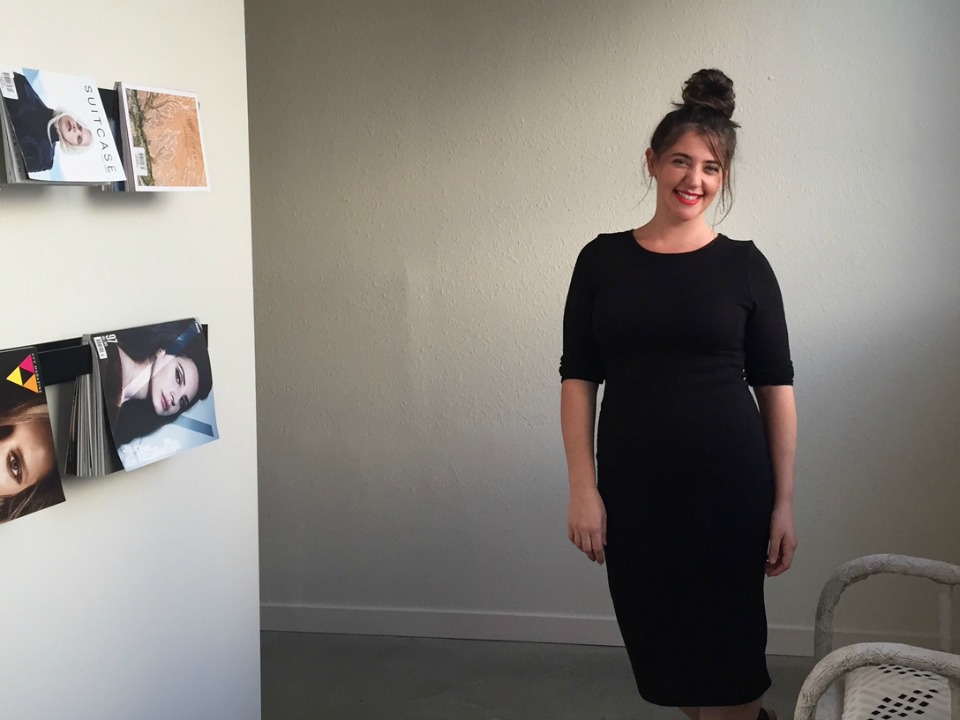 Ephraim was ultimately able to submit her application with the help of Oakland-based lender TMC Financing, and received her loan in the program's first round of funding. 
To have her loan forgiven, she's required to spend 75% of it on payroll. But with her business reliant on in-person services, she's currently in the position of paying four of her employees to not work. That's despite the fact that some of them can actually make more on unemployment — and that she really needs the money to pay rent.
"Who falls on the knife, is it the business or the employees?" she said. "We don't want to take that [unemployment] money from them."
She wants the loan to be forgiven, but has had to accept that it might not be. And she's frustrated that the PPP lumps in beauty businesses and salons like hers with businesses that have more options to safely make money.
"Restaurants and retail stores can pivot to online sales and do takeout, but our entire business model is high-touch," Ephraim said. "We have sold some products, but we're essentially shut down." 
As it waits out the pandemic, Cane is hosting a raffle on GoFundMe, with prizes that include $25 off visits and free monthly sugaring for a year.
"It's hard to ask for money," said Ephraim, echoing the sentiments of many other small business owners we interviewed. "I don't want to ask for money — I want to go back to work."
Green Earth Natural Foods 
Grocery stores have been among the few businesses to benefit from the pandemic, and family-owned Green Earth Natural Foods (860 Divisadero St.), on the corner of Divisadero and McAllister, is no exception.
Ever since shelter-in-place orders were announced, the market has seen "way more people coming in," said owner Hani Shehadeh, who took a quick call from Hoodline before getting back to work on a Thursday morning. 
In the beginning, hot items like toilet paper, flour, and hand sanitizer flew off the shelves. While demand isn't as cutthroat as it was in the first few weeks, Shehadeh said he still can't guarantee certain items will always be available.
The store gets 1-2 deliveries of toilet paper and hand sanitizer a week, but they often sell out "before we can even get them on the shelf," Shehadeh said.
Shehadeh praised customers for wearing masks and keeping their distance in accordance with the city's orders, which has kept his family healthy. He's also optimistic that the pandemic might change his customers' habits: "I think people are getting used to cooking at home and eating healthier," he said.
Nonetheless, he's worried for his neighbors, especially the closed restaurants.
"It's sad," he said. "I would love for it to go back to the way it was before, so everyone can keep doing business."
Transfer Market
Across the street, corner store Transfer Market (861 Divisadero St.) has also kept busy providing essential goods.
Via phone, a representative confirmed the market remains open during shelter-in-place, but declined to share more details with Hoodline.
El Rancho Grande 
Popular taqueria El Rancho Grande (855 Divisadero St.) is open for delivery and takeout, but is only making roughly 50% of its normal daily revenue, a supervising employee told Hoodline via phone.
"It's been hard," he said, "but we need to deal with it. It's not going to end in one month." 
The taqueria has had to reduce its hours and employees; the employee said it applied for a loan through the Paycheck Protection Program, but is still waiting to hear back on the status of its application. The restaurant's owner could not be reached for comment.
Hina Yakitori
Like many restaurants, Hina Yakitori (808 Divisadero St.) has had to change things up during the pandemic. The intimate 12-seat restaurant, which offered a high-end omakase (chef's choice) menu, has switched to offering bento boxes for takeout and delivery.
Each $25 box includes a set of five yakitori skewers, plus soboro (ground chicken in a sweet and savory sauce), pickled daikon radish, and sushi rice. 
While a representative didn't respond to a request for comment, chef and co-owner Tommy Cleary told Eater SF last week that he doesn't anticipate being able to open Hina's dining room under the social-distancing restrictions posed by the state.
"I just don't feel comfortable charging people $150 and having to dress like a surgeon and act like we are in a horror flick," he said. "Fine dining and $300 tasting menus are probably done."
However, it's not all doom and gloom at Hina: Cleary also told Eater that the bento boxes have done well enough to be a sustainable business model for the time being. 
Che Fico
Normally packed with patrons, the dining rooms at award-winning Italian eatery Che Fico and its downstairs spinoff Che Fico Alimentari (834 Divisadero St.) have been quiet since March.
Although the restaurant continues to offer a daily takeout menu, DIY meal kits, and even a successful family meal program to help feed those in need, co-owner David Nayfeld has run into challenges dealing with local and federal regulations.
While Nayfeld did not respond to a request for comment from Hoodline, he recently told Business Insider that while Che Fico received PPP funding, the government's relief program didn't provide as much relief as he'd hoped.
The PPP program stipulates that a loan will only be forgiven if at least 75% of the amount is used for payroll within 60 days. For that to happen, Nayfeld said, "we would need to accrue 1,200 hours a week of labor" — but only about 15% of the restaurant's employees can safely fit into its space at an appropriate six-foot social distance.
Nayfeld said he will most likely return the loan, "because we won't be able to fully staff up in the time allotted."
Nonetheless, Che Fico continues to provide over 250 meals a night to families in need through its Family Meal program, founded in March via a donation from investor and former Twitter CEO Dick Costolo. Those seeking to help can donate on the Che Fico Family Meal website.
Mini Bar
Mini Bar (837 Divisadero St.) has been closed since March, but manager Annie Whiteside has made a point to stay in touch with the community through Facebook and Instagram.
The neighborhood bar, which regularly showcases local artists, saw an outpouring of support from the community. A group of neighbors organized a successful GoFundMe campaign for the Mini Bar staff, raising over $10,000.
"We know there's a lot of GoFundMe pages out there," Whiteside posted on the bar's Facebook page. "To everyone who is helping service people everywhere, thank you."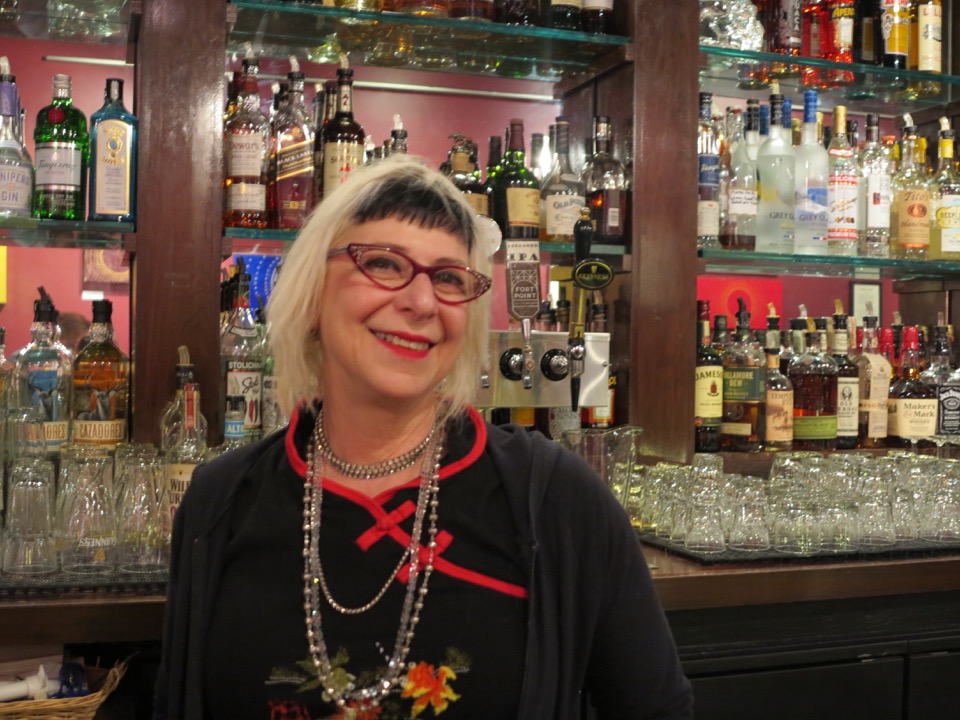 To break up the monotony of shelter-in-place, Whiteside has been sharing photos of Mini Bar's staff Zoom meetings and videos featuring the Mini Bar bartenders, with the occasional reminder to stay safe, wear masks, and keep an appropriate distance when outside. 
Bar 821 & Tsunami Panhandle
For Khaled Dajani, owner of Bar 821 (821 Divisadero St.) and sushi restaurant Tsunami Panhandle (1306 Fulton St.), uncertainty about the future is the greatest concern.
"We don't know when to rehire staff, or how many we can rehire back [when things return to normal]," he told Hoodline.
Even when bars are given permission to reopen, he said, regulations on how to operate — such as wearing masks, keeping distance between tables, and reducing the number of staff in kitchens — will remain a challenge.
Although Dajani reports a relatively painless experience applying for a PPP loan through Republic Bank, he echoes Nayfeld's concerns about the loan requirements conflicting with local regulations.
More than halfway into the PPP's 60-day timeline, and operating with a limited staff, he's not sure he'll be able to successfully allocate 75% of his funds to payroll, which is required in order for the loan to be fully forgiven.
Dajani asserts that city planning, zoning, and ABC laws will need to change in order to keep local restaurants and bars running.
"They can't keep [the existing] rules in place when we are now operating with chains for next two years," he said.
In the meantime, Tsunami continues to offer a curbside menu and retail marketplace where customers can purchase sake, shochu, and cocktails to go. Although the extra income helps, Dajani said that business is tough when "overnight, all restaurants, from casual to fine dining to fast food, [have started] doing the same thing." 
Dajani said he's grateful for the artists who have offered to beautify the boarded windows at both Bar 821 and Tsunami Panhandle, which he says have created a sense of community in an otherwise bleak situation.
Coin Wash & Dry
Although Hoodline was unable to get in touch with the owner of Coin Wash & Dry (806 Divisadero St.), a quick glance reveals that the laundromat, deemed an essential business per city guidelines, is still open. Signs on the door urge customers to stay six feet apart and wear masks.
Eddie's Cafe
Neighborhood mainstay Eddie's Cafe (800 Divisadero St.), known for its classic diner vibe and Southern-inspired comfort food, is open for takeout.
The diner was closed for a month and reopened for takeout on April 17, said Gregory Fleming, a neighbor and longtime customer. 
Fleming checked in with owners Joseph and Mia Lee, who report that they are operating with a reduced staff. "It's just the two of them [Joseph and Mia] and one cook, which is a significant reduction," Fleming said.
The Lees told him that their biggest challenge at the moment is keeping up with bills and dealing with rising food costs. They're also trying to plan ahead for the eventual reopening of their dining room, figuring out sanitization procedures and an updated seating layout.
According to Fleming, the Lees look forward to seeing customers' smiles — a sight currently hidden by masks —once it's safe enough for them to dine in.
Little Star Pizza
Though sales are down at Little Star Pizza (846 Divisadero St.), owner Brian Sadigursky feels fortunate that his team was already doing a bustling takeout and delivery business before the pandemic hit.
"We already had pretty well-established relationships with Doordash and Postmates," Sadigursky said, "although those volumes have absolutely increased."
Sometimes, during peak hours, Little Star has had to shut down its ordering channels to give staff a chance to get caught up. "It's a good problem to have," he said.
Sadigursky says he's lucky enough to not need government funding, and did not apply for it. Even if he had to, he said, his longtime banker, Bank of America, requires a line of credit with them to apply, which he doesn't have. 
Sadigursky says "a lot of customers have been generous in terms of tipping," and many have also donated to Frontline Foods, through which Little Star is providing meals to healthcare workers. 
Through Frontline, Little Star's pizzas have been delivered to workers at Kaiser Permanente. The restaurant also worked directly with SF General Hospital to provide meals to its COVID-19 unit.
And while current times are challenging, Sadigursky thinks a brighter future could ultimately be ahead for dine-in restaurants.
"If working from home becomes more commonplace, I think restaurants will play a more pivotal role in people's lives," he said. "Having places to gather, meet friends, and celebrate will be more important."