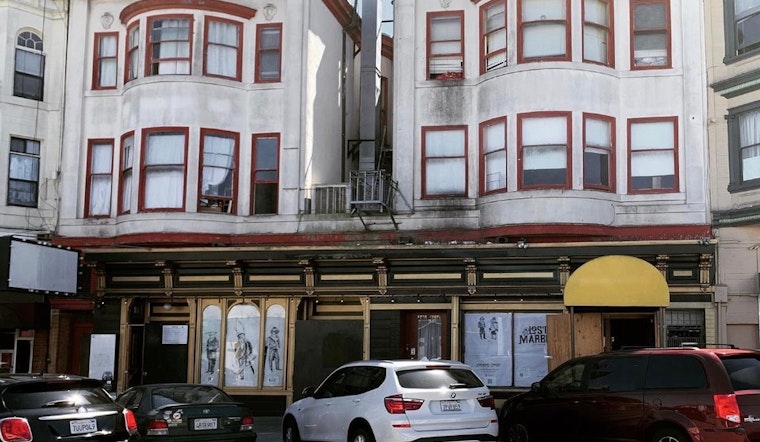 Published on June 10, 2020
The team behind NoPa's Barrel Head Brewhouse is readying to debut a new spinoff. Called Lost Marbles, it will be located at 823 Clement St. (between Ninth and Tenth avenues), in the space formerly home to Pizza Orgasmica. 
The project has been in the works for over three years, said co-owner Ivan Hopkinson, as he underwent negotiations with the landlord and the always-difficult process of securing permits from the city. Just as Lost Marbles was reaching the finish line, the pandemic happened. 
"The hardest thing for everybody is that we just don't know what the future is going to hold, so it's impossible for us to make choices about how we will open," said Hopkinson. "We could find a cure tomorrow, or we could all start turning into zombies."
"Then we'd have brain stew there," he added, laughing.
At 8,000 square feet — nearly twice the size of Barrel Head — Lost Marbles will offer a similar selection of house-brewed beer, cocktails, wine and pub food.
Brewer Kirk Hillyard plans to offer a variety of styles, including multiple IPAs, a kölsch, and an amber. Mickey Healy, who oversees the cocktails at Barrel Head, will also handle Lost Marbles' selection. 
Hopkinson said the food menu will include staples like "a killer burger," beer-battered fish and chips, and Cajun-style dishes. 
"It's rustic upscale bar food, but without the hype," he said. "We don't take ourselves too seriously."
Hopkinson said that he's been searching for years for a space to expand Barrel Head, which opened in 2014.
When he first saw the vacant space on Clement Street, he was drawn to its history. Prior to Pizza Orgasmica, it was a restaurant-bar called Front Room, and it's full of vintage wooden wainscoting. (During renovations, crews found an old Front Room menu, offering cheeseburgers for 95 cents and Budweisers for a quarter.)
"I always love that about places," Hopkinson said. "My father is a prominent architect; he designed the entire layout of Harvard Square, helped design the extension of Grand Central Station. I have always had this love for how things are built and the history behind them."
Hopkinson said about 90 percent of the original wainscoting remains in place. Near the front entrance, he's added a mural by local artist and designer Kyle Castronovo, who's also in charge of all the branding at Lost Marbles.
Hopkinson said the COVID-19 pandemic has definitely changed some of the plans that he and CFO Natasha Gatto had for Lost Marbles. They planned to use leather-bound menus, but are now wondering if people would prefer touchless options, such scanning items from a QR code on their phones. 
They'd also considered offering pizza, but since it involves a "sharing" element, that idea is now up for negotiation.
Hopkinson said he hasn't decided on an opening date, largely due to the still-evolving regulations around shelter-in-place. 
"It would really stink if we had to open and close back down again," he said. "It would cause a lot of issues."
When he does decide to open, it will be a fast turnaround. "We are pushing to have everything lined up and ready to go for that moment."