Latin American restaurant Castro Republic (2295 Market St.) has closed after four years in the neighborhood. Tipsters Shaun W. and Alan H. alerted us to the closure, after noticing the restaurant's space had been cleared out.
Castro Republic's owner, Juan Romo, confirmed to Hoodline that the restaurant has permanently closed, citing the financial pressures of the COVID-19 pandemic. The restaurant closed after the March 17 shelter-in-place order, and hasn't reopened since. 
"We've been hit pretty hard by the coronavirus pandemic, and the rent is still coming [due]," said Romo. "Financially, we can't reopen."
"We tried to hold on," he continued. "It's not looking good for the restaurant business."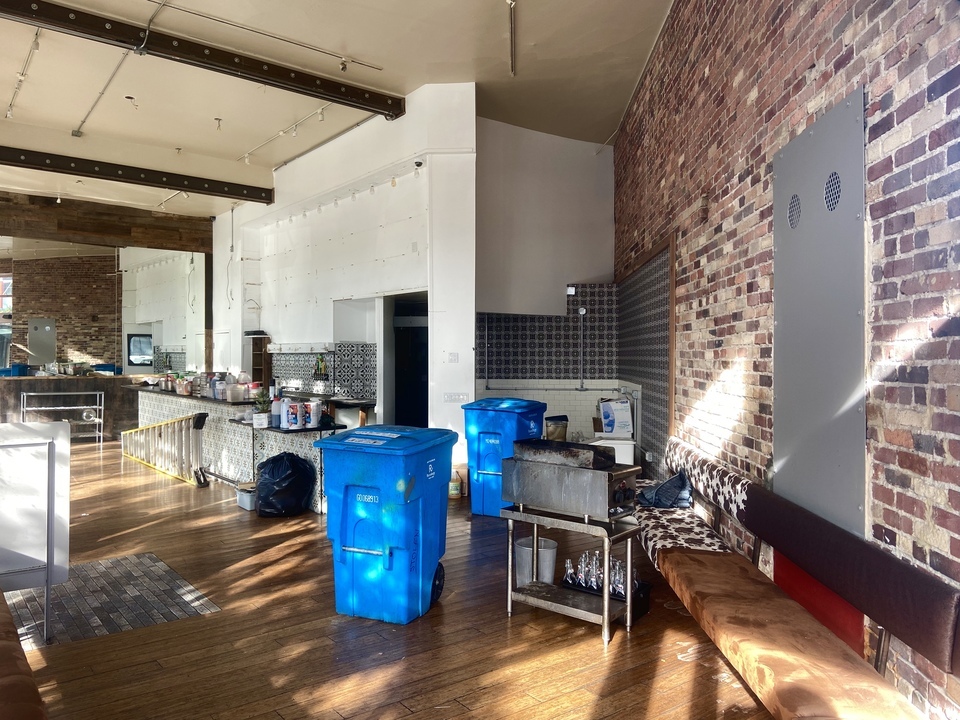 Unlike many restaurants, Castro Republic didn't reopen for takeout and delivery. After the shelter-in-place order came down, Romo put a sign in the window (since taken down) saying he decided to close over "concerns relating to coronavirus spread."
"It's become clear to us that we have an ethical obligation to close," he wrote. "We need to be part of the solution, not part of the problem, and that means closing our doors for now."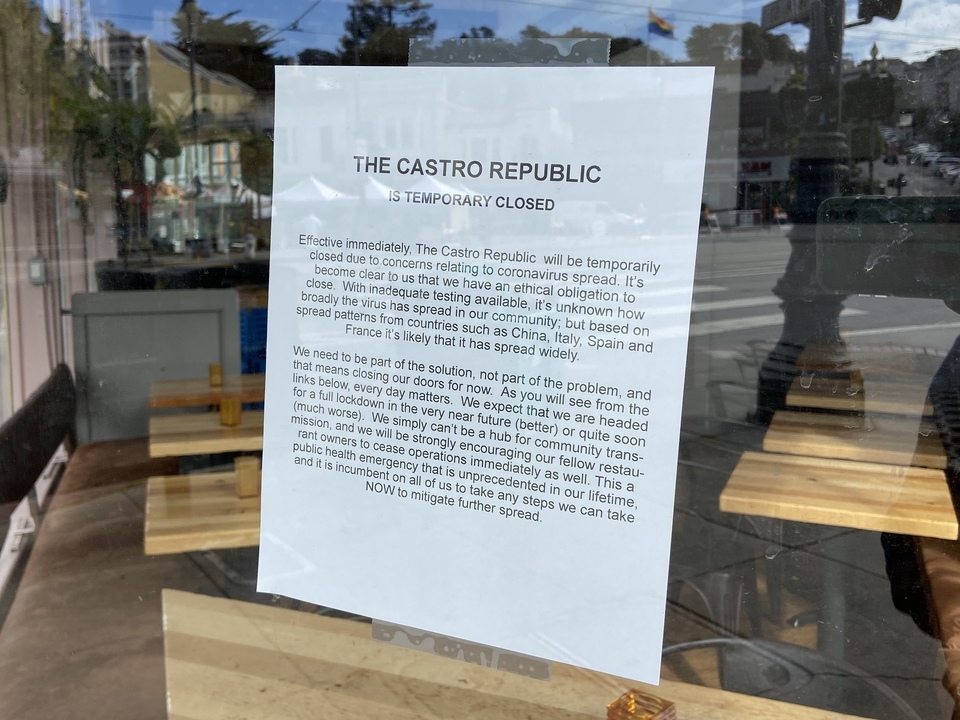 Prior to Castro Republic, Romo owned Castro taqueria Tacos Club, but parted ways with it in 2017. Tacos Club closed late last year, reopening this year under new ownership as Taco Boys.
During its four years in the neighborhood, Castro Republic experienced a variety of struggles. Last year, the restaurant fell victim to a rash of smashed windows on Market Street. At the time, Romo told Hoodline the repairs would likely cost $20,000.
The rear wall of the restaurant at 16th & Market, home to "The Hope For The World Cure" mural, has been problematic for years, with frequent tent encampments and garbage. It's been targeted for clearing again in recent weeks, as officials try to move campers to the safe sleeping site at Everett Middle School.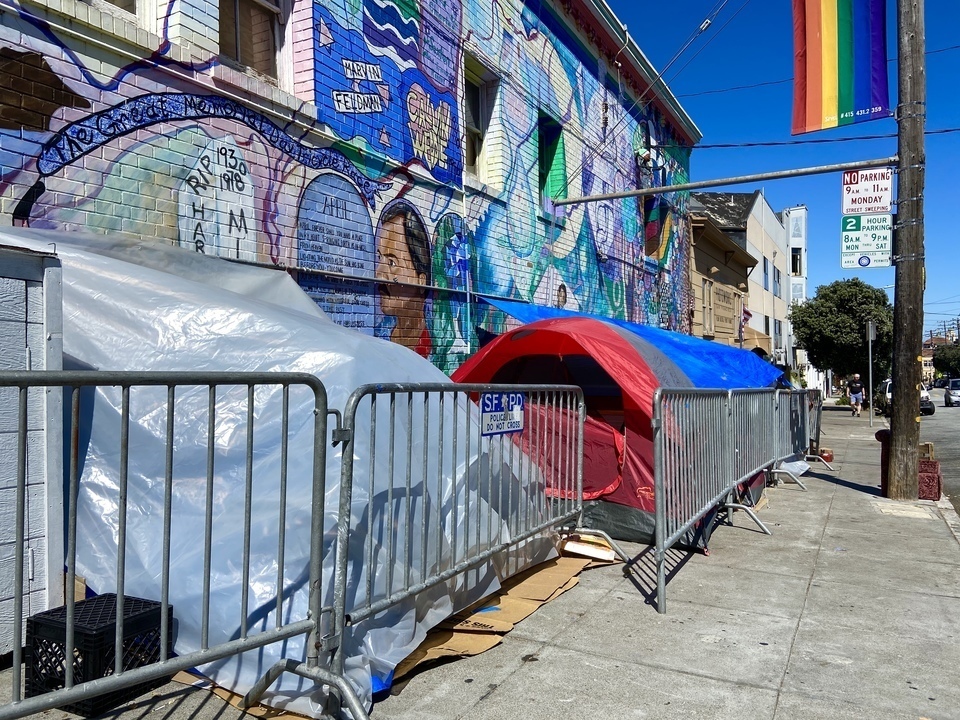 The restaurant's space at 2295 Market St. has a long history. The New York City Deli operated in the space from 1978 to 1990. It was replaced by 24-hour restaurant Bagdad Café, which operated for two decades and was a favorite among the neighborhood's queer nightlife scene.
But since Bagdad Café closed in 2011, the space has seen a fare amount of turnover. Soul food restaurant Criolla Kitchen briefly took it over before becoming SliderBar in 2012.
In 2015, the owners of SliderBar remodeled and rebranded as Ovok, hoping to evade bad publicity due to two Health Department closures. Ovok closed six months later, which is when Castro Republic moved in.
Romo says he "loved being in the Castro," and is hoping he can find someone to take over the lease. Interested parties can email him.
In a May 6 interview with the Chronicle, Castro Merchants president Masood Samereie estimated that more than 70% of the group's 300 member businesses were currently closed. Samereie believes that more than half of those businesses — approximately 105 in all — will not reopen.
That's already been the case for another business on the 2200 block of Market, vitamin and supplement shop Active Nutrition. Two weeks ago, it closed after 20 years in the neighborhood.
Four other businesses on the 2200 block also closed last year: Cafe Flore (2298 Market), Comic Book Beardies (2275 Market), restaurant Finn Town Tavern (2251 Market) and restaurant Izakaya Sushi Ran (2223 Market). However, Cafe Flore — which had intended to become a private events space pre-pandemic — may reopen to the public if it can find a new chef. 
There are also three spaces on the 2200 block that have been vacant for two years or more: Harvest Ranch Market (2285 Market) and Fashion Exchange (2215 Market). The third, formerly Alegre Home Care (2253 Market) just got a new tenant — we'll have more info on that tomorrow. 
---
Thanks to Hoodline tipsters Shaun W. and Alan H.! If you've seen something new (or closing) in the neighborhood, text your tips and photos to (415) 200-3233, or email [email protected] If we use your info in a story, we'll give you credit.