An Uptown salad bar and pita shop is no more, a Grand Lake plant-based barbecue favorite is expanding to San Francisco and outdoor dining is returning after three months.
Here's what you need to know about Oakland's food scene this week.
Closed
Uptown
Liba (380 17th St.)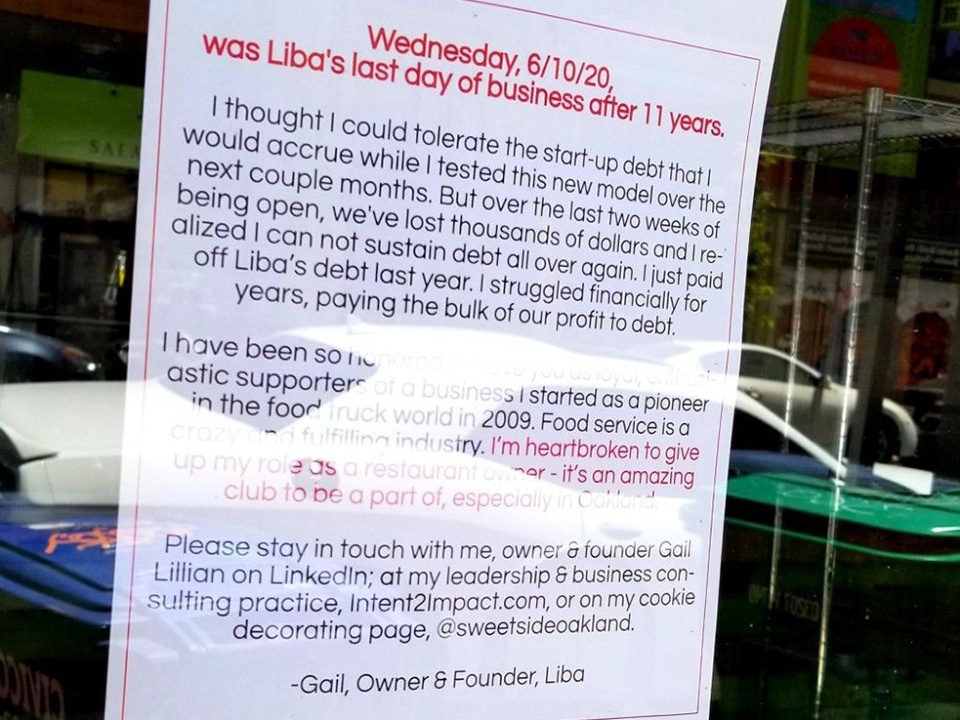 Hoodline tipster Joanne alerts us that Liba has closed for good. "We could not tolerate going into debt all over again, after 11 years of business, when faced with the uphill climb of operating during COVID," founder Gail Lillian wrote on Liba's website.
According to its website, Liba began as a falafel bar food truck in 2009, then expanded to a brick-and-mortar restaurant in Uptown in 2014. The food truck was retired in June 2016.
Lillian laid off her seven employees in mid-March but still needed $6,000 a month to maintain the business, according to Berkeleyside.
"I have been so honored to have you as loyal, enthusiastic supporters of a business I started as a pioneer in the food truck industry in 2009," Lillian wrote. "I'm heartbroken to give up my role as a restaurant owner — it's an amazing club to be a part of, especially in Oakland."
Opening
Vegan Mob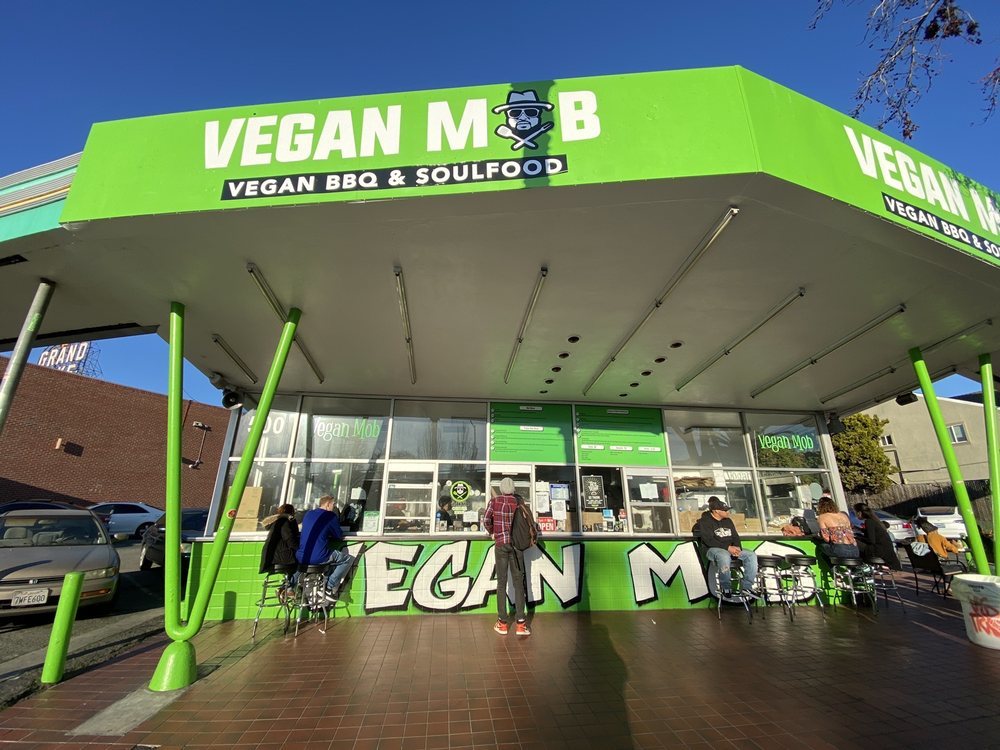 In a recent interview with Eater SF, chef and founder of the popular plant-based barbecue Vegan Mob, Toriano Gordon, announced that he is actively looking to open a new spot in San Francisco. Currently housed in a kiosk in Grand Lake, Gordon told Eater that he would love to have a restaurant on Haight Street.
He said he hopes to be able to take advantage of San Francisco's COVID-19-impacted real estate market, but said he hasn't signed a lease yet.
Shelter-in-place update
After three months, Alameda County, which includes Oakland, will allow outdoor dining along with outdoor museums and outdoor fitness to resume today as the county is easing out of shelter-in-place.
Outdoor seating arrangements must be limited to six people per table and everyone seated at the table needs to be from the same household or social bubble. Restaurant owners must place tables six feet apart, while bars must remain closed for now.
---
Thanks to tipster Joanne! Have you noticed a new addition to (or subtraction from) Oakland's food landscape? Text a tip and a horizontal photo to (415) 200-3233, and we'll look into it.