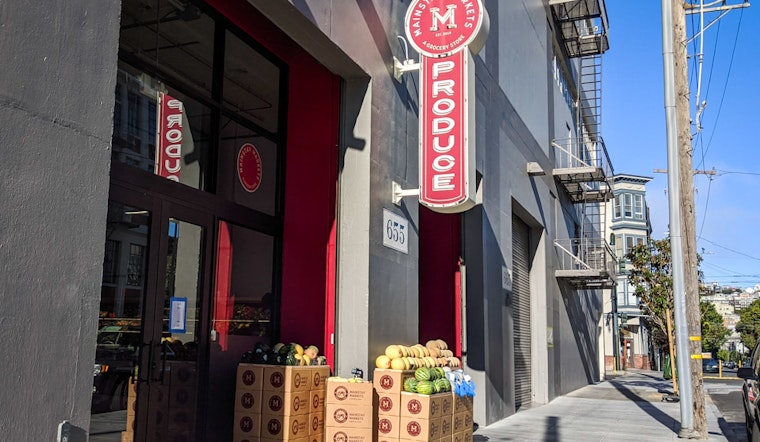 Published on July 10, 2020
After years of traveling to Potrero Hill or the Mission for groceries, residents of Dogpatch have much reason to rejoice: the neighborhood finally has its own grocery store.
Tipster David G. wrote to Hoodline that Mainstay Markets (655 22nd Street) opened last week. "Everyone in the neighborhood here is very excited about it," he said. "It has been in need for such a long time."
Still in its soft opening phase, the store is currently about 75% full, according to Grocery Director Frankie Hernandez. "We're leaving space in the store so that we can adjust based on customer feedback," he said. "This will enable us to bring in more items that the neighborhood wants."
In an area that's seen an uptick of residential development in recent years, including additional housing for students at UCSF's new Mission Bay campus, Mainstay co-owners Jim Chan and Kerry Workman saw an opportunity to make a difference.
Together with Hernandez, they set out to open the neighborhood's first grocery store. The name reflects the trio's desire to offer a place of support for the community. "We want people to feel welcome here, regardless of their background," Hernandez said. 
Mainstay Markets offers locally grown produce, baked goods, and household staples. Chan, Workman, and Hernandez also plan to introduce an in-house online ordering system, allowing customers to order groceries online and pick them up at a designated loading zone.
Opening a new business during a global pandemic has provided a unique set of challenges, Hernandez said.
Earlier this year, just as the team was preparing for opening, COVID-19 struck. "The city's regulations kept changing daily," Hernandez said, requiring his team to do additional research on sanitation procedures and safest methods of accepting payment. "We had to keep reading and implementing new things we weren't used to." 
Although the pandemic delayed Mainstay's opening, the team is happy to finally be able to provide groceries and essential items for neighbors.
As the store continues its soft opening, Hernandez and his team have taken care to abide by the city's health mandates. Customers are required to wear a mask, and shopping carts are sanitized after every use.
The store also enforces "visual shopping" for produce. A sign on the front door indicates that customers can return produce items to a store employee if they've decided against purchasing them.
Mainstay Markets' current grand opening date is set for August 1. Hernandez looks forward to being part of the community, and encourages neighbors to give feedback on what they'd like to see in stock. 
"When you can give customers something that they want, something they're excited to buy, it just makes you feel better at the end of the day."
Mainstay Markets is open 7 days a week from 7 a.m. to 8 p.m. It is closed from 2 p.m. to 3 p.m. each day for cleaning and restocking.