Two separate traffic collisions over the weekend left a bicyclist and a motorcyclist in life-threatening condition. 
The cyclist, a 50-year-old man, was hit by a driver at Van Ness Avenue and Grove Street on Friday night, while the motorcyclist, a 21-year-old man, was struck by a driver at 24th and Mission streets on Sunday evening. Both of the drivers were behind the wheel of sedans.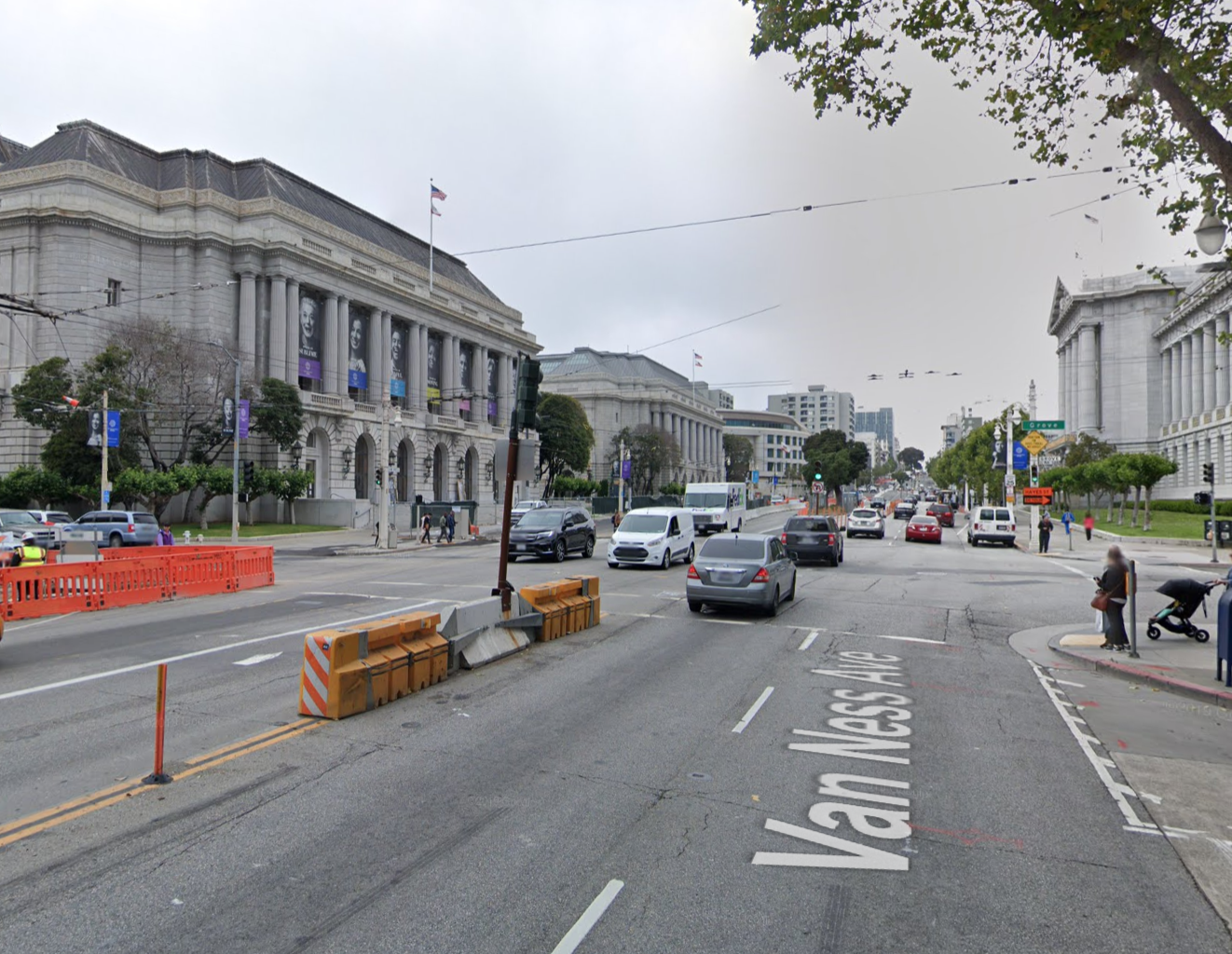 The Van Ness collision occurred at approximately 9:28 p.m. on Friday, when a 26-year-old male driver struck the cyclist. The driver remained at the scene, and no arrest was made, police said Monday.
Sunday's collision took place around 9:40 p.m., when a 25-year-old male driver struck the motorcyclist. An SFPD spokesperson said that all involved parties remained at the scene and cooperated with investigators.
Both victims were rushed to the hospital in critical condition.
24th and Mission streets and Van Ness Avenue have both been identified as high-injury corridors under the city's Vision Zero plan, which aims to eliminate traffic fatalities by 2024.
In February, three pedestrians were injured — two of them critically — after being struck by a driver at 23rd and Mission streets, a block from Sunday's incident.
Back in 2014, one person was critically injured and another killed in separate vehicle-pedestrian collisions at Van Ness and Grove. 
Update 7/22: SFMTA director of transportation Jeffrey Tumlin said in Tuesday's board meeting that a person in a wheelchair died after being hit by a driver at Van Ness Avenue and Grove Street earlier this year. Erica Kato, a spokesperson of the agency, and police spokesperson Officer Adam Lobsinger confirmed that a man in a wheelchair, not a bicyclist, was hit on Friday, July 10.
---
Anyone with information about the two traffic collisions is asked to call the SFPD 24-hour tip line at 1-415-575-4444 or Text a Tip to TIP411 and begin the text message with SFPD. You may remain anonymous.