Noe Valley children's bookstore Charlie's Corner (4102 24th St.), known for its popular storytimes, has closed permanently. 
Five months of shelter-in-place has taken its toll on the business, says owner Charlotte Nagy. With her four daily storytime sessions off the table, she couldn't sustain her $10,000 monthly rent, on top of utilities, taxes and paying for inventory.
"It's a heartbreak," she said.
The uncertainty about when parents, caretakers and kids could return for storytime was particularly challenging for a business that relies on in-person gatherings. After consulting with SFUSD professionals and local librarians, Nagy determined that it isn't likely to happen anytime soon.
"It's been almost five months," Nagy said. "We don't really know when this is going to end."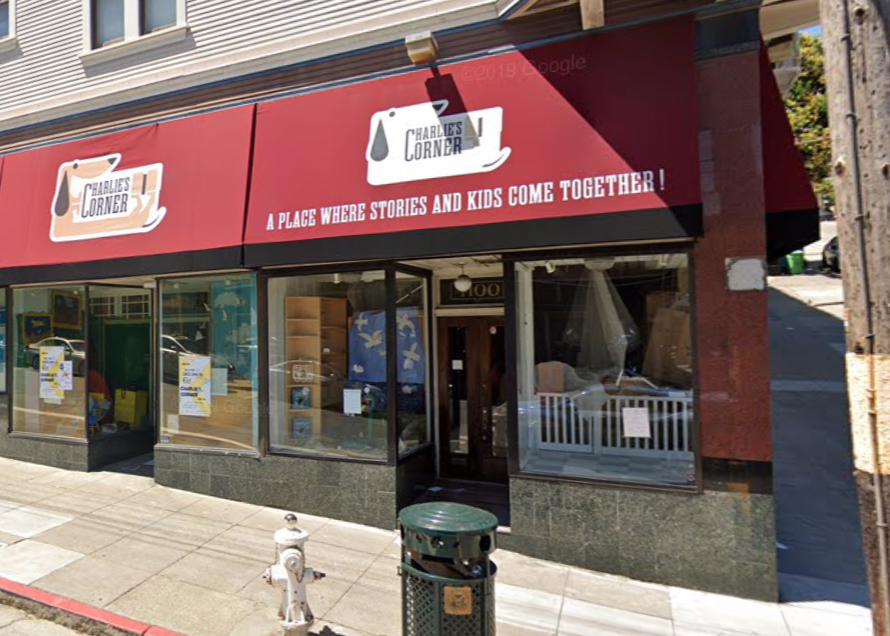 Charlie's Corner was already threatened last year by a seismic retrofit of its building, which forced Nagy to temporarily relocate to a nearby space. A GoFundMe campaign raised more than $35,000 from 306 donors to keep the store afloat.
At the time, regulars suggested that she start a monthly subscription for $125, which came with unlimited storytimes, some free books, and a discount on other books.
"I never charged for storytime before," Nagy said, noting that she ended the memberships as soon as shelter-in-place started.
Those storytimes were enormously popular in the neighborhood. Families would take a seat on mushroom-shaped stools to hear a rotating cast of readers that included Mayor London Breed and her predecessor, the late Mayor Ed Lee. Sometimes, children's book author Mac Barnett or singer Erica Sunshine Lee would drop by.
When the pandemic hit, Nagy shifted storytime to YouTube, Instagram and Facebook Live, broadcasting readings every weekday at noon.
"Well, hello, Charlie's friends! It's so good to see you," she'd begin.
Nagy is thankful for the "incredible community" she built at Charlie's Corner over the last couple of years. "It was my family," she said. 
Despite the pandemic and the high rent, Nagy believes that it won't be too hard for her landlord to find a new tenant for the space, given its prime corner location on Noe Valley's main merchant corridor.
When the pandemic ends, Nagy isn't sure where her next chapter will lead her. For now, she's putting the store's contents in storage, in case the right opportunity arises.
"On any given corner, anywhere, there is a community," she said. "I am hopeful."