The former Barcino space at the corner of Gough and Grove (also formerly Boxing Room) has reemerged this week as Akna, a new Mayan-Yucatecan pop-up backed by the Absinthe Group.
The restaurant is the project of longtime Absinthe Group chef Eddie Arriaga and his son, Ivan Arriaga, with the son serving as general manager, and another longtime Absinthe Group staffer, Jose Vasquez, serving as sous chef.
Named for the Mayan goddess of motherhood, Akna highlights the indigenous flavors of the Yucatan peninsula and other parts of Mexico, with a menu that includes Yucatecan tamales, handmade blue-corn tortillas, cochinita pibil, and plenty of seafood.
A signature dish, seen above, is the tamal de rajas y queso — a traditional tamal of jalapeno, cheese, and padilla peppers. They're doing a version of the very trendy-in-the-Bay Area quesabirria taco, with braised beef and melted Oaxacan cheese. And you'll find a shrimp-and-octopus cocktail, a shrimp quesadilla, and prawns "a la diabla" on the menu, as well.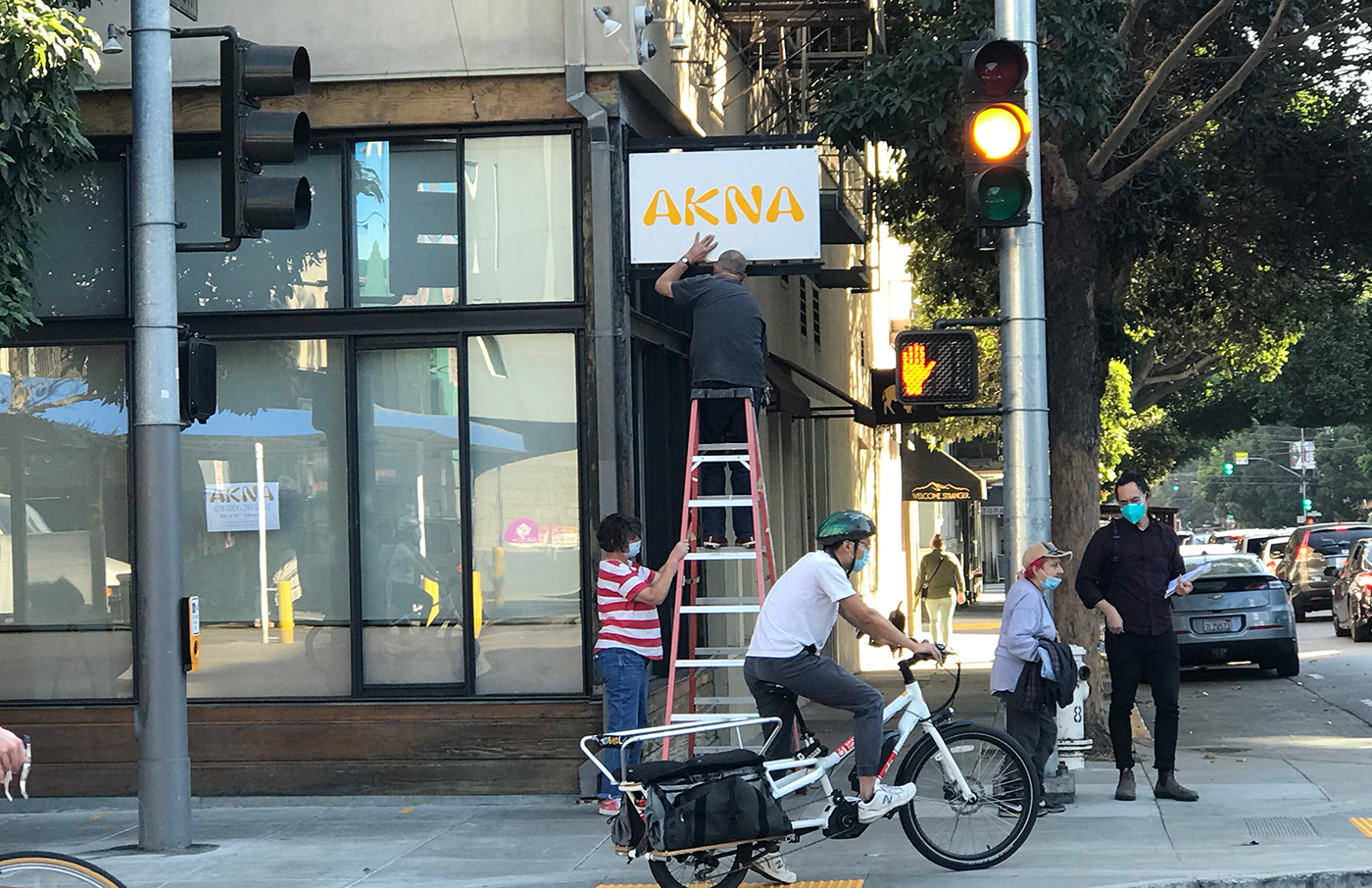 The signs going up on Tuesday. | Photo: Jay Barmann/Hoodline
There are also four flavors of margarita available to go, at $11 a pop.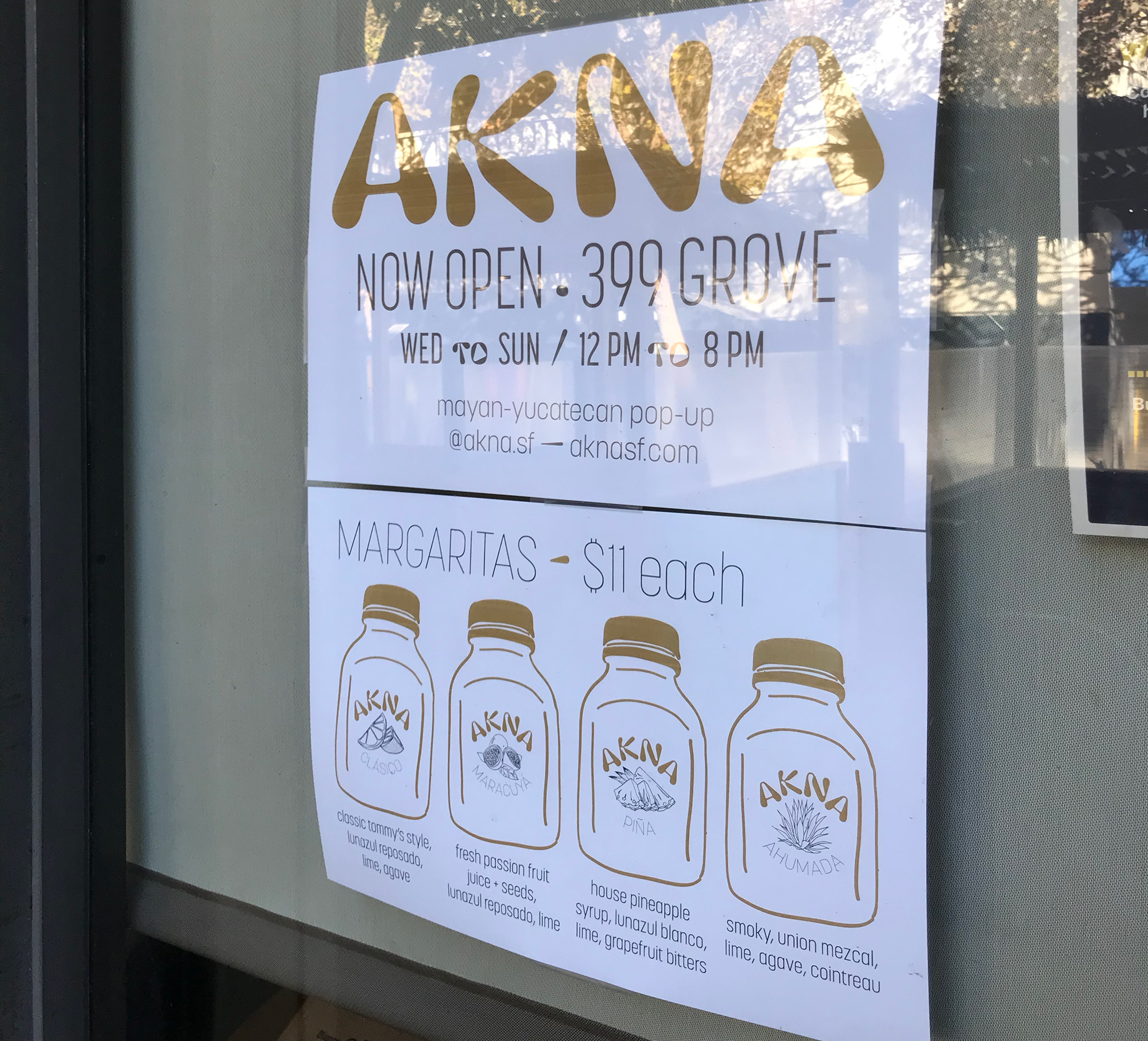 Photo: Jay Barmann/Hoodline
The restaurant is open for takeout and delivery only as of this week, from Wednesday to Sunday, noon to 8 p.m. (Order here.) And soon they will be offering sidewalk seating under a "palapa," as Tablehopper noted last week.