Here's a brief roundup of recent changes to Castro area businesses during the shelter-in-place. In this edition: three personal service businesses have closed permanently, and a new nail salon is on the way.
Closing
Great Tan (329 Noe St.) and Salon Six (323 Noe St.)
After more than 38 years in the Castro, Great Tan announced its permanent closure. Great Tan's second location in the Cow Hollow at 2286 Union St. (at Steiner St.) is also closing.
"Due to the prolonged COVID closures and our significant financial losses incurred in 2020, Great Tan is closing," wrote owner Craig Joyner in a January 27 email to customers.
Great Tan was closed for much of 2020 due to the shelter-in-place restrictions. The business briefly re-opened in September but was forced to close again on December 7 when San Francisco preemptively adopted the state's regional stay-at-home order.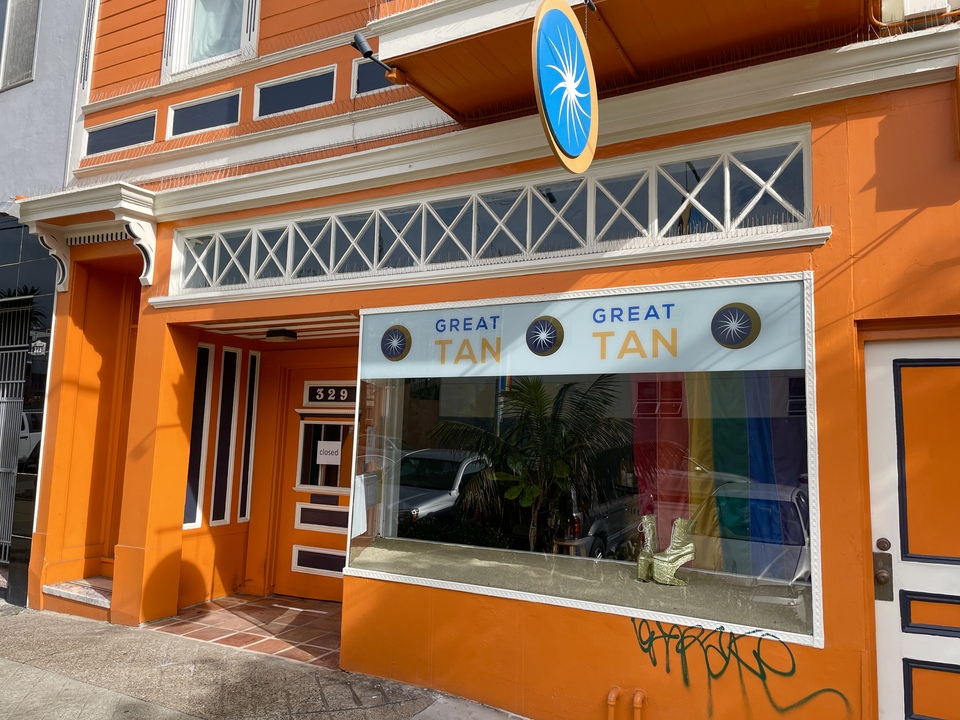 Great Tan has closed at 329 Noe St. | Photo: Steven Bracco/Hoodline
"Some of you have been clients since I purchased the business in 1992, and over the past 28 years I've come to know many clients personally and consider you friends," said Joyner. "It saddens me that a 38+ year-old business comes to this end under my care."
Joyner explained that while Great Tan had received financial assistance from both the Small Business Administration and the Paycheck Protection Program (PPP), it just wasn't enough. "We're broke," said Joyner.
"To our clients and my employees past and present, I say thank you," said Joyner.
Anyone that has items at the store can reach Joyner via email ([email protected]) to make arrangements.
Great Tan is one of two Castro businesses to announce its closure in 2021. Face It Salon & Space (2343 Market) has also announced its closure, more on that below.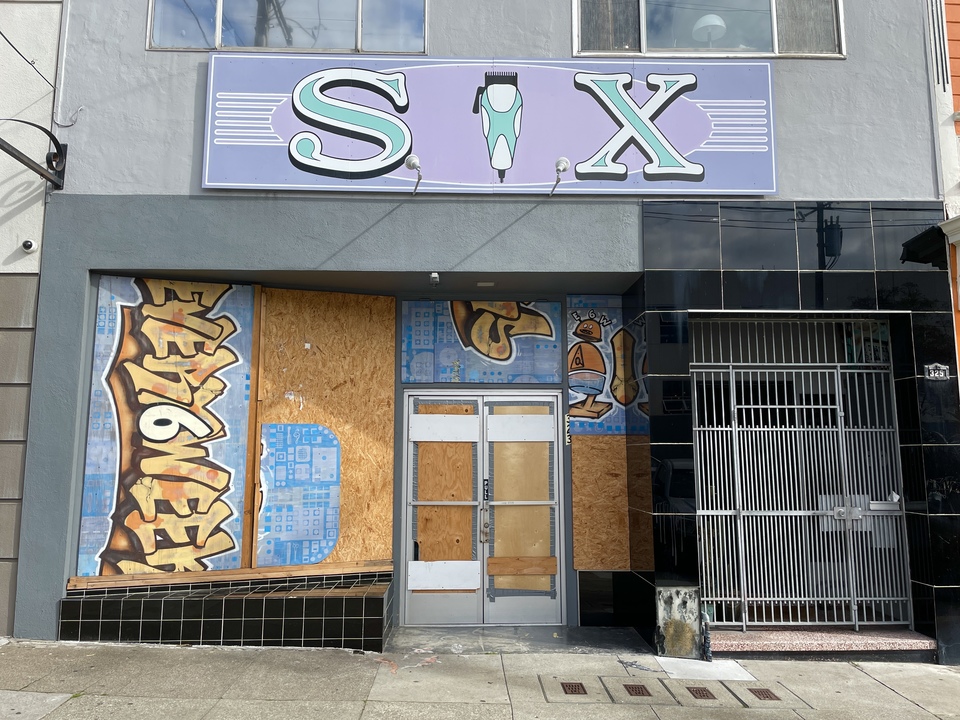 Salon Six at 323 Noe St. has permanently closed. | Photo: Steven Bracco/Hoodline
Neighboring business Salon Six also appears to have permanently closed. On a recent visit by a Hoodline reporter, all the fixtures and furniture had been removed from the store.
Salon Six has not responded to Hoodline's multiple requests for comment.
Last year, more than 25 Castro businesses permanently shuttered including many longtime businesses including Lucky 13 (2140 Market), It's Tops Coffee Shop (1801 Market), Destino Latin Bar & Pisco Lounge (1815 Market), Active Nutrition (2275 Market), San Francisco Pet Grooming (209A Sachez), Nizario's (4077 18th).
Face It Salon & Spa (2343 Market St.)
After 22 years in the Castro, Face It Salon & Spa announced it has permanently closed.
A sign in the window shares news of the closure. "Due to the current situation we have to say 'goodbye'," writes owner Helen Woo.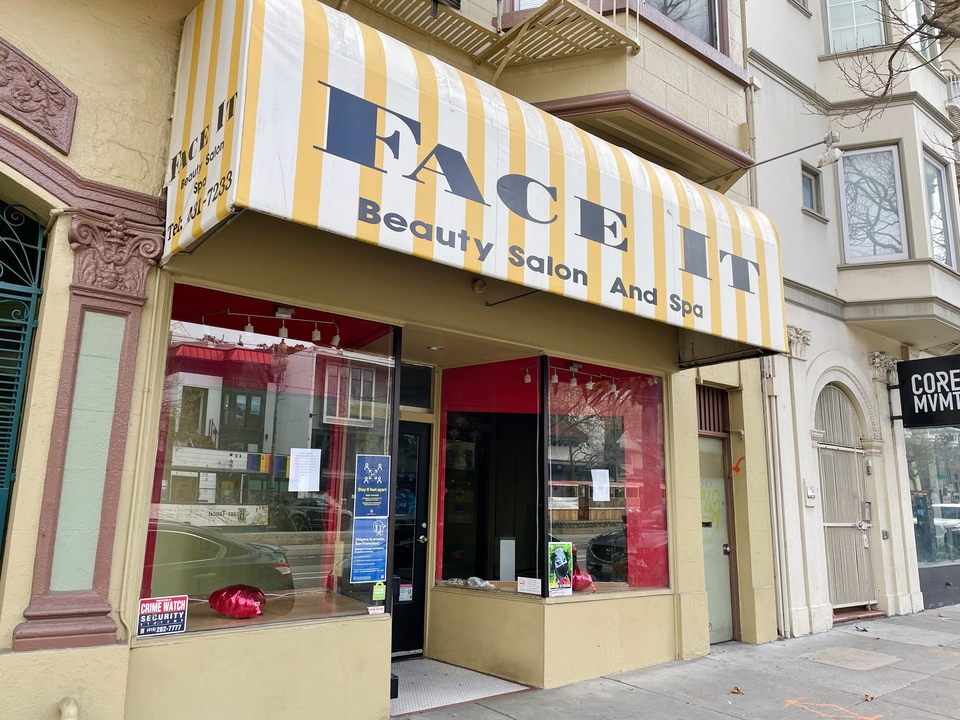 Face It Salon & Spa at 2343 Market St. has closed. | Photo: Steven Bracco/Hoodline
Face It Salon originally closed back in March 2020 due to the shelter-in-place restrictions, but eventually reopened in August for retail sales only. In early September, Face It Salon started providing outdoor services like haircuts and eventually brought those services indoors once allowed.
The salon was then forced to close again in December due to San Francisco preemptively adopting the state's regional stay-at-home order.
Woo had organized a crowdfunding page on GoFundMe with a goal of $75,000 to help support the business. As of publication, the page had raised only $3,100.
In 2016, Hoodline interviewed Woo about the challenges of running a small business in San Francisco.
"We appreciate all your 22 years of support, but we all have to move forward and tomorrow will be better," said Woo. "Stay safe and healthy."
Coming Soon
Nail Me (4051 18th St.)
A new nail salon is headed to 4051 18th St (at Hartford), formerly Hand Job Nails & Spa. A sign in the window states that Nail Me salon will be opening soon.
Hand Job closed this, its second Castro location, last year after being open for four years. Hand Job's original location at 565 Castro St. remains open.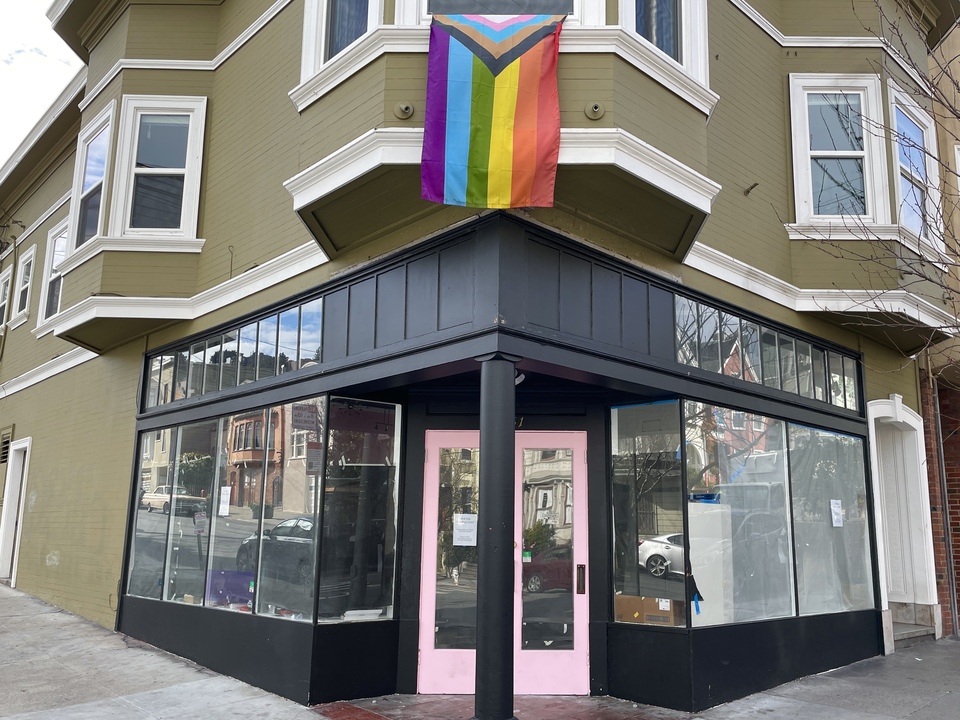 Nail Me salon is headed for 4051 18th St. | Photo: Steven Bracco/Hoodline
The space did not sit vacant for long and was quickly picked up by a new business owner. Remodeling work inside the space has been ongoing.
Nail Me salon owner Micki Vo tells Hoodline they plan to open by the beginning of March. "I wanted to open a more modern nail salon in this area because of the sense of community and diversity," said Vo.
"I love what the Castro stands for and I hope my nail salon can be a fun addition," added Vo.