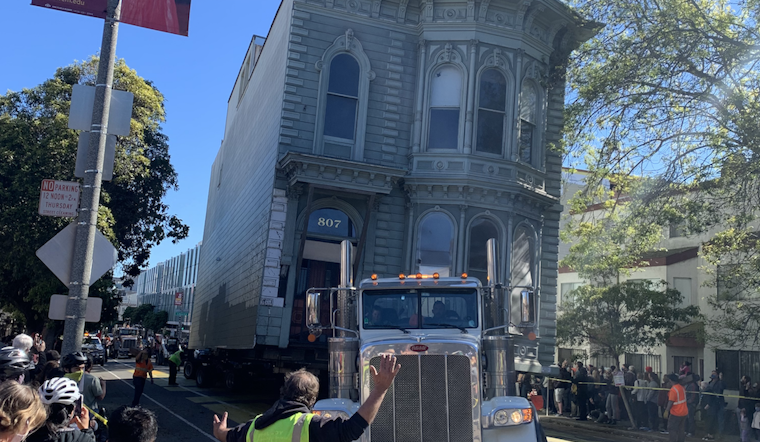 Published on February 22, 2021
Hundreds of San Franciscans gathered to watch the 139-year-old Victorian house move from 807 Franklin St. to its new home at 635 Fulton St. on February 21, 2021. Here's a recap of the day in photos in case you weren't among them.
Although the move formally started at 7 a.m., San Francisco Municipal Transportation Agency staff were at the site near the corner of Franklin and Turk streets by 4 a.m., working to move street lights and traffic lights out of the house's path, setting up detours, and dismantling the overhead Muni lines along McAllister Street.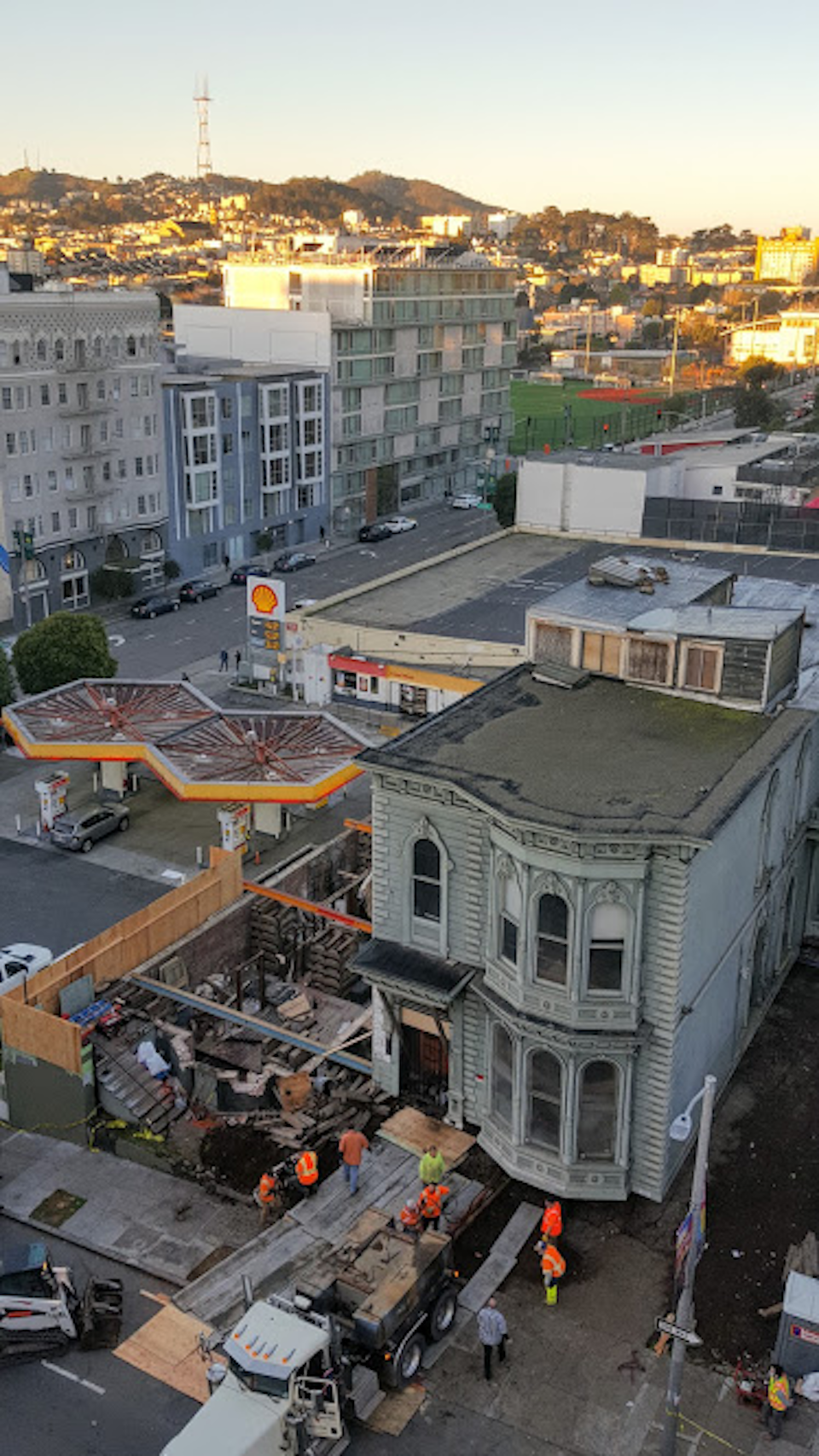 Truck backing in under 807 Franklin shot from above. | Photo: Sebastian Luke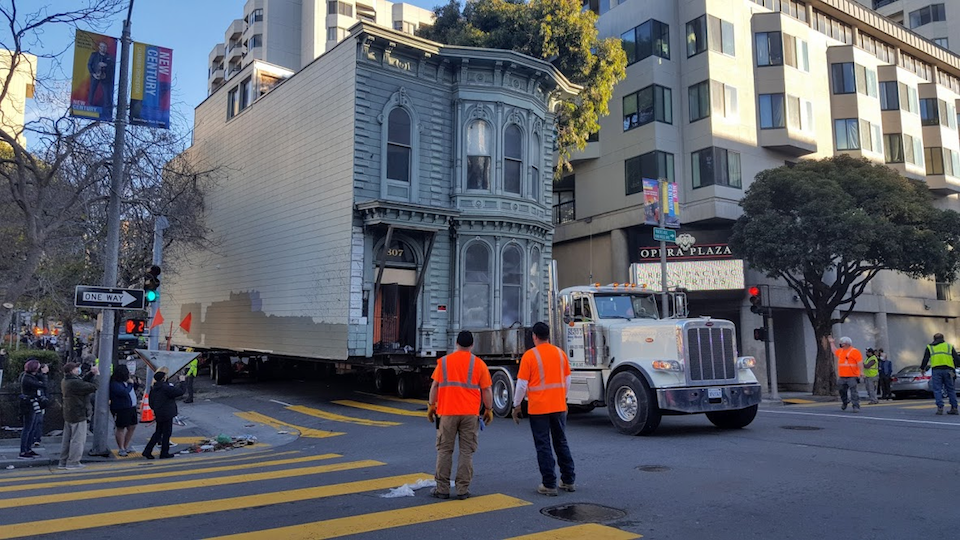 The Englander House passing by Opera Plaza at Frankin and Golden Gate Avenue. | Photo: Sebastian Luke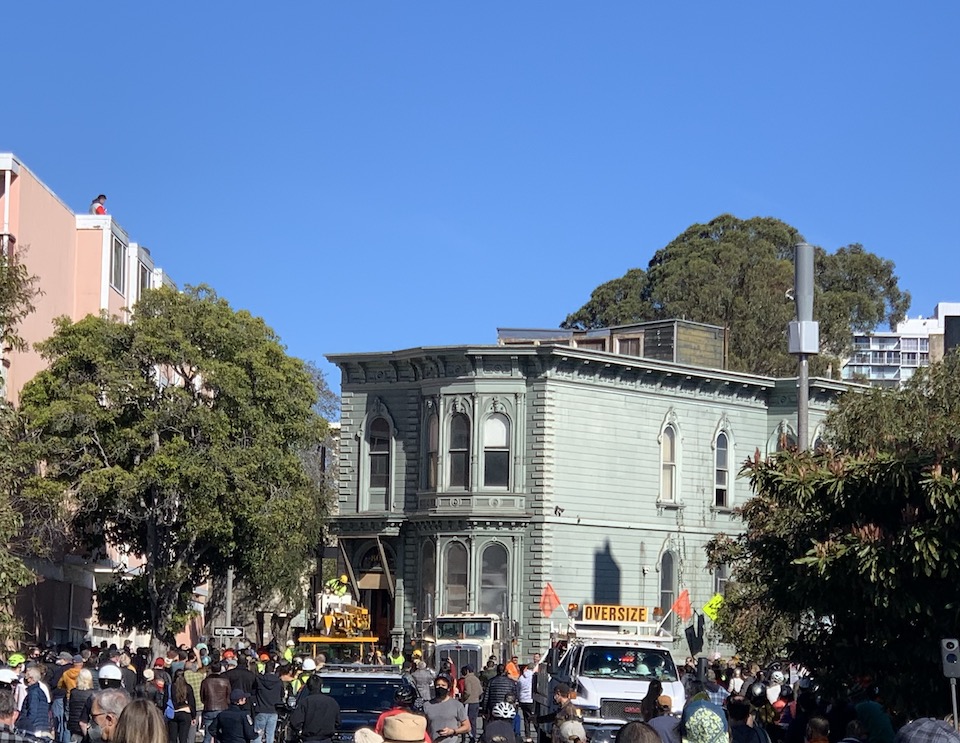 Making the turn from Golden Gate onto Laguna Street.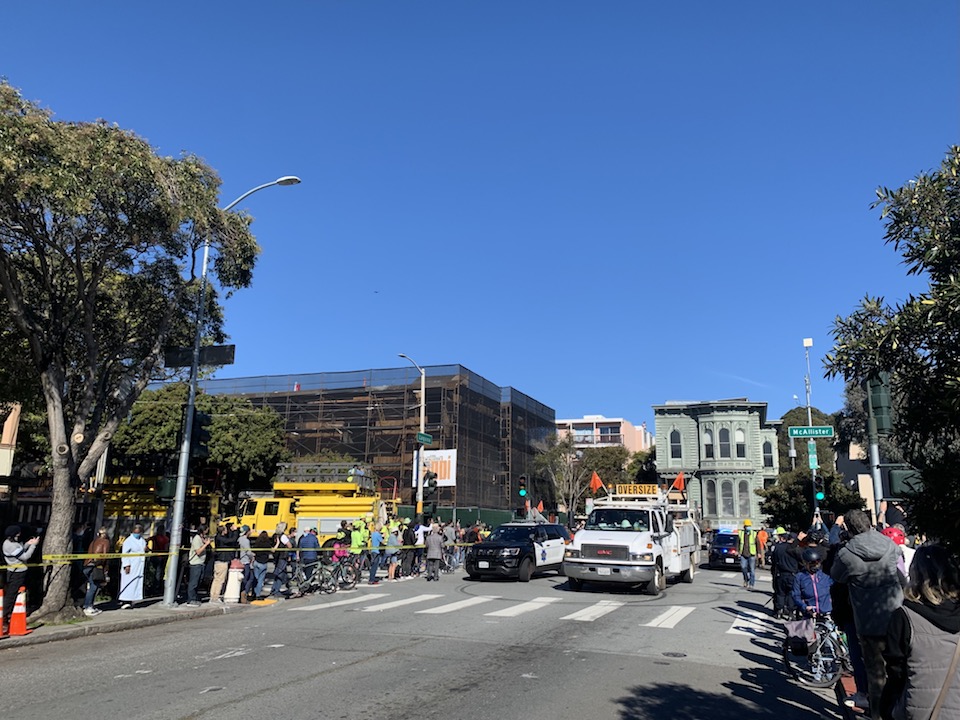 Crossing McAllister on Laguna.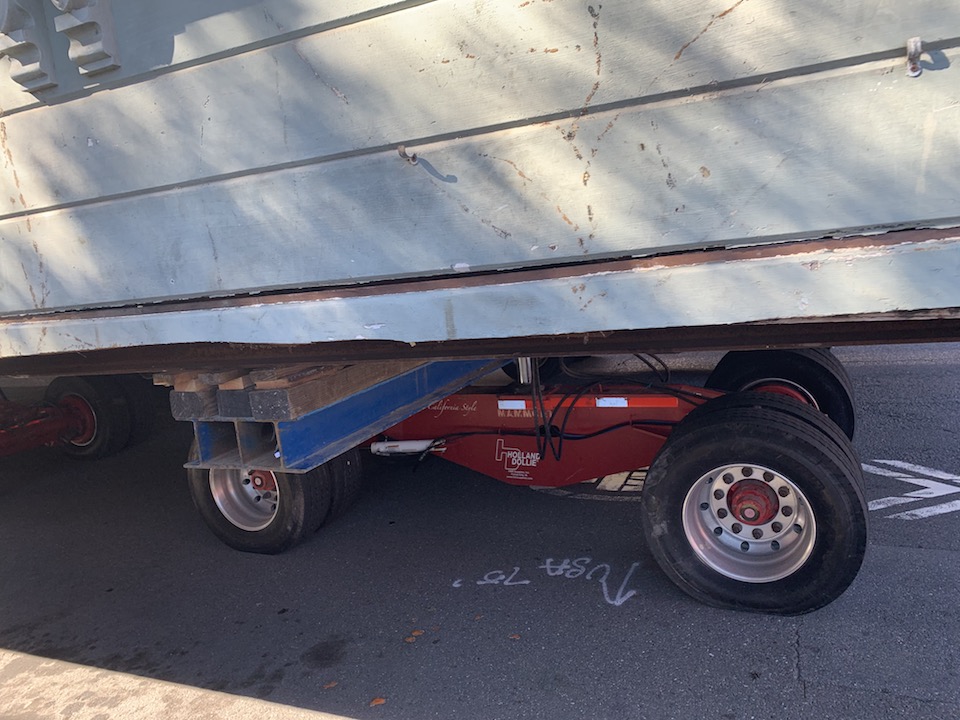 There were 40 tires with hydraulic lifts under the house.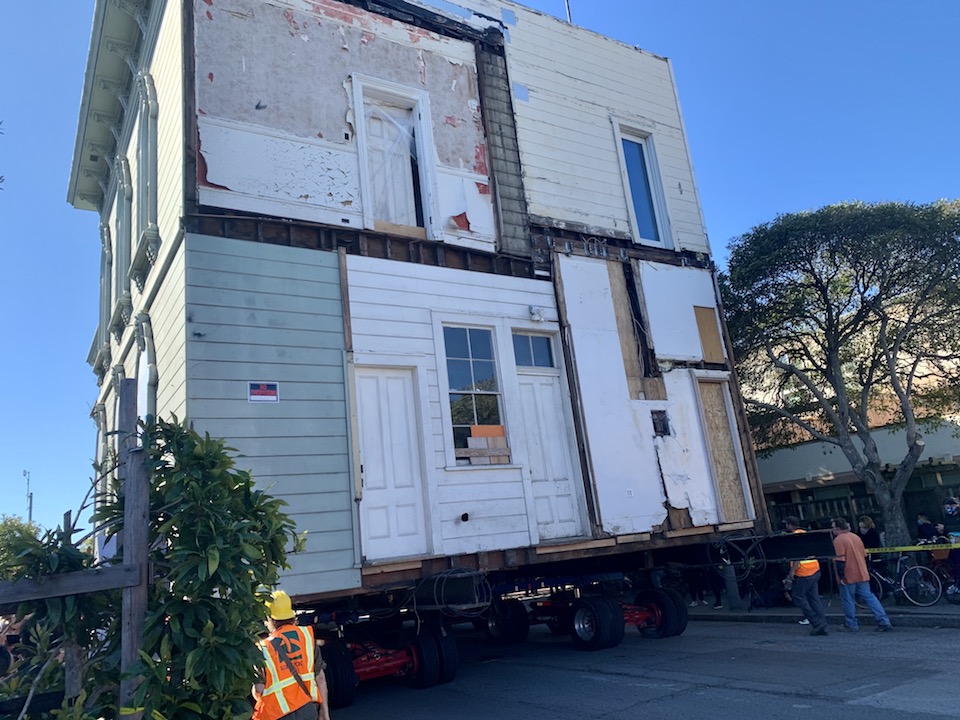 The back of the Englander House shows where non-historic additions, including a garage, were demolished before the move.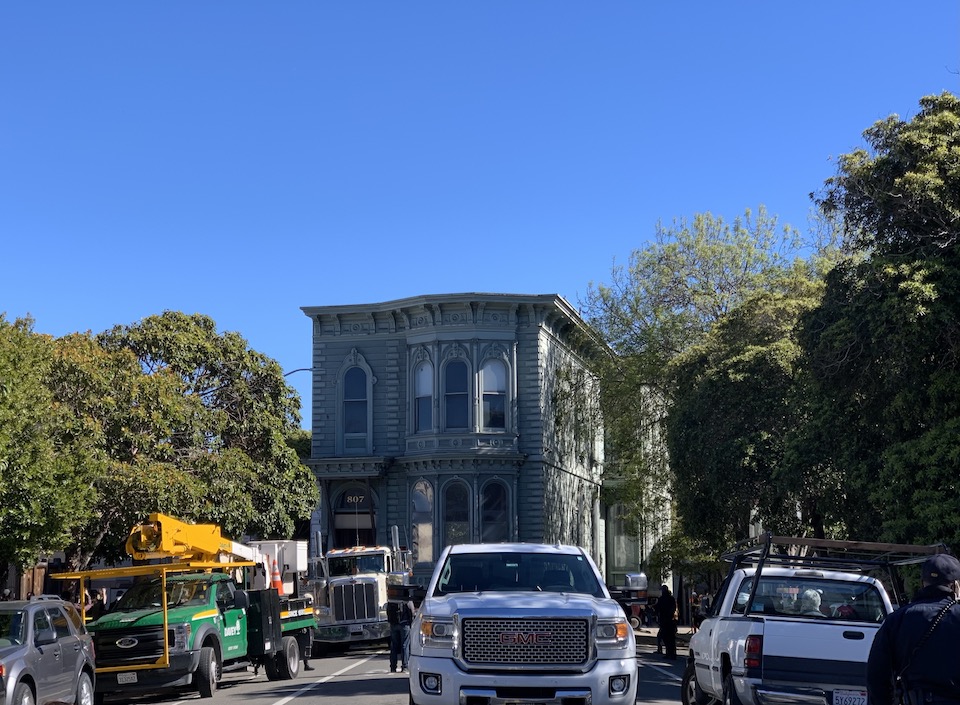 The Englander House arrived at 635 Fulton St. before noon.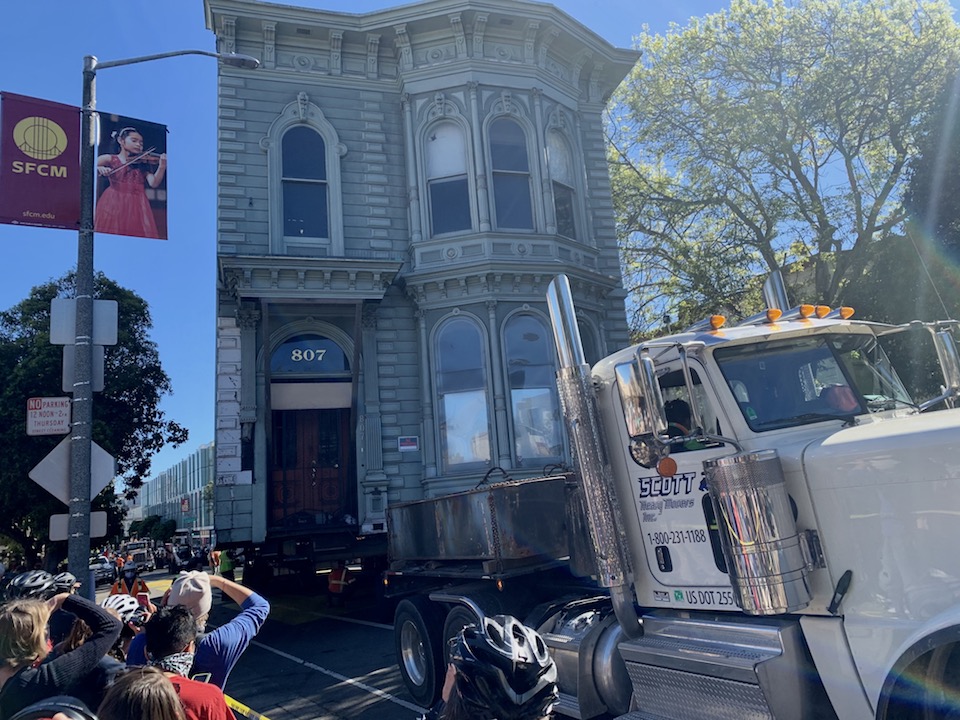 The truck drivers started angling the house into position before removing the house from the hauling truck.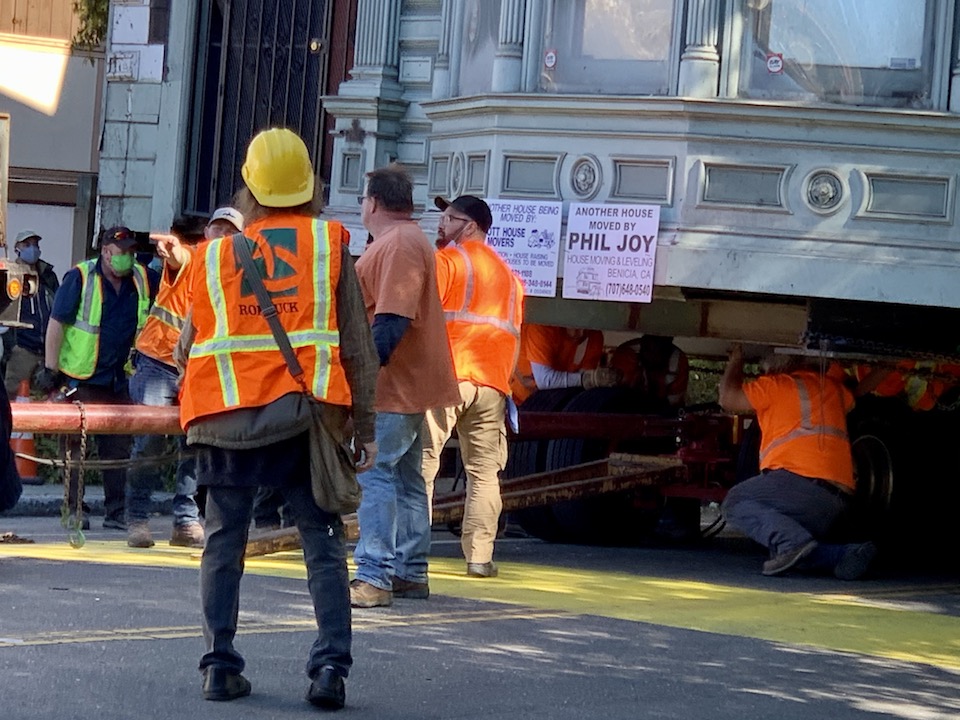 The house was removed from the tires and truck that pulled it through city streets, and transferred to other tires to be pushed and pulled into place at 635 Fulton St.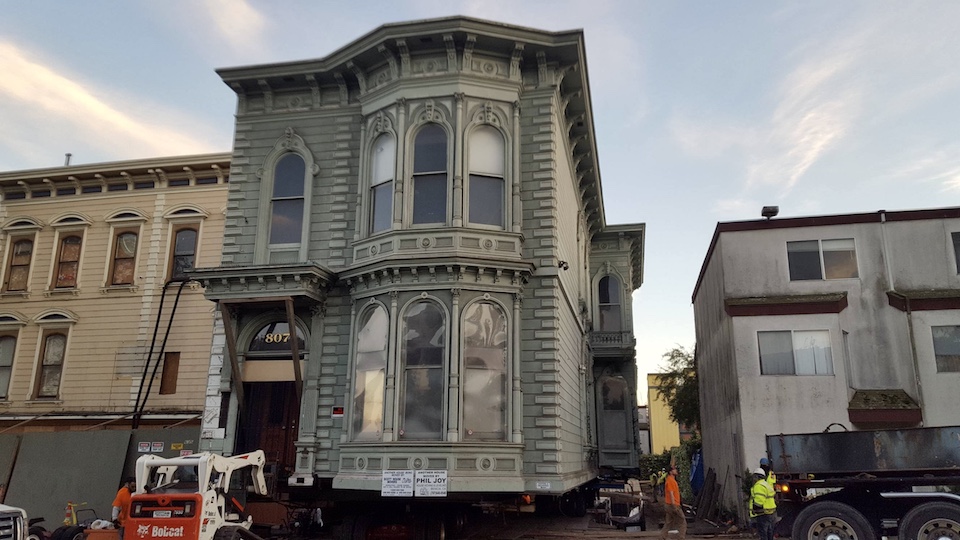 After several hours of careful maneuvering, the Englander House slid onto its new foundation around 5:30 p.m. | Photo: Sebastian Luke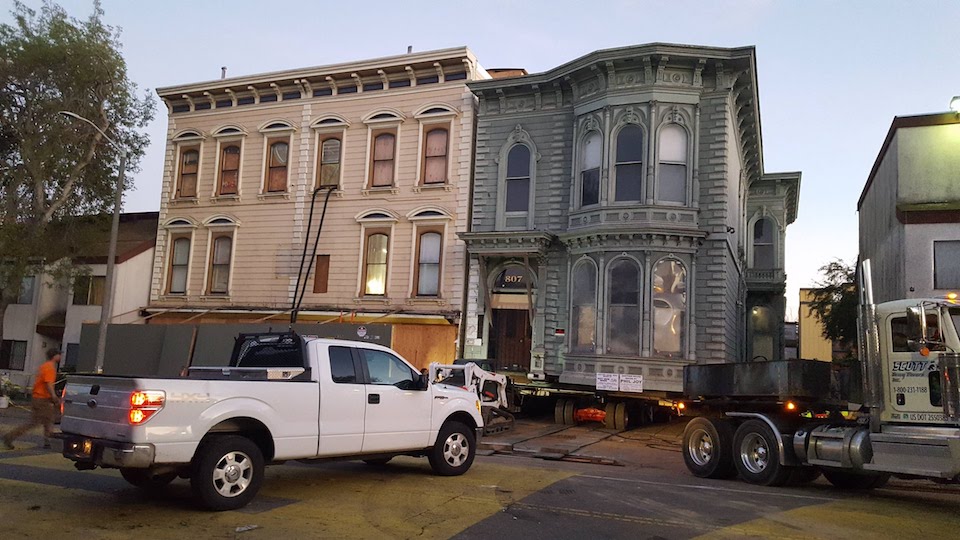 The Victorian and the historic mortuary building next door will be converted into 17 residential units at 635 Fulton. | Photo: Sebastian Luke
The San Francisco Historical Society will be compiling footage from yesterday's move into a new mini-documentary about the house. You can find Part 1 on YouTube.