Friday was technically Chinese New Year, though the cancelled Chinese New Year Parade and Festival would have been next Saturday. Stepping in to fill that void is Paint the Void, a new nonprofit collective that originally put murals on boarded-up storefronts, and has expanded to providing free murals for outdoor dining parklets. Three Chinatown restaurants had their new parklet murals unveiled Friday afternoon in a ceremony that coincided with the lunar New Year celebration.

"Welcome to the Year of the Ox," District 3 supervisor Aaron Peskin said at the debut ceremony. "We've gotten rid of the Year of the Rat. We are going to be strong and resilient in the Year of the Ox."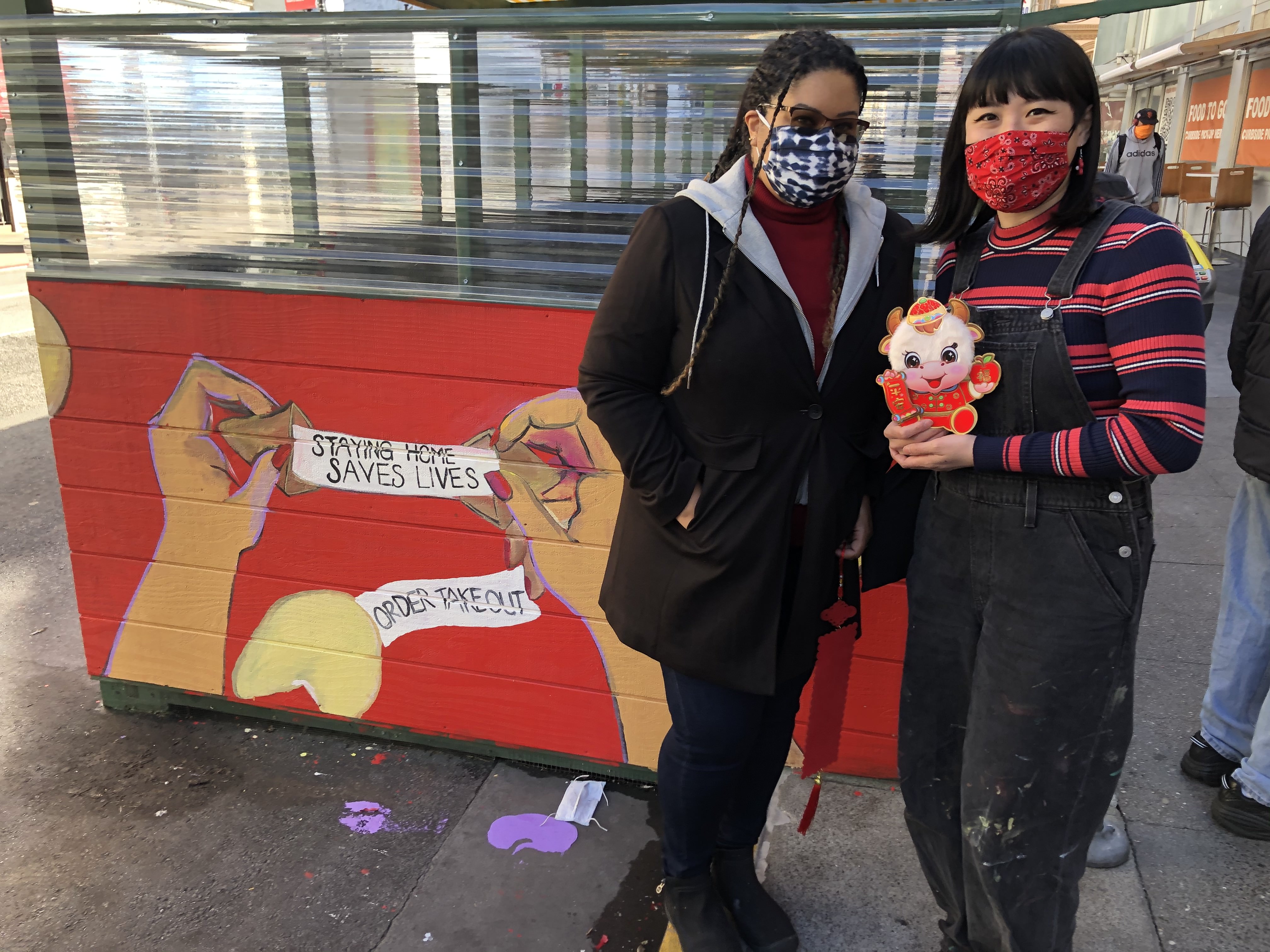 Photo: Joe Kukura/Hoodline
Paint the Void co-founder Inga Bard tells Hoodline their mural project started in April, hoping to create a modest number of COVID-themed murals encouraging public health. "We figured we could probably fundraise money for ten murals. We did that overnight," she says. "Ten murals turned into 20, then 30, then 40. By the end of August we celebrated 100 murals."
With the three new paintings debuted today, Paint the Void now has more than 140 murals citywide.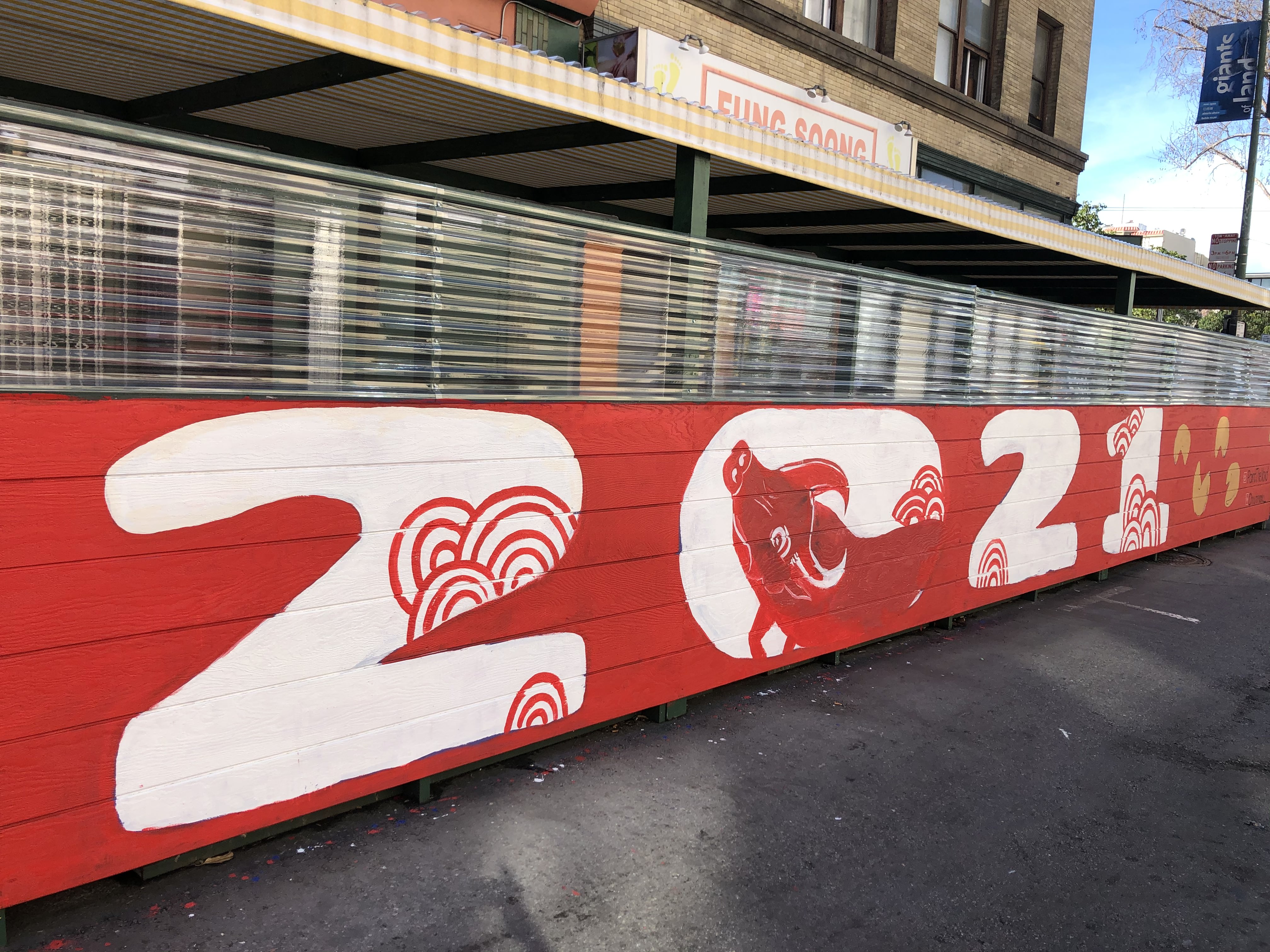 Photo: Joe Kukura/Hoodline
Christina Xu's bright red, Year of the Ox themed mural adorns the parklet at R&G Lounge. "I wanted to create something simple, but also powerful," she said at the ceremony.

Photo: Joe Kukura/Hoodline

Around the block at New Woey Loy Goey Restaurant, the 50-foot long parklet wall has a new mural courtesy graphic designer Val Margolin. "The mural has 9 special and rare koi swimming upstream bringing with them good fortune and prosperity for the business," Margolin says on her Instagram.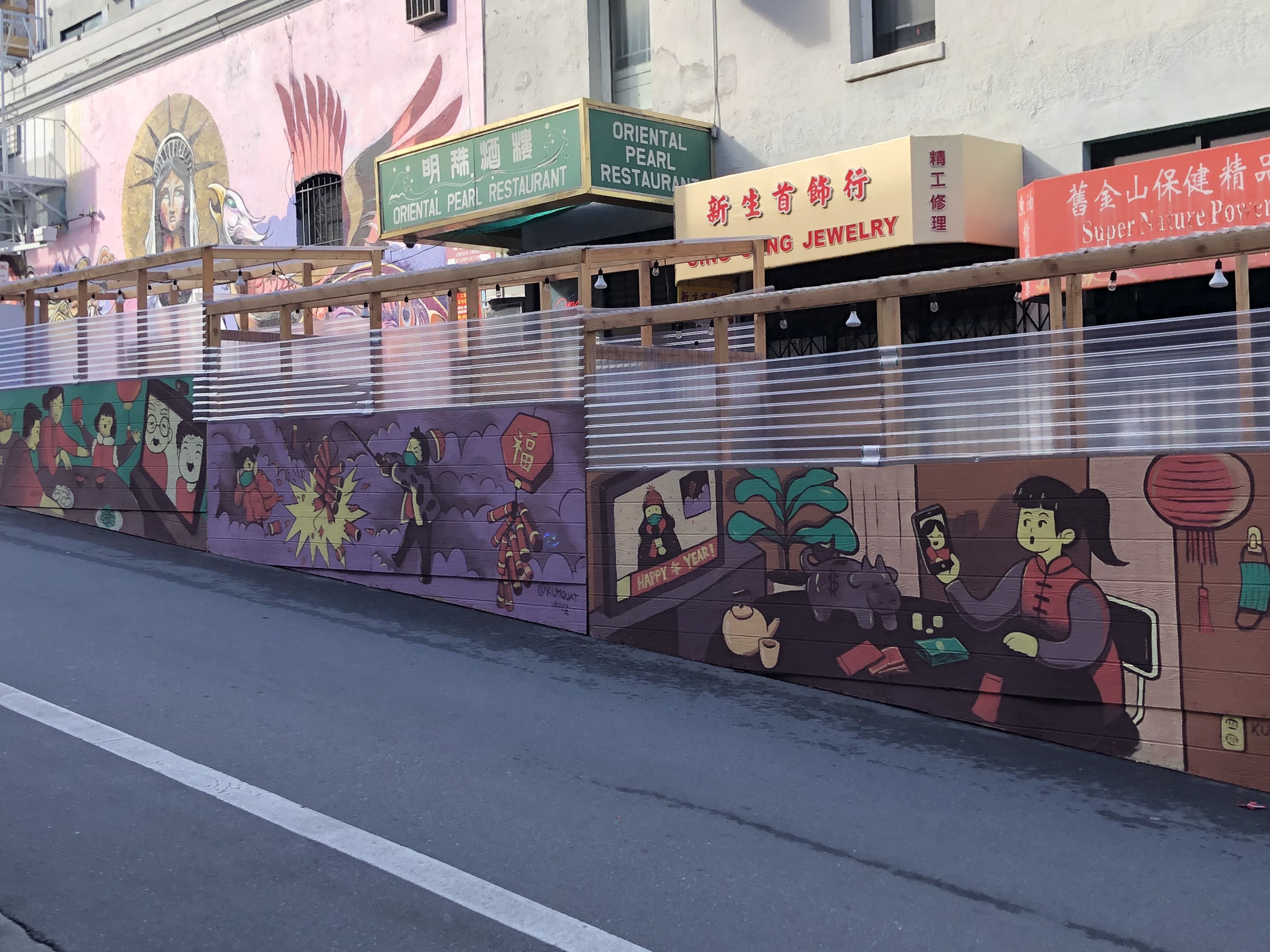 Photo: Joe Kukura/Hoodline
Nearly half a block of Clay Street is lit up with this Oriental Pearl Restaurant mural by Samantha Huang. "I always wanted to do murals. To be able to do one in Chinatown is really wonderful," she said Friday.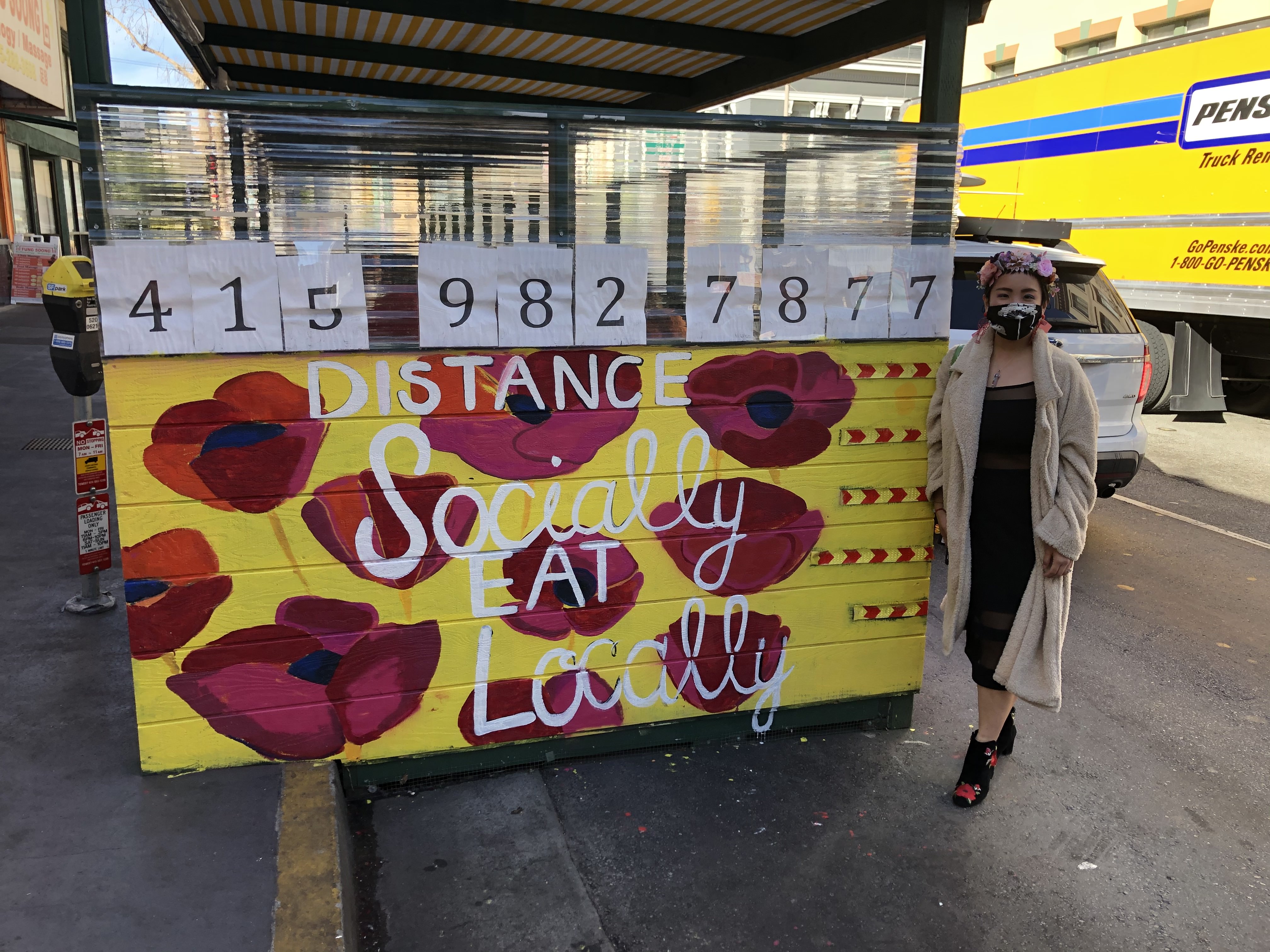 Photo: Joe Kukura/Hoodline
Paint the Void continues as a growing project. You can make a contribution to fund more artists' murals, apply to be an artist for paid mural work, or if you run a business, you can get a free mural through the program.