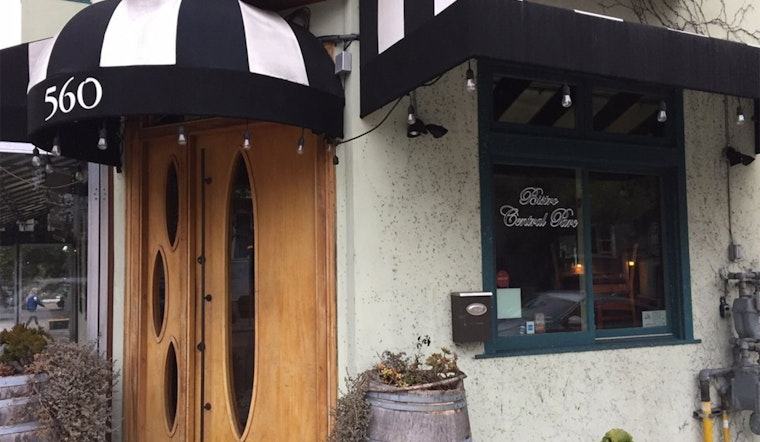 Published on May 10, 2021
Bistro Central Parc, the popular French bistro at 560 Central Avenue in the NoPa neighborhood that closed in December 2019, will be reopening under new ownership but under the same name in June.
The restaurant, first opened by Baker Street Bistro owner Jacques Manuera in 2010, was a well-loved neighborhood staple with a Parisian-inspired menu of bistro classics. The restaurant shuttered several months prior to the coronavirus pandemic, and was followed in death eight months later by Baker Street Bistro. (As Hoodline reported last month, the latter has returned as Côte Ouest Bistro, under the co-ownership of longtime Baker Street server and host, Laurent Monchicourt.)
Now, as the SF Business Times reports, Bistro Central Parc is set to return next month with a similar but not identical menu, and the same name — with new owner Bayram Evsen banking on the return of the loyal clientele that Manuera built for the place in the neighborhood over nine years.
The one significant change: The menu won't be all French bistro fare this time, and will include some Italian dishes as well — for "more flexibility," as Evsen tells the Business Times. Evsen, who grew up in San Carlos, spent years working at his father's Italian restaurant, and this is his first foray into the business on his own.
There's no word on who the chef will be, but Evsen is hoping that the neighborhood will flock back once the doors opens. "People are excited and want to know when it's opening," he tells the Business Times, also noting how foot traffic around NoPa has been a lot livelier than normal in the past year, with so many people working from home. "They always come in and ask questions," he says.
The place is getting a remodel — and likely some outdoor tables — and look for its re-debut sometime in June, if all goes well.