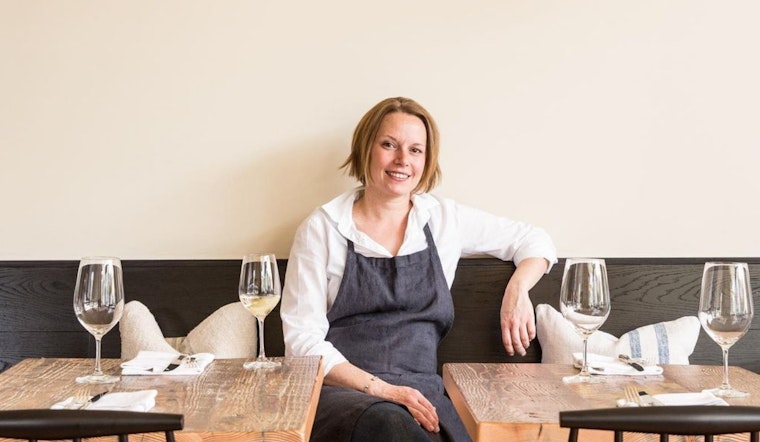 Published on May 04, 2021
It's been a long 14 months of total closure for a pair of acclaimed neighborhood restaurants, Octavia (1701 Octavia St.) and Frances (3870 17th St.), both of which were opened by chef Melissa Perello in the last decade. Perello and her team opted not to try takeout or delivery during the pandemic — and it was something that many fine-dining chefs around the city found worked well for certain dishes, but often did not work for a whole menu in terms of maintaining quality. But now plans are taking shape to reopen both restaurants, with Michelin-starred Octavia actively staffing up to reopen in early June.
As Perello tells Hoodline, the task of reopening both restaurants is daunting after being dark so long, and therefore they're handling things one at a time.
"Since we have been shuttered for over a year, re-opening Frances and Octavia will more or less be like opening two brand new restaurants. And with the staffing challenges that everyone is having, we quite simply do not have the bandwidth to open both at once."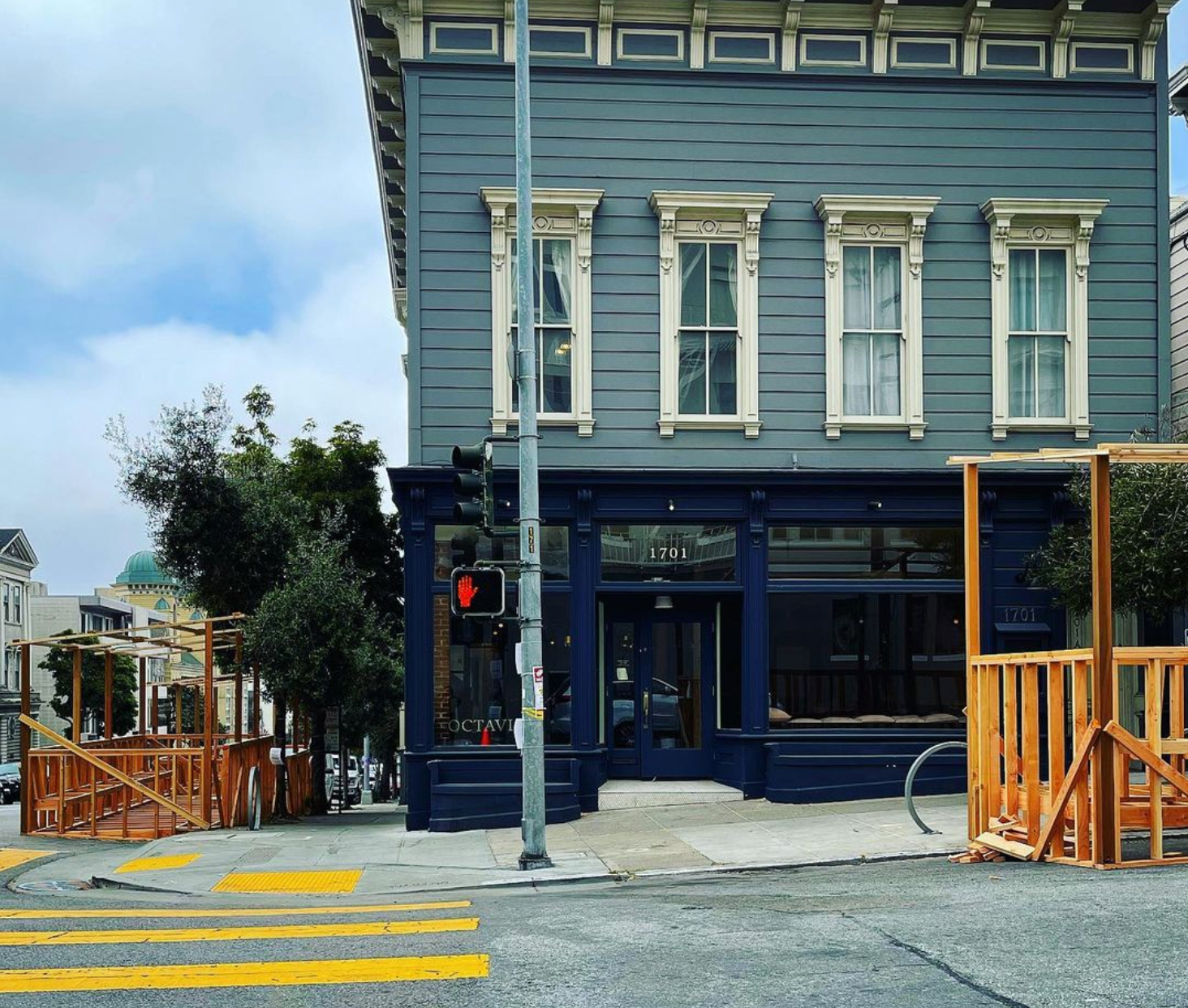 Photo: SF_Octavia/Instagram
Parklet seating is under construction at Octavia on both the Bush and Octavia Street sides of the building, and the restaurant's Instagram account has come alive in recent weeks with hiring calls and more. Also, Perello and the team announced the hiring of a new chef de cuisine, Nico Pena, who previously served as executive chef at Tartine Manufactory, and before that in the kitchen at Quince and Cotogna.
"With influence from mentors like Chef Michael Tusk of Quince, Cotogna, and Verjus, and [Tartine's] Chad Robertson, Nico's pedigree for whole animal cooking, Italian flavors, and celebrating every element of an ingredient make him a perfect fit for our restaurant and a wonderful addition to our team," the announcement said. Also, they said that the addition of Pena will mean "more pasta!"
View this post on Instagram
Over at Frances, Perello explains that a remodel had been set to begin last spring, shortly after the restaurant celebrated its 10-year anniversary with multiple events in January 2020. That remodel is still moving forward in the next couple of months, and a parklet is under construction outside Frances as well, adding more outdoor seating to the already bustling (at least in decent weather) scene in the Castro.
There's no set date for the reopening of Frances, she says, but it may be in August, or "sometime this summer" — but not until she and the team get the reopening of Octavia off the ground and humming along.
Perello was one of a handful of well known SF chefs to expand her restaurant empire to Los Angeles in recent years, with the November 2019 opening of M. Georgina in Downtown LA. Unlike her SF spots, that restaurant did attempt to do takeout fare last year with CSA boxes from its farm partners and set weekly menus sold family-style, as well as some other offerings. But the restaurant temporarily shut down last fall as cases began rising again in Los Angeles and has not yet reopened.
She opened Frances in 2010 to near-immediate acclaim, as well as a Michelin star, and for years thereafter the small Castro-area restaurant was one of the more difficult reservations to get in San Francisco. Octavia followed in Pacific Heights five years later, in April 2015, with similar but slightly fancier cuisine, and it later garnered a Michelin star.
Follow Octavia on Instagram for an update on when reservations will be coming online.