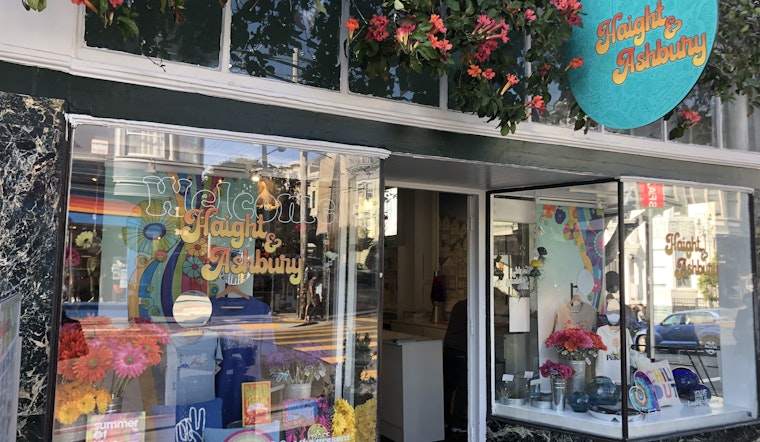 Published on June 18, 2021
There was not a ton of fanfare when Haight Ashbury T-shirts closed in December after 43 years in business at the historically notable street intersection. After all, we had other things on our minds at the time. But there's a new shop in that space, at the base of the Doolan-Larson home at 1500 Haight Street, as the intuitively named Haight & Ashbury opened in late May to serve as a "Welcome Center and Counterculture Museum Shop for the Haight."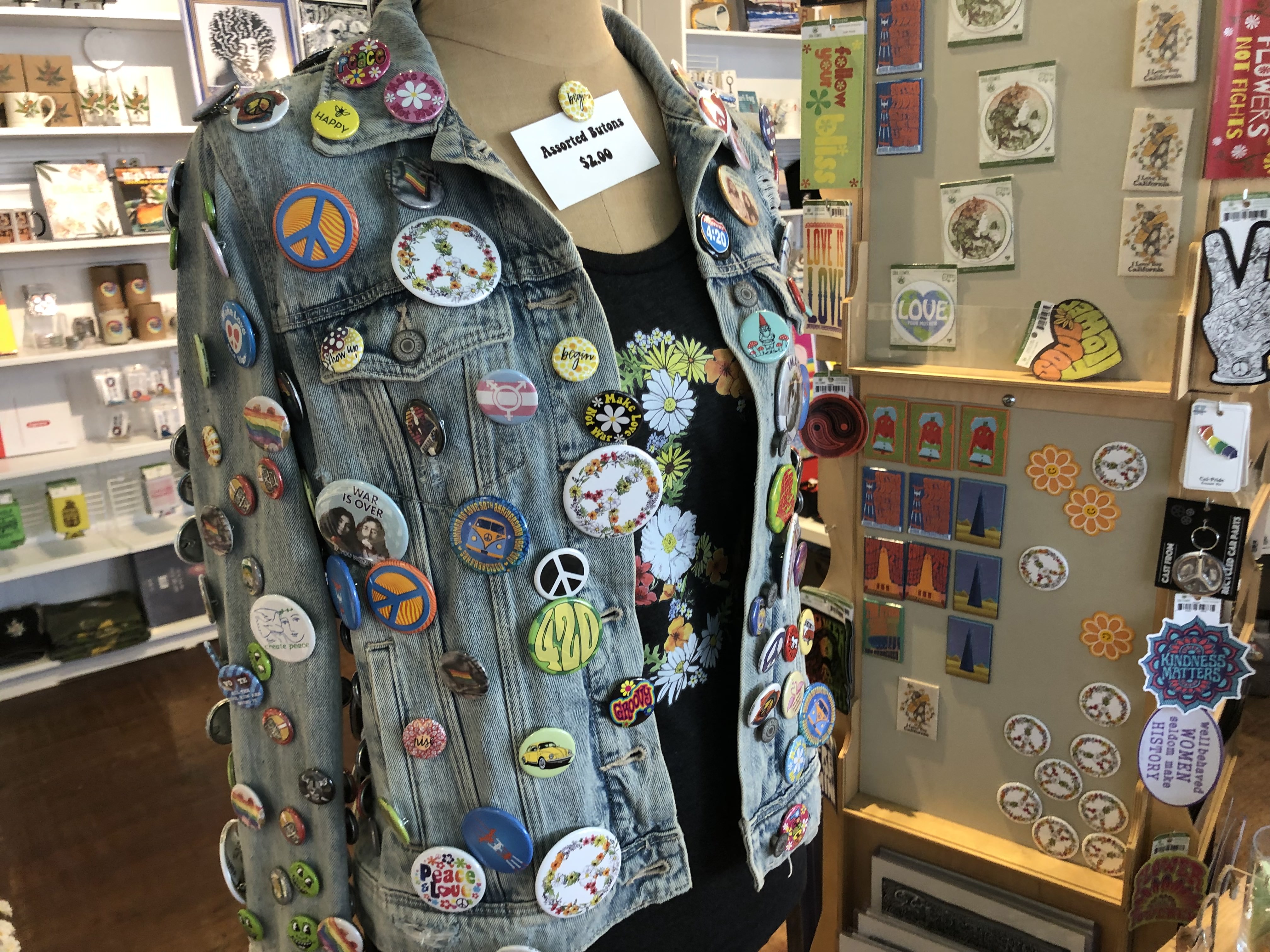 Photo: Joe Kukura/Hoodline
"The corner is so iconic, it's such an important historical place," Haight & Ashbury owner Robert Emmons tells Hoodline. "People from all over the world come to Haight and Ashbury. We really felt we owed it to the neighborhood to make this space beneficial for everybody."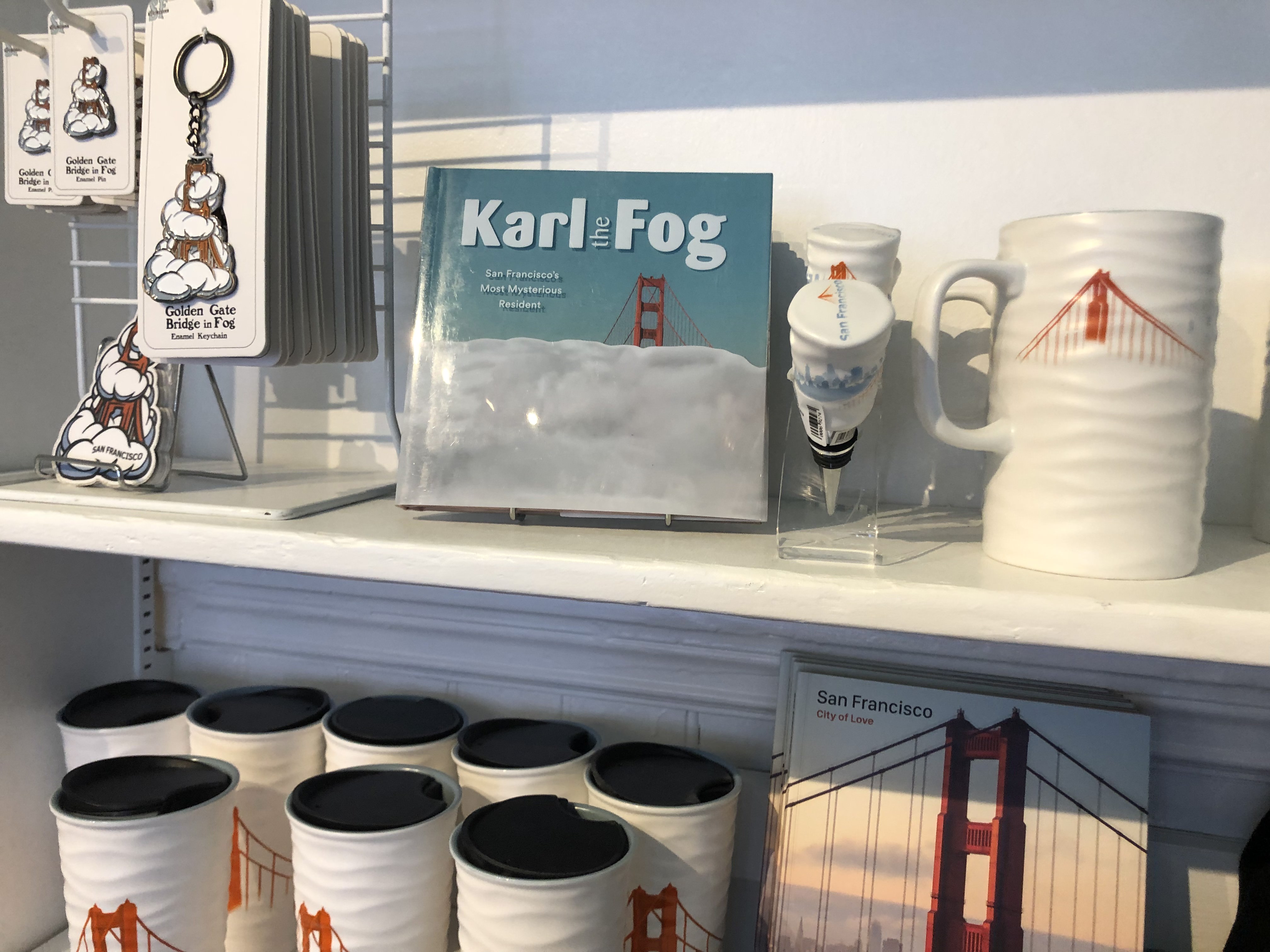 Photo: Joe Kukura/Hoodline
The shop has plenty of Summer of Love-related books and paraphernalia, but it celebrates a lot more than just that storied three-month period in 1967. It's a full historical tribute to the Haight, with mugs and posters commemorating Haight-Ashbury Street Fair, plus t-shirts, retro pins, baby onesies, keychains, and more.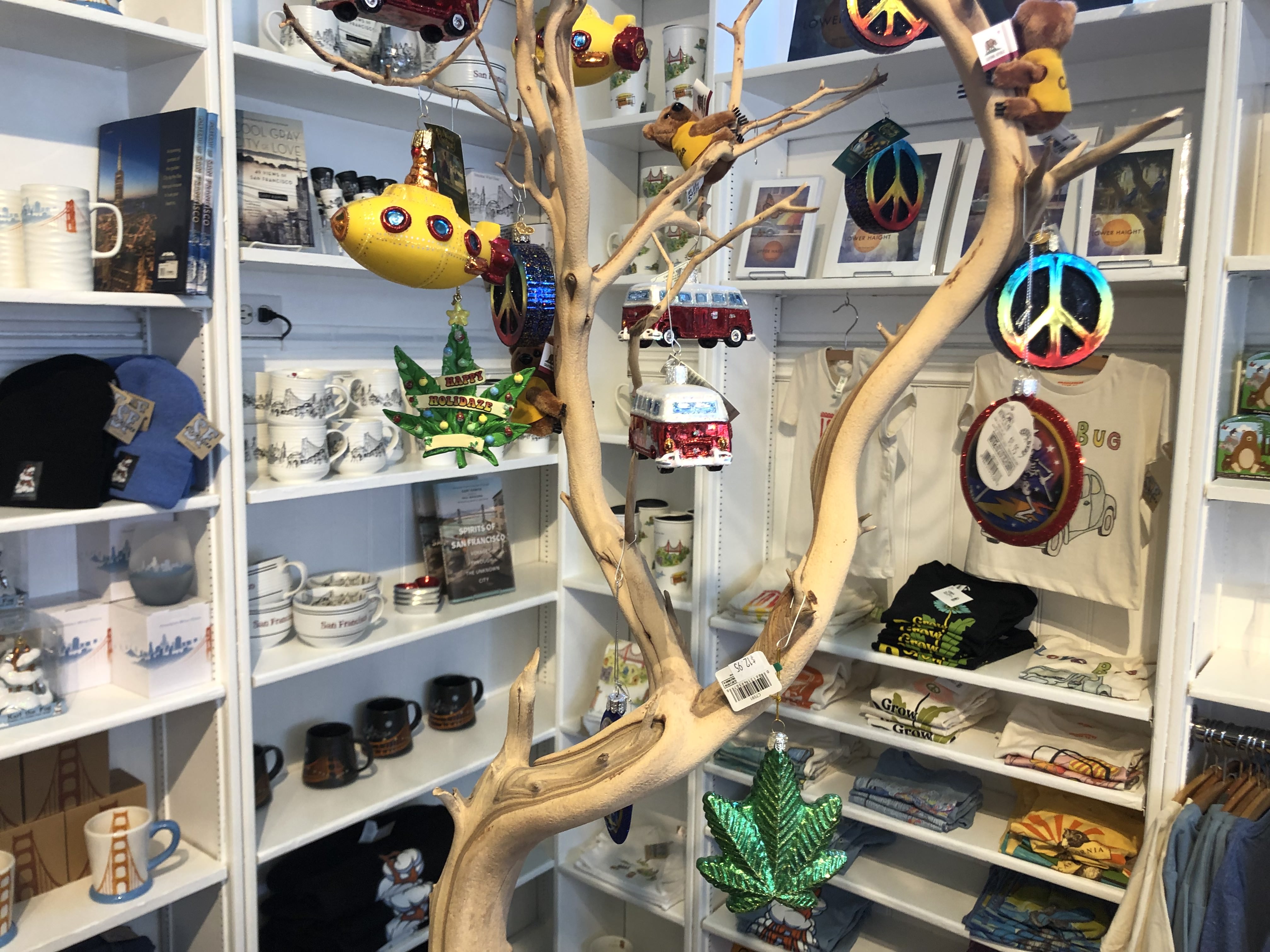 Photo: Joe Kukura/Hoodline

And if you're in the market for marijuana leaf or Grateful Dead dancing bear Christmas tree ornament, Haight & Ashbury is definitely your shop.
Emmons also owns San Francisco Mercantile, another local homage shop which opened in 2016 at Haight and Cole Streets. That shop operated the Welcome Center for last year's mostly aborted Golden Gate Park 150th birthday celebration, which was the inspiration for the Haight & Ashbury storefront.
"We just loved doing the welcome part of it," Emmons says. "That's where we came up with the idea of doing a sort of 'Welcome to the Haight-Ashbury."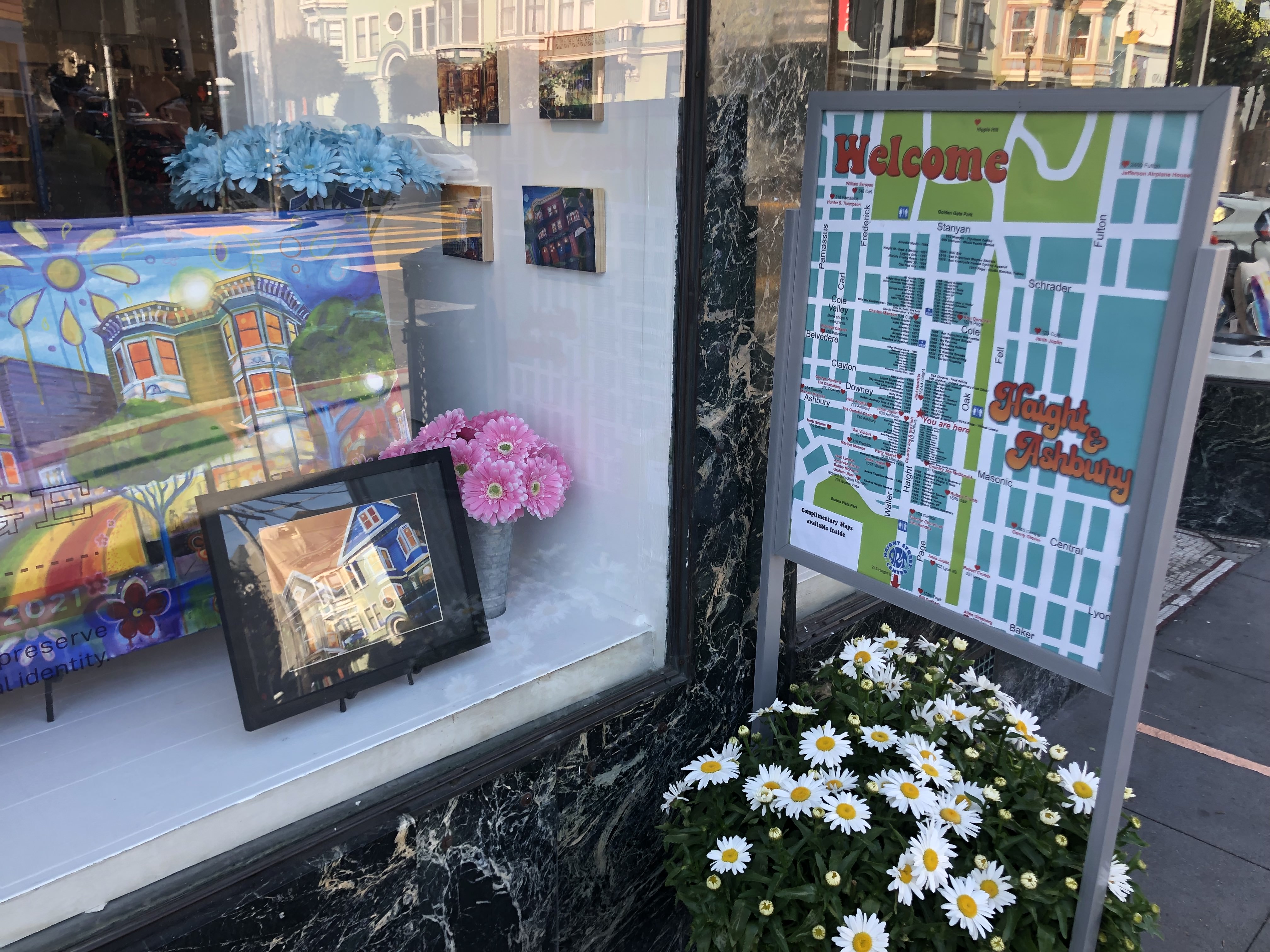 Photo: Joe Kukura/Hoodline
It's no accident that Haight & Ashbury landed at its namesake corner. "The building is owned by San Francisco Heritage," Emmons explains. "They approached a few merchants in the neighborhood that they felt would be a good match.
"My proposal was to try to make it kind of a counterculture museum store for SF Heritage, to make it kind of a visitor center, a welcome center for the neighborhood, and help partner with all of the other merchants to help guide visitors through the neighborhood and direct them to different bars, restaurants, other businesses they might be interested in."
To that end, Haight & Ashbury hands out free neighborhood map guides that lists other neighborhood businesses, plus attractions like the Grateful Dead house and the former homes of luminaries like Hunter S. Thompson, Janis Joplin, Jimi Hendrix, and Sid Vicious, and even the Hells Angels and Charles Manson.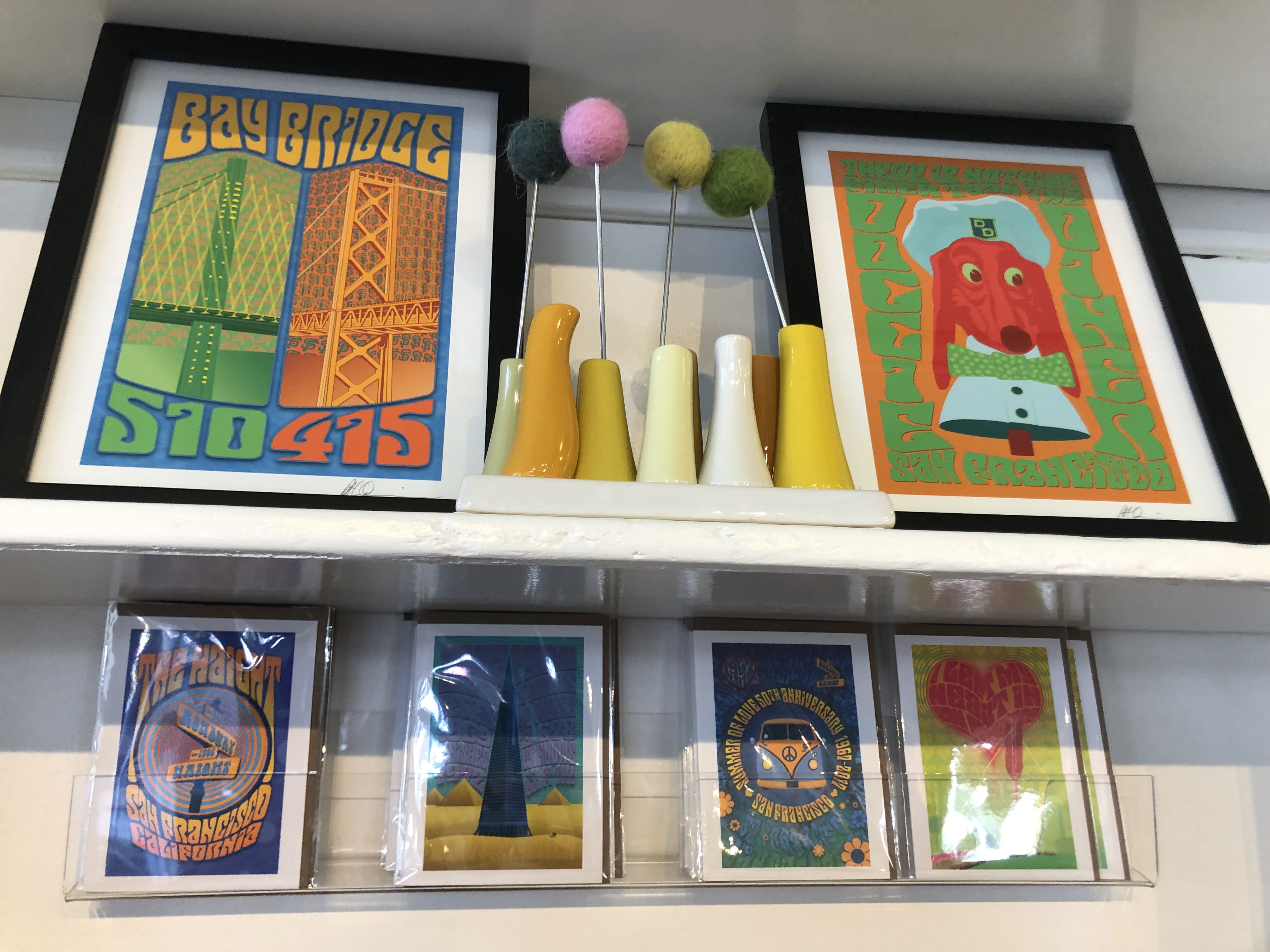 Photo: Joe Kukura/Hoodline
But it's the creations of more than 100 local artists and makers that make the shop stand out. Consider this section devoted to Robert Quinn's Groovy Frisco, which interprets vintage rock n roll posters, but updates them with more contemporary themes like the Doggie Diner heads.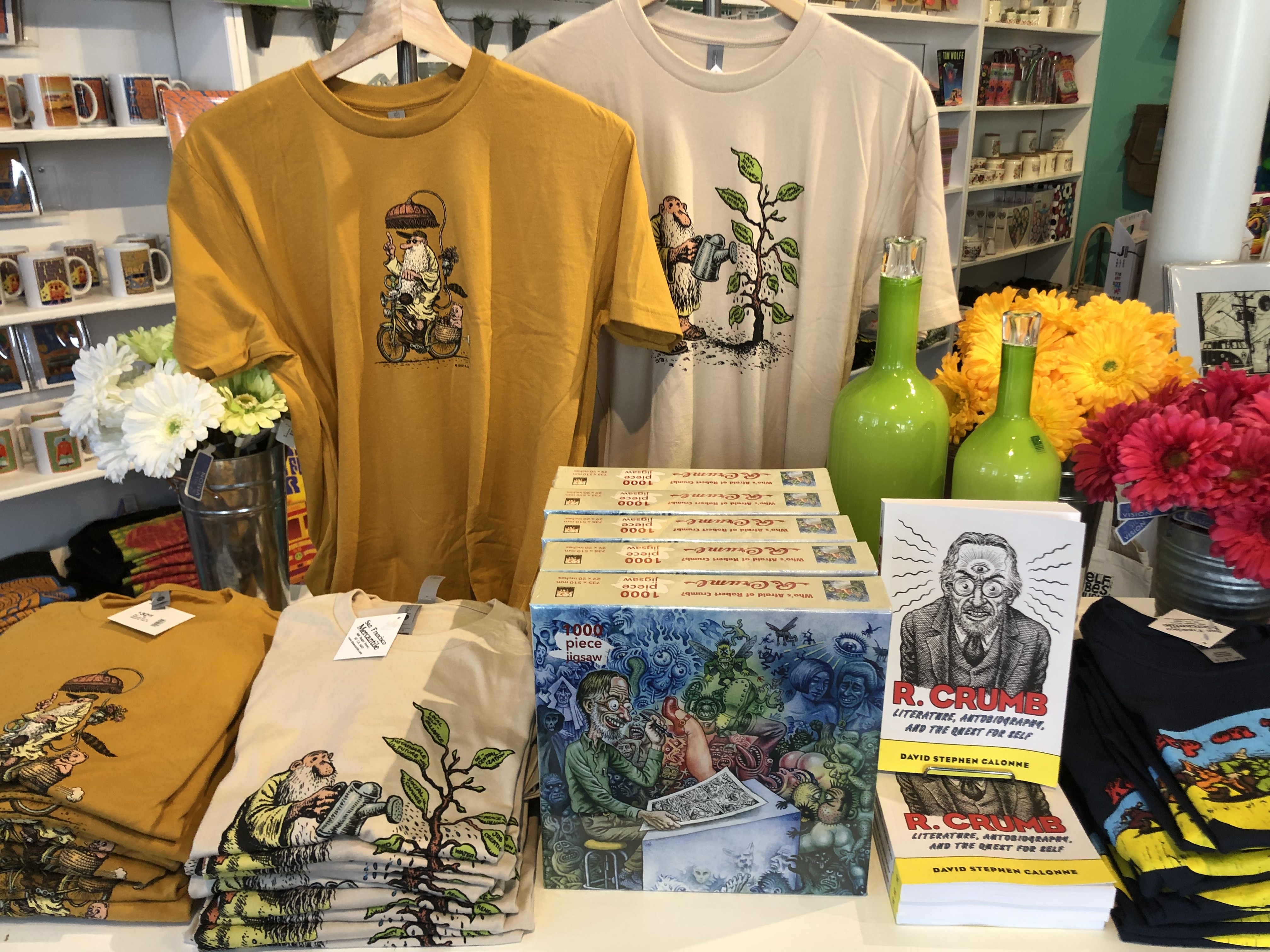 Photo: Joe Kukura/Hoodline
There's even an R. Crumb section! "Nobody else has that, and this is a great tie-back to a local artist," Emmons tells us.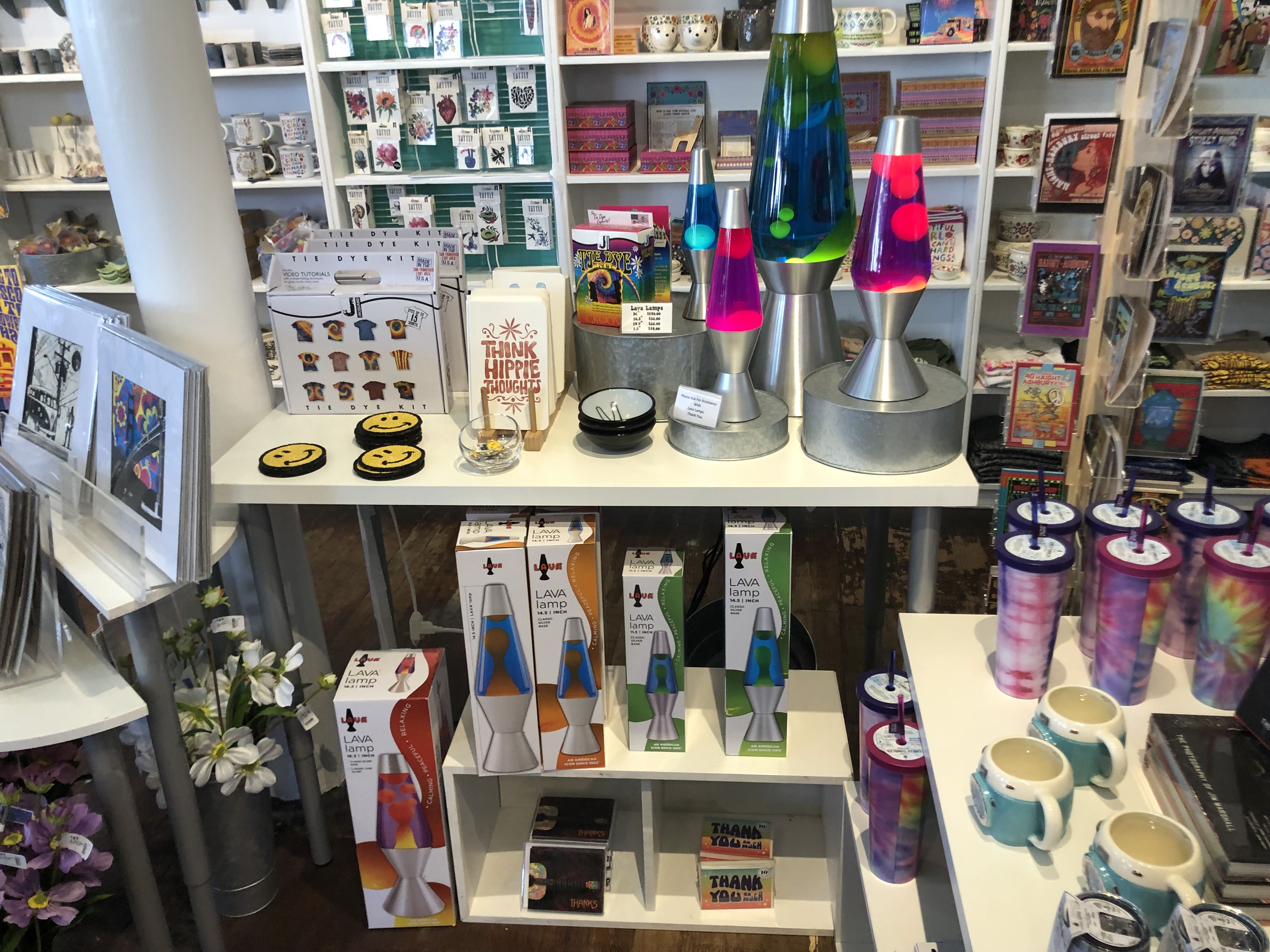 Photo: Joe Kukura/Hoodline
He was surprised by the appeal of the lava lamp selection. "We didn't realize lava lamps would be such a big deal," Emmons says. "We've almost sold out of the lava lamps we brought in. There's more on the way."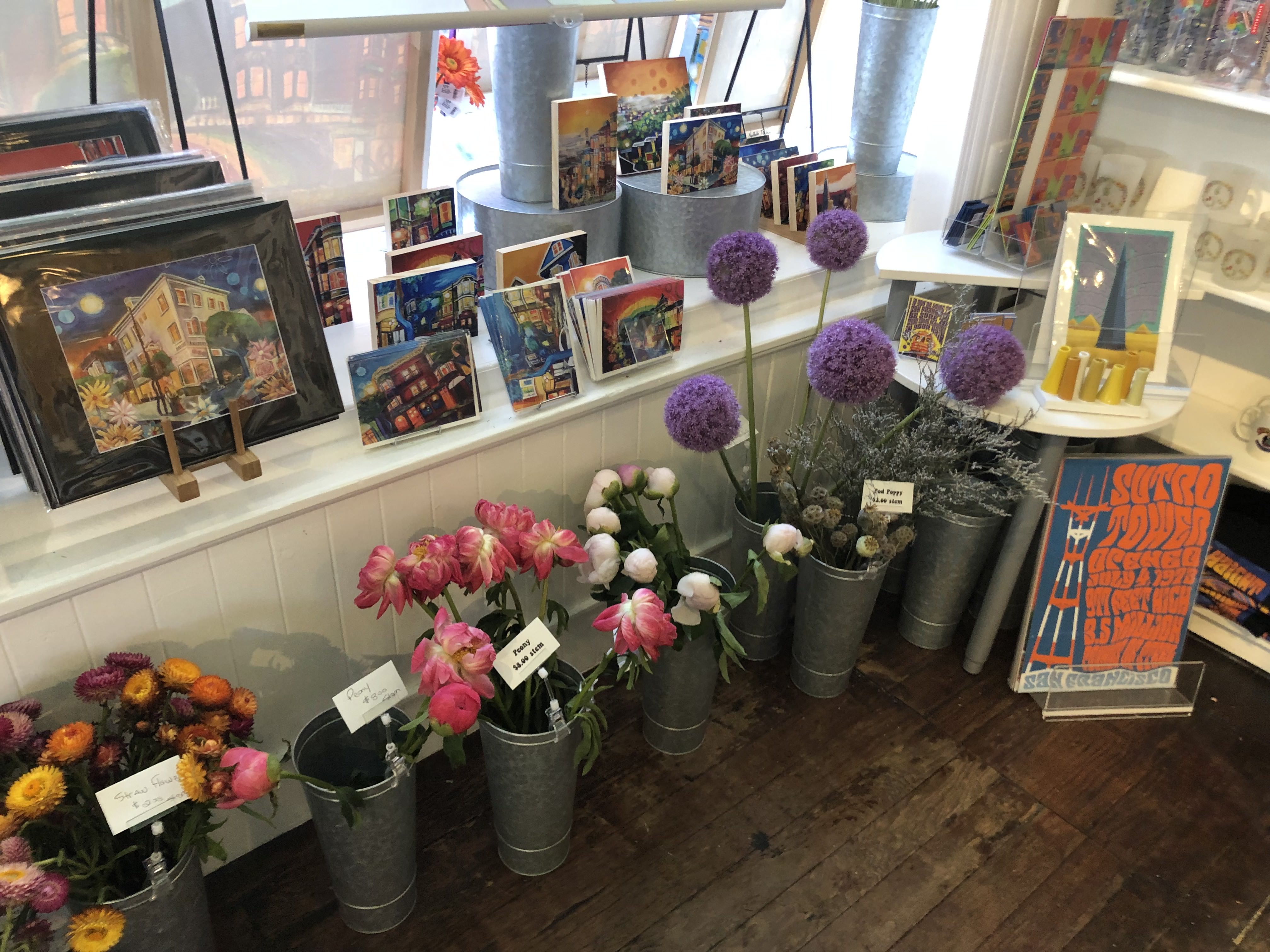 Photo: Joe Kukura/Hoodline
The bouquets of fresh flowers give another nod to the Flower-Power, "Flowers in your hair" ethos. "We don't want it to just be tourist-oriented, we want to bring something that was beneficial to our neighbors," Emmons explains. "There's some flowers in the neighborhood, but not a lot. So our concept was to try to get permits so we can have the full sidewall filled with fresh flowers on the outside of the building. That will create a really beautiful backdrop for people to come take their selfies at Haight-Ashbury."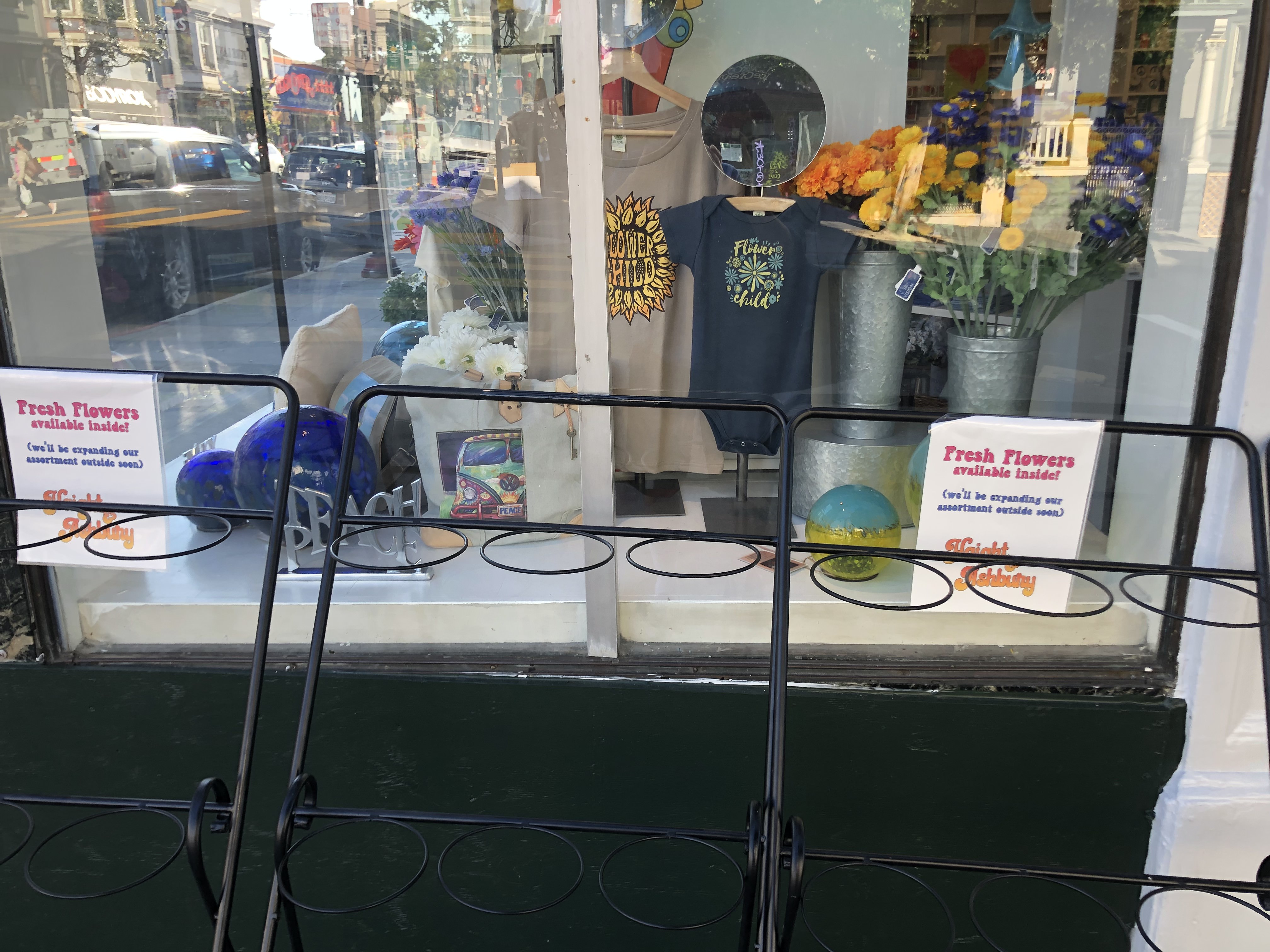 Photo: Joe Kukura/Hoodline
But in San Francisco, even a little flower stand comes with oodles of City Hall red tape. "Our permit, yeah, it's…. We've been working on it for a while," he explains. "It takes a while to get things done."

Haight & Ashbury is at 1500 Haight Street at Ashbury, and is open daily from 11 a.m. - 7 p.m.