The arcade bar concept was bumping before the pandemic, as The Emporium arrived in 2017, Brewcade alanded in the Castro and rebranded as The Detour in 2019, and before those, the China Basin ballpark neighborhood saw Coin-Op Game Room open in 2016. With gameplay a safe concept again in the fully vaccinated era, the former Coin-Op is reopening Friday as the Thriller Social Club (508 Fourth Street), reimagining the arcade bar concept as a Playland-At-The-Beach-inspired boardwalk, but with craft cocktails, an artisan amusement park food menu, and games that span the decades from the 1920s to the modern day.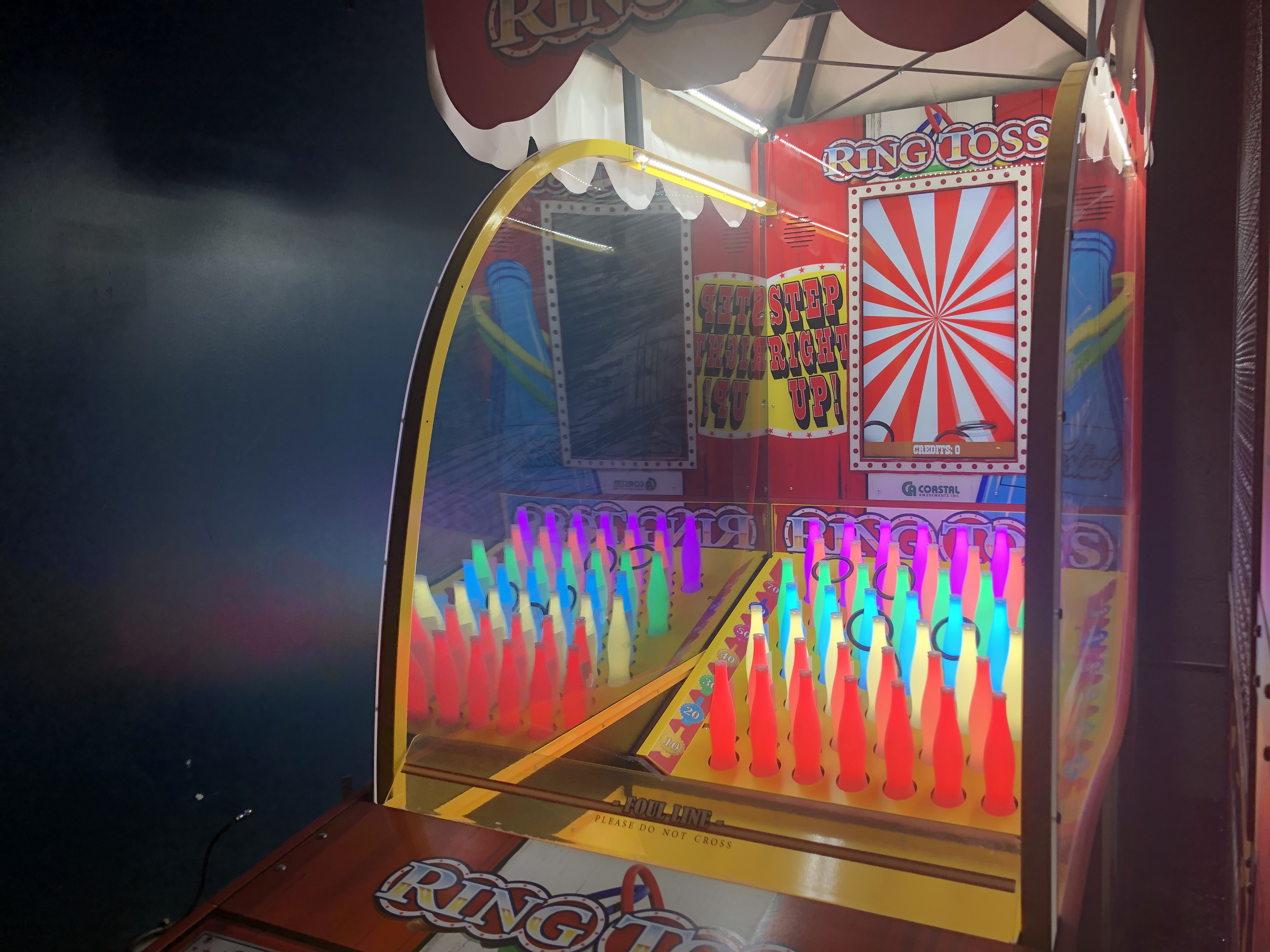 Photo: Joe Kukura/Hoodline
"There's a carnival, boardwalk, midway sort of vibe to this place," Thriller Social Club general manager Carlo Gaabucayan tells Hoodline. "It's a fun way to bring a group together versus watching people play a video game."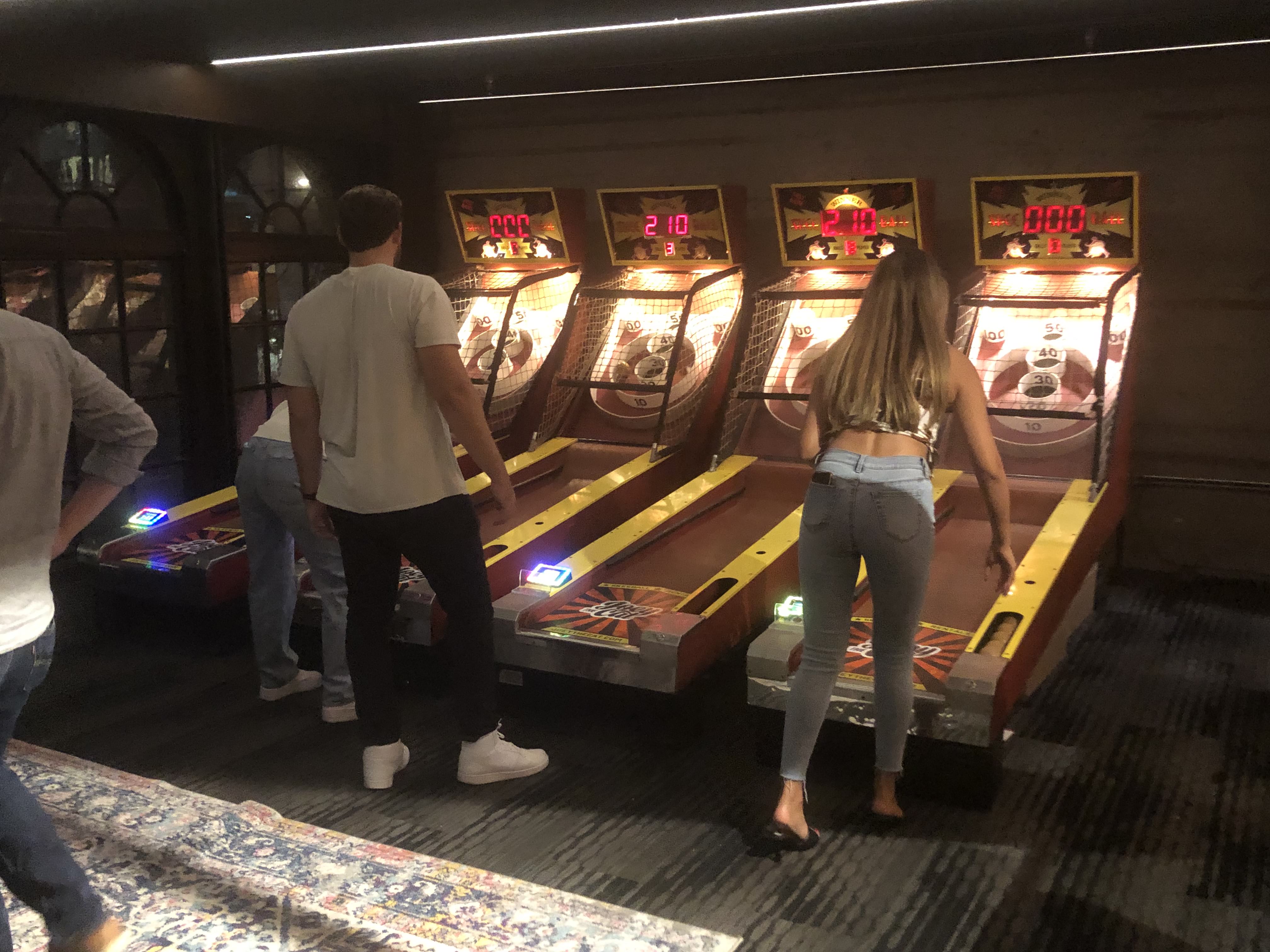 Photo: Joe Kukura/Hoodline

While there are video games at the 10,000-square-foot, two-level, three-bar Thriller Social Club (Donkey Kong, Tron, Centipede, and Galaga, among others), the place is unique for its far more retro carnie boardwalk games. The Skee-ball lanes will bring three-time national Skee-ball champion, "Joey the Cat" Mucha to run the SF Brewskee-Ball there, alongside old-timey games like Ring Toss and Down the Clown (Fortune Teller booths are on the way).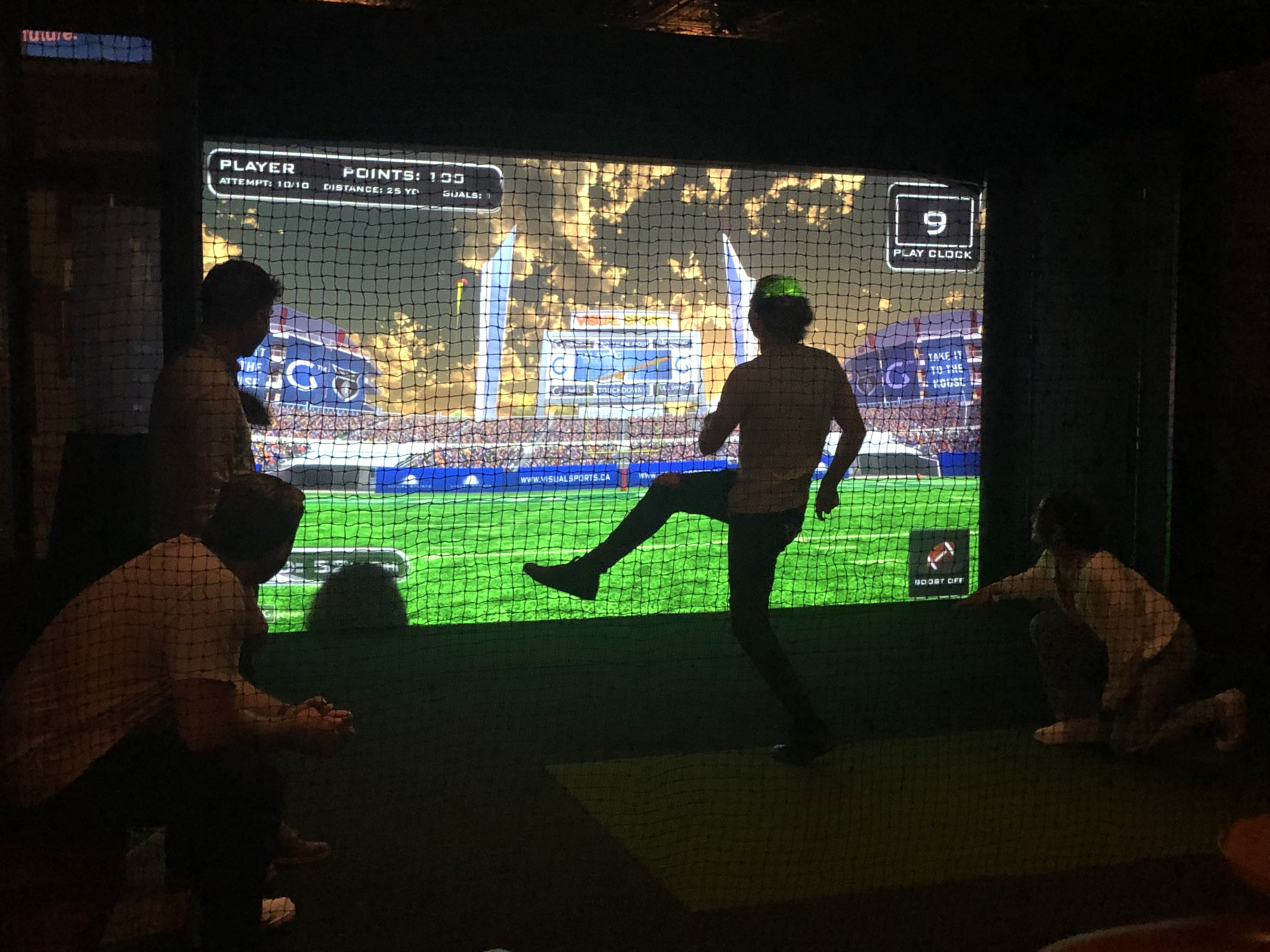 Photo: Joe Kukura/Hoodline
The most modern touch is Thriller's $80,000 golf simulator, which allows you to play many of the top courses in the world; Pebble Beach, Augusta, and Torrey Pines, among others. It allows you to kick field goals in NFL stadiums, soccer goals on famous pitches, and comes with another interactive game called Zombie Dodge Ball.
There are no tokens or quarters. Instead, you buy your game credits through reloadable game cards.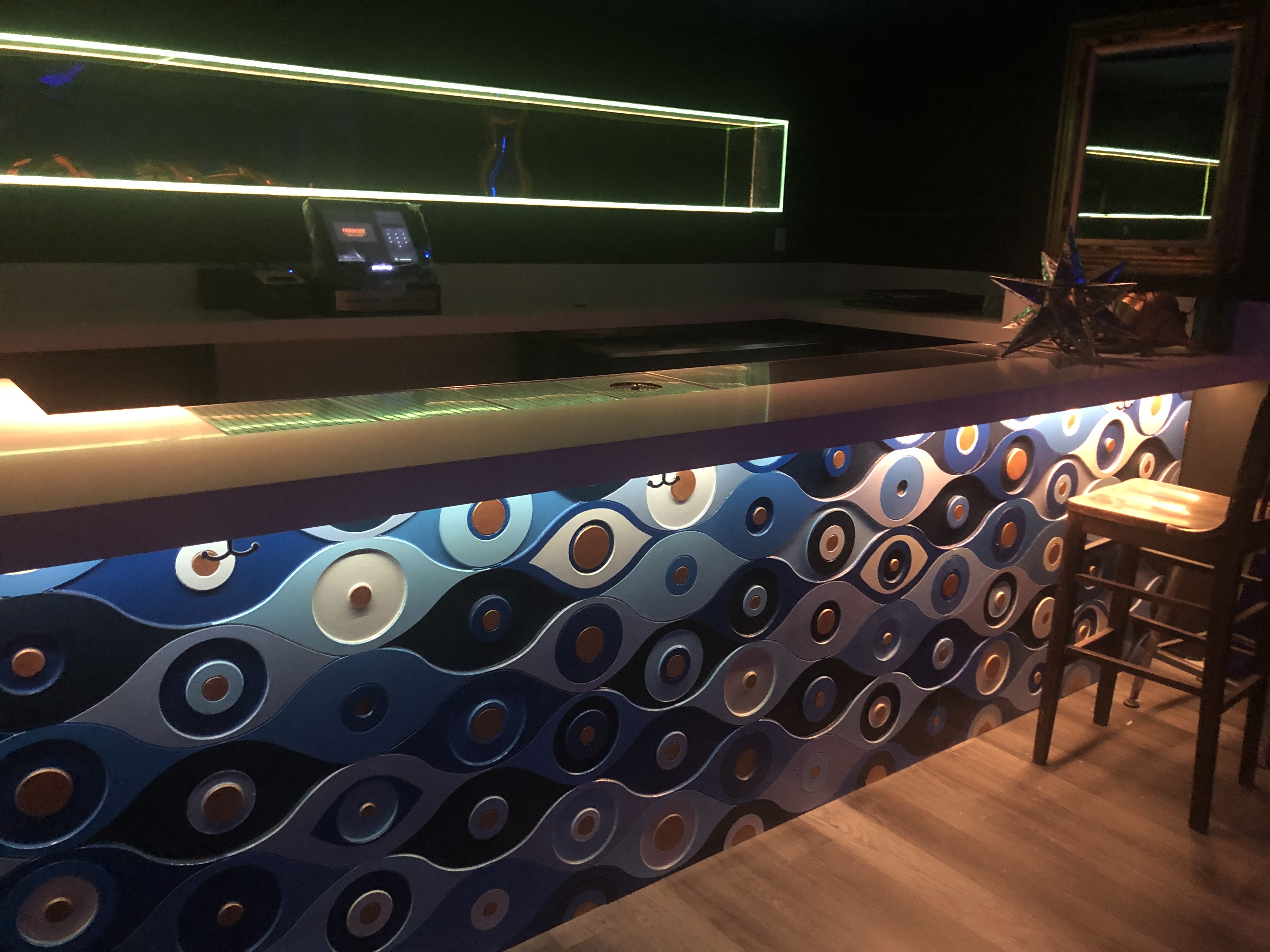 Photo: Joe Kukura/Hoodline

The throwback carnival interiors stand out, with damask, vintage-style wallpapers and tintile ceilings with decorative woodwork. The design comes from Midwayville's Barron Scott Levkoff, with fabrication by Stefanie Mufson of the Parade Guys, whose float work you've seen at pretty much every parade you've ever attended in San Francisco.
And yes, there is hard liquor and an elaborate cocktail menu. "We call it craft and draft," Gaabucayan tells Hoodline. "We have six draft cocktails, and we have five craft cocktails." A few of them are White Claw-inspired, many are concocted by Westwood and Wilder beverage manager Sean Doolan.
The Thriller Social Club menu offers "classic Americana fare such as a smashburger, a 13-inch Thrillerdog, and classic pretzels with cheese dipping sauce." A few other unique items on there include a Peking duck pizza, and a brown butter and bacon lobster roll.

Thriller Social Club is at 508 Fourth Street (at Bryant Street), open Wednesday through Saturday at 4 p.m.