Boutique natural wine shop Bottle Bacchanal is now open in the space formerly occupied by Specs in the City & Cheaters Too at 4126 18th Street (between Castro and Collingwood streets).
Hoodline broke the news of the new wine shop back in May 2021, and Bottle Bacchanal officially opened on January 25.
Along with natural wine, owner Beth Hughes sources small-batch artisanal liquors, craft beers, and ciders with a focus on women, BIPOC, and LGBTQ+ producers.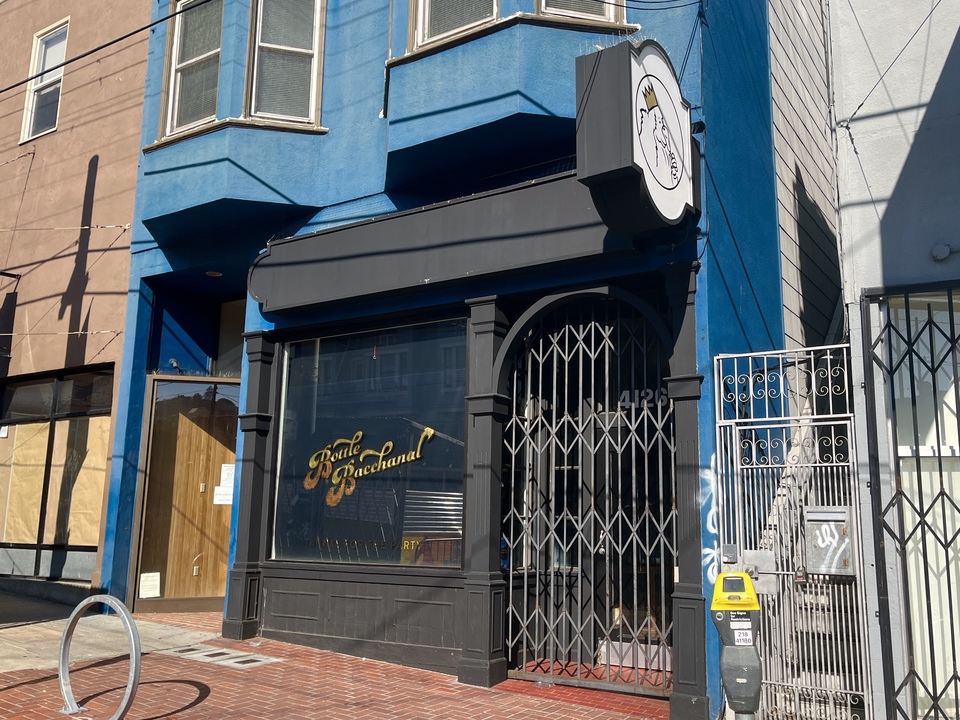 Bottle Bacchanal is now open at 4126 18th St. | Photo: Steven Bracco/Hoodline
Hughes, who's lived in San Francisco for nine years, tells Hoodline she's previously worked as a baker at Tartine and most recently as a pastry chef at Mission District's Blue Plate.
Hughes says she discovered her passion for wine after completing culinary school for baking and pastry, spending several months in the South of France learning everything she could about winemaking.
"I've always been fascinated by the ancient arts, and the simplicity of fermenting natural things to create the necessities of society — like bread and wine — it just blows my mind," says Hughes.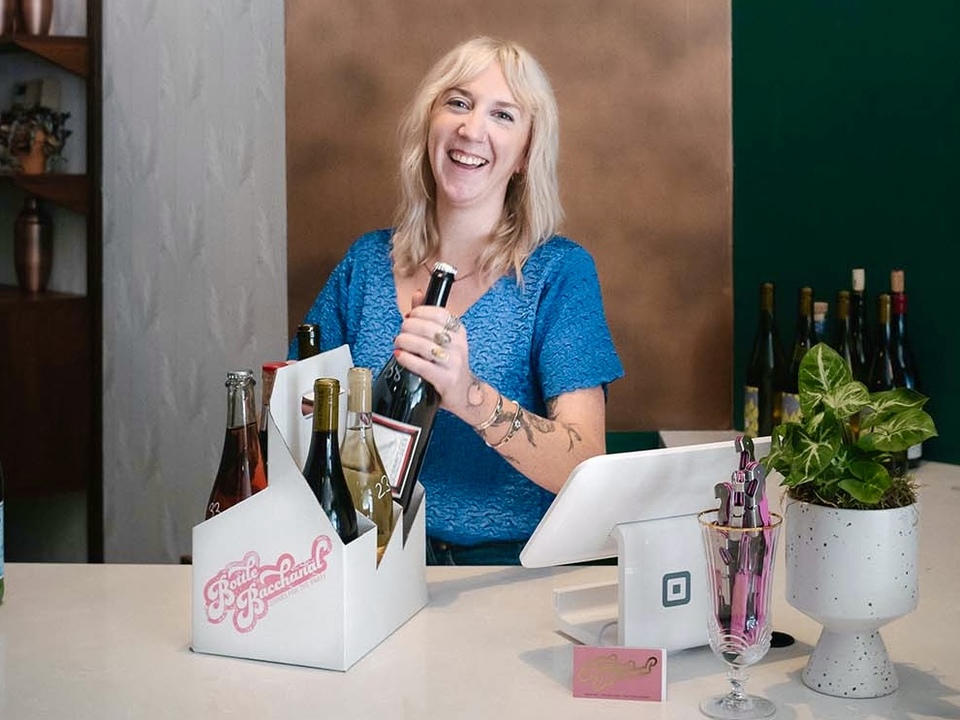 Bottle Bacchanal owner Beth Hughes. | Photo: Doug Avery/Bottle Bacchanal
The shop also carries a collection of vintage glassware, decanters, bar sets, wine and cocktail books, and snacks. Bottle Bacchanal also provides a space for cocktail classes and demos, as well as local artist and maker pop-ups.
Bottle Bacchanal is currently working on getting its online shop up and running. Customers will be able to choose from three monthly subscriptions including Dionysus Wine Club ($50/month for two bottles), the Bacchus Wine Club ($90/month for four bottles), and the "Life of the Party" Cocktail Club ($75/month for a 750ml bottle
of liquor, two accompaniments, and a cocktail recipe card).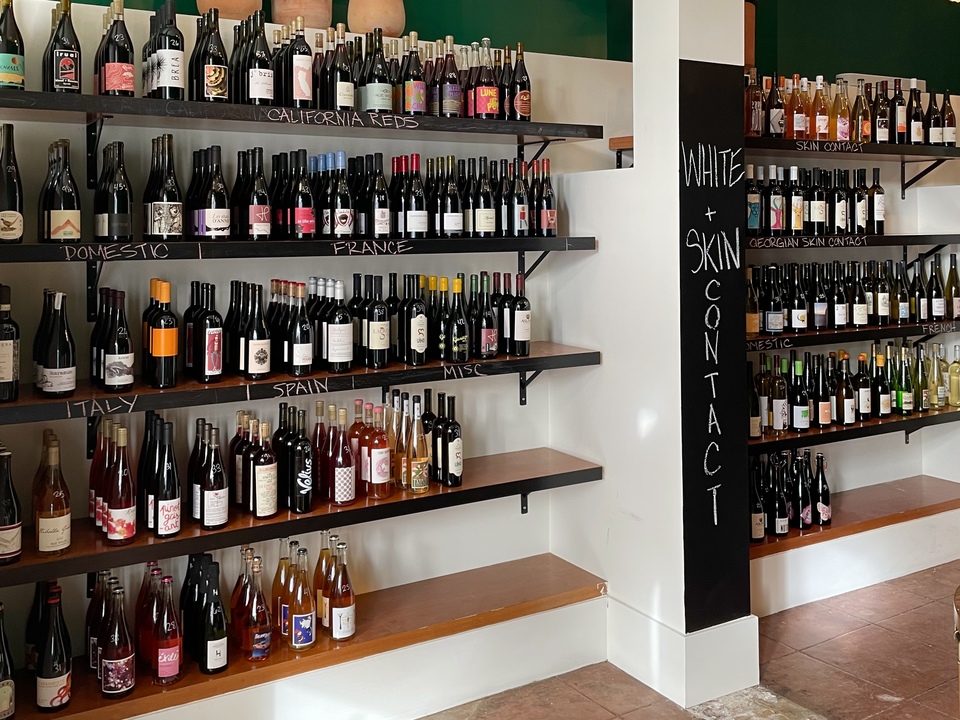 Wine selection inside Bottle Bacchanal. | Photo: Doug Avery/Bottle Bacchanal
Bottle Bacchanal joins a handful of wine shops in the Castro including Blush Wine Bar (464 Castro), Swirl on Castro (572 Castro), Castro Village Wine Company (4121 19th), and Millay (691 14th St.).
While the pandemic has presented many challenges for small businesses, Hughes is looking forward to being a part of what she calls a "renaissance" in San Francisco's wine and spirits retail scene.
"No matter how many things you can do online, cities need storefronts to harbor community," said Hughes. "I'm excited to create a welcoming and approachable space where I can have fun curating a unique selection of products and invite the community to enjoy what we've created here."
---
Bottle Bacchanal is open Tuesday through Sunday from 11 a.m. until 7 p.m.