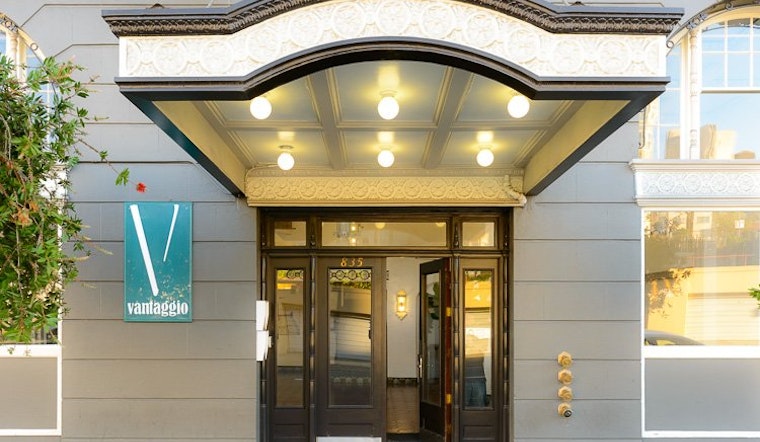 Published on February 02, 2022
Since Mayor London Breed proposed that the city of San Francisco buy four hotels and use them for permanent housing for the formerly homeless in August 2021, that plan has pretty much gone through without a hitch. Just with one major exception. The proposed purchase of Japantown's Kimpton Buchanan hotel generated all manner of blowback from Japantown residents who felt the loss of a tourist hotel would be economically damaging for the neighborhood. The Kimpton Buchanan's owner backed out of the deal in October over the controversy.
The Board of Supervisors voted unanimously to approve the purchase of 835 Turk. 114 new homes for people exiting homelessness, with private bathrooms & wrap around supportive services. I will fight for continued, sustained funding from the state to expand acquisitions like this. pic.twitter.com/4HApRIYE6i

— Matt Haney (@MattHaneySF) February 2, 2022
Undaunted, the city identified a replacement hotel less than a mile away. The purchase of the Vantaggio Suites (formerly the Gotham Hotel) at 835 Turk Street was proposed in December, and the Board of Supervisors approved it Tuesday. The purchase price is listed at $25.7 million, though the Chronicle reports the city will "spend about $34.8 million" on it, with the additional "$9.1 million for immediate repairs needed to the hotel."
Breaking: BOS just unanimously voted to acquire 835 Turk Street — 114 units — for permanent supporting housing in D5! I called for this last year & appreciate the collaboration w/ the Mayor's Office, Dept of Homelessness & Supportive Housing, and community to make this happen.

— Dean Preston (@DeanPreston) February 1, 2022
"This type of acquisition is absolutely essential and we are thrilled to see it come to fruition," the district's supervisor Dean Preston said in a statement Tuesday, calling it "an excellent building for permanent supportive housing that will help people move from homelessness to housing with the services they need."
Vantaggio Suites has fewer units (114) than the Kimpton Buchanan (131). So it's a downgrade in that respect, but while it is currently an SRO, the units do have private bathrooms.
The city will use funds from the 2018 Prop. C "homeless tax", plus state and federal funding, to finance the purchase. The other three hotel purchases are already finalized. The Crocker-Amazon's Mission Inn was purchased in October. A week later, the supes approved buying SoMa's Panoramic and the Eula Hotel at 16th and Mission Streets, though the Panoramic's conversion had generated neighborhood pushback.