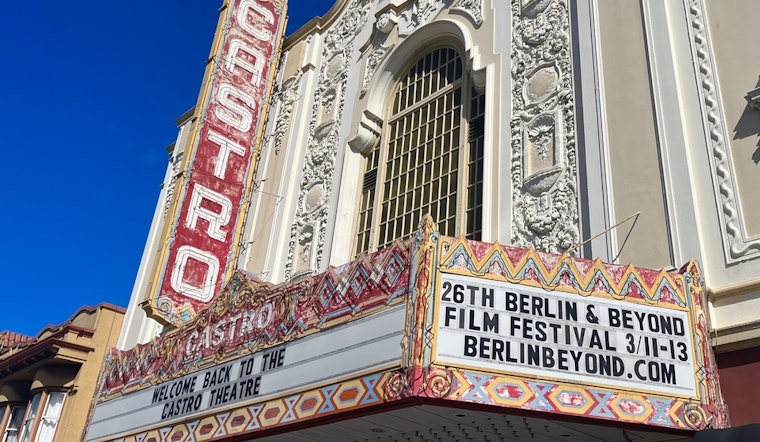 Published on March 24, 2022
More details continue to emerge about Another Planet Entertainment's (APE) plans for the renovation of the historic Castro Theatre (429 Castro St.).
As reported by the San Francisco Chronicle, APE announced that it is partnering with LGBT construction agency BuildOut California for the renovation of the Castro Theatre.
"The Castro Theatre is a cathedral to the LGBTQ communities," said APE project manager Mary Conde in a statement. "It's absolutely expected and appropriate that we partner with LGBTQ firms as we revitalize this irreplaceable icon for future generations."
Hoodline readers will recall APE announced earlier this year that they would be overhauling the nearly 100-year-old Castro Theatre and taking over the programming.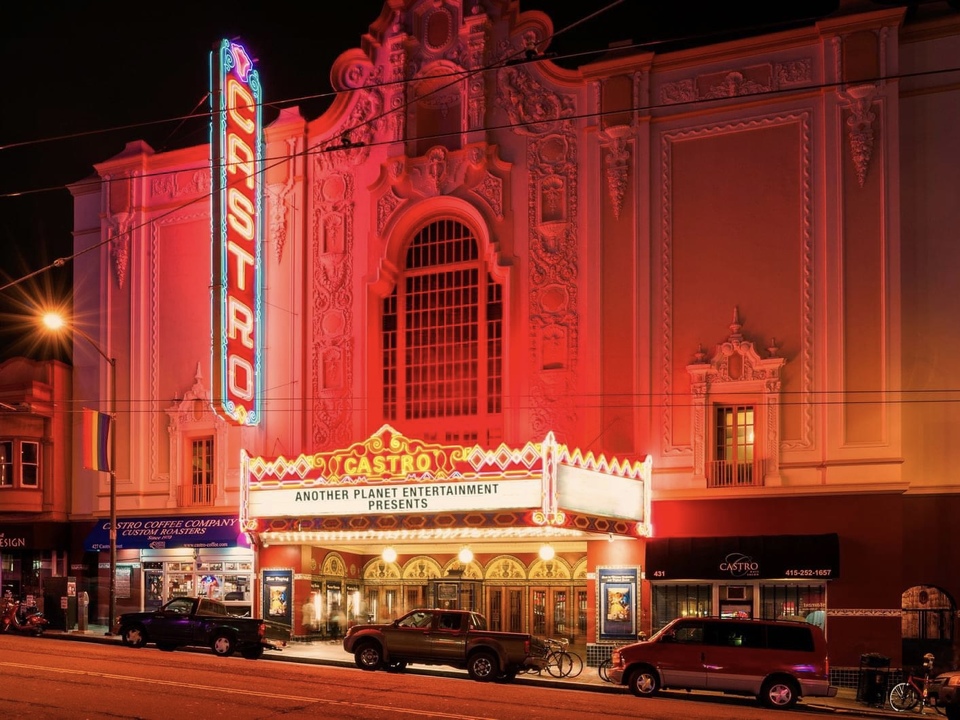 APE announced in January that it will be taking over programming at the Castro Theatre. | Photo: Castro Theatre
The announcement of partnering with BuildOut comes a week after Hoodline broke the news about APE submitting plans for renovating the theatre.
Proposed renovations include removing the orchestra-level seats and replacing them with four tiered sections of removable seats, removing the lobby-area concession stand, expanding the women's restroom, improving the ventilation, adding a ground-floor dressing room, and possibly adding an elevator with access from the lobby level up to the second floor.
The Castro Theatre remodel is being designed by CAW Architects and San Francisco-based historic architecture firm Page & Turnbull is acting as the preservation architect.
"There's a lot of work to be done and we're thrilled that LGBTQ contractors and vendors will be at the front of the line when considered for this work," said Paul Pendergast, BuildOut founding member.
Dan Sider, the chief of staff of the San Francisco Planning Department, tells Hoodline that APE's first step will be to have a project review meeting with Planning staff. "This meeting is one notch up from coming in to visit our staff at the Planning Information Counter," Sider says. "It's a 45-minute opportunity to sit down with our staff and share as much information as you want and we'll respond with as much information as we can."
A date for this meeting has not been set but Sider anticipates it will happen within the next week or two.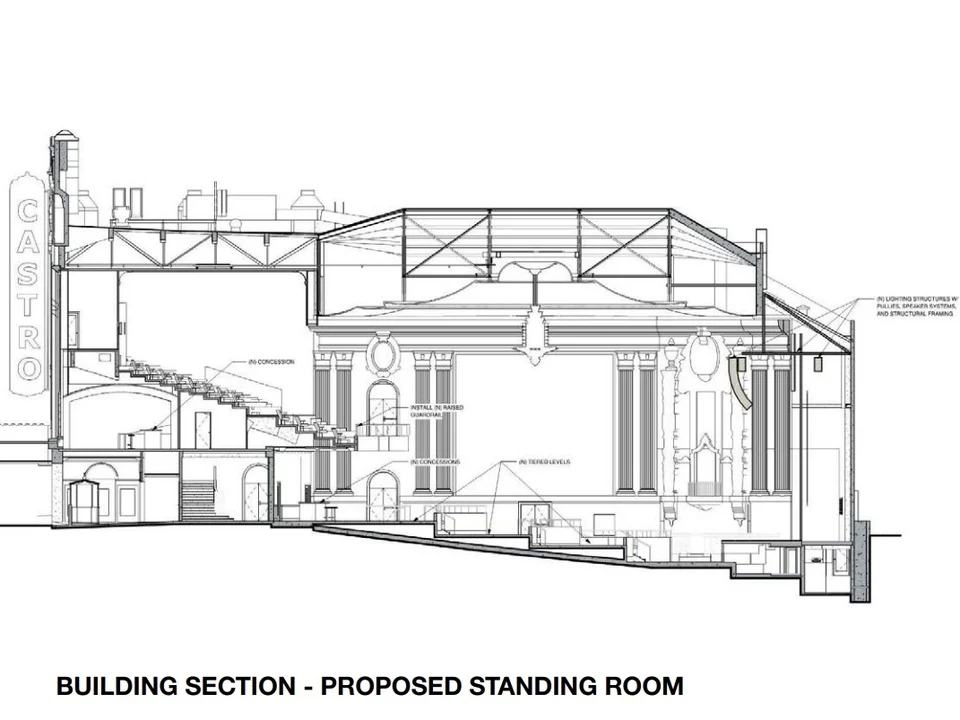 APE has proposed removing the orchestra-level seats and replacing them with removable seats. | Image: Page & Turnbull/SF Planning
After this meeting, Sider says applicants typically come in to file their development review application which could include building and conditional use permits.
Prior to submitting a development application, Sider says APE will be required to host a pre-application meeting with neighbors. This meeting can either be in person or hybrid until July 1. At this point, Sider said the meeting will need to be in person.
Determining a timeline for approvals is difficult at this time, said Sider. "It's tough to say because we don't know exactly what it is they want to do," said Sider.
Potential outcomes could include obtaining permits from the Entertainment Commission, Planning Commission, Health Department, and Calfornia Department of Alcoholic Beverage Control (CA ABC), along with a review by the Historic Preservation Commission.
Last week, APE spokesperson David Perry told Hoodline they are hopeful to have approvals "done by late Summer/Fall." Perry is also a founding member of BuildOut.
Earlier this year, APE said it expected to begin construction in late summer and undergo a six- to eight-month-long renovation. Sider tells Hoodline that APE's initially stated timeline is "aggressive."
Many Castro residents and theatre-goers have requested APE host a community meeting inside the Castro Theatre, however Perry told Hoodline that APE has no plans to do so.
When asked about community input, Sider said the community will have plenty of chances. "Whatever the particular approval process might wind up being, there's going to be a number of opportunities for folks in the public to weigh in," said Sider.