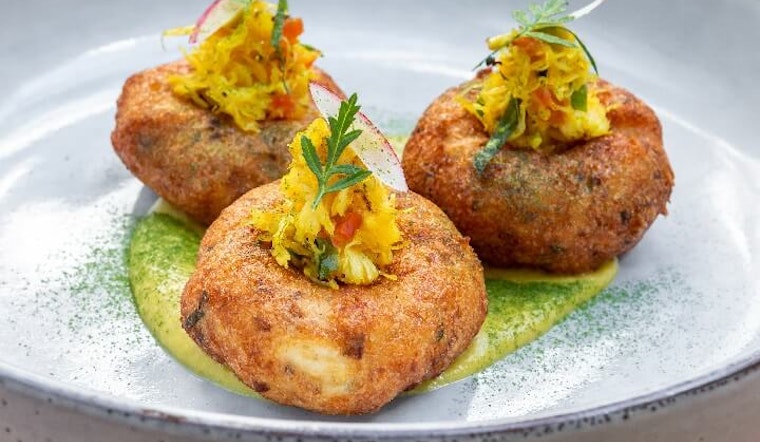 Published on April 08, 2022
For twelve years, the Fillmore District had easy access to upscale Indian cuisine within the neighborhood thanks to Dosa.
Dosa closed its Filmore/Japantown location in 2020 after 12 years in business. As Hoodline previously reported, Dosa had already closed its original location on Valencia Street in 2019. Its Oakland restaurant, the small chain's last brick-and-mortar location, shut its doors last year.
Now, that spot on Lower Fillmore near the edge of Japantown will host a new chef who's putting even more upscale spins on Indian cuisine. So far, the new restaurant has a vision and target for when to open, but doesn't yet have a name.
Chef Srijith Gopinathan and business partner Ayesha Thapar, who opened the acclaimed Ettan in Palo Alto two years ago, are behind the new venture, which they hope will materialize in the next six or seven months, according to SF Business Times. Those two chefs are already quite well-renowned and well-decorated for their other restaurants and unique "Cal-Indian" cuisine. Chef Gopinathan is even a finalist for Best Chef in the 2022 James Beard awards.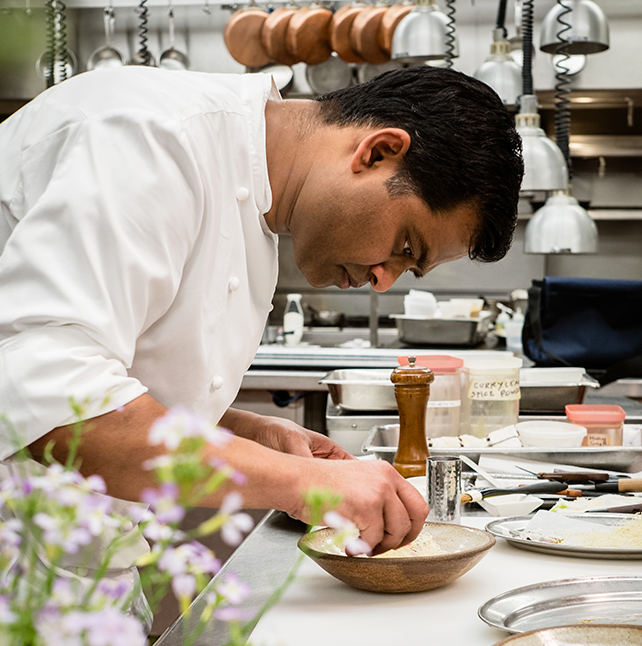 This pair has been collecting accolades for some time. Taj Campton Place Restaurant has earned two Michelin stars for Gopinathan, and Ettan was rated as one of the Top 25 Restaurants in the Bay area. The team also just opened the more casual-style Little Blue Door in the State Street Market in Los Altos. All three restaurants claim to use unique flavor combinations in spices and seasoning meant to enhance and not overwhelm their seasonal and high-quality produce.
"Our aim is to encourage people to experience the richness and depth of Indian flavors in a vibrant and healthy manner — marrying Eastern sensibilities with Western expression, that is enhanced by an international design aesthetic," the business partners say.
Although plenty of details about the new restaurant are still a mystery, we do know the team behind it is going big.
Thapar told the Business Times they're aiming for the "scale and design grandeur" they achieved with Ettan, though the overall atmosphere will be a bit different.
"This is going to be a prominent, landmark-style destination restaurant," said Thapar in her conversation with the Business Times. "We're hoping it changes the feeling in the Lower Fillmore area a bit."
That grand design should be easy enough to accomplish at the new spot by the intersection of Fillmore and Post. Before Dosa set up shop there, it was a bank with high vaulted ceilings and impressive and decorative beam supports. It has nearly 5,000 square feet on the ground floor, close to 2,000 square feet on the mezzanine level, and a dining capacity of over 150 people.
Thapar seems to be considering a major remodel, adding in an outdoor patio as well. The architecture and interior design firm Michael Zucker & Associates is listed on the permit for the work being done at the new restaurant.