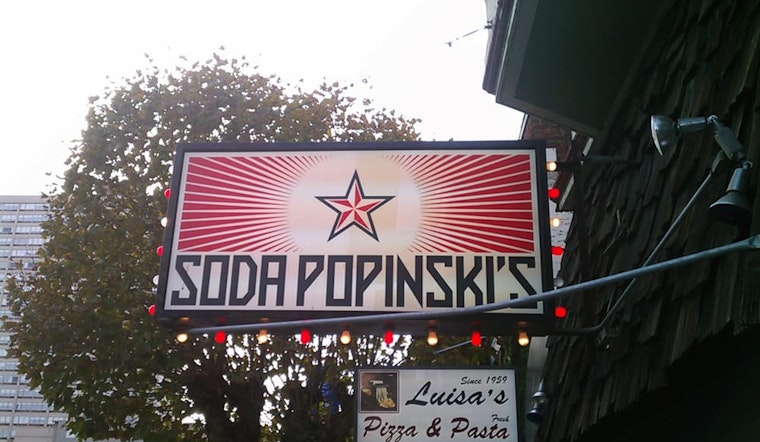 Published on April 28, 2022
Nob Hill craft cocktail bar Soda Popinski's has been popping since 2012 with retro video games, roulette wheels, and trivia nights. Now the bar is getting another attraction for which you may be game — a tiny, 150-square foot built-in, carry-out liquor store that the San Francisco Planning Commission granted them a conditional use permit for in a unanimous 7-0 vote Thursday.
This won't be just any carry-out store. "The only thing we are going to carry are craft local brands," said Ben Bleiman, partner with the Tonic Nightlife Group that operates Soda Popinski's. "We want to promote local brands."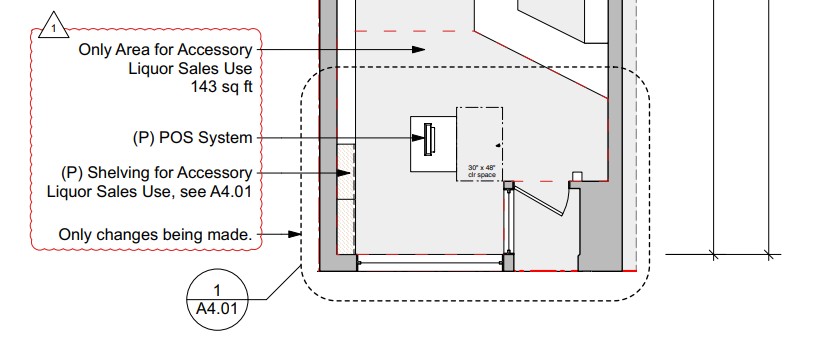 Image: SF Planning Commission
As you see above, this is basically a tiny sales booth of less than 150-square feet at the California and Larkin Street bar, there is barely room for a register and a few shelves. Bleiman said they would sell exclusively handcrafted San Francisco and California spirits from local distilleries.
"We're trying to do something special," he told the Planning Commission. "We're trying to add a tiny, tiny little use here, hopefully a very unthreatening use, that will also maybe breathe some life back into the space, promote some local brands, and be a win-win."
Some neighbors, however, did see this as a "threatening use."
"After closing hours, 2 a.m., the neighborhood is subjected to at least 45 minutes to an hour of meandering drunks making raucous noises, trying to find their cars, getting into fisticuffs, and generally awakening people," one public commenter complained. "To give them the ability to carry out more alcohol with them as they roam through the neighborhood will be further disruptive to the health, welfare, and stability of the neighborhood."
But the Planning commissioners did not agree that the small shop would disrupt anything.
"I really don't see this as a big issue," commissioner Theresa Imperial said Thursday. "It's not big, it's not designed for massive retail."
But it's more the retail and cultural well-being of the California Street corridor that moved the commissioners to give Soda Popinksi's a little more juice to sell craft spirits.
"We need to give our local existing businesses the tools they need to succeed and stay in business, and limit those vacant storefronts," commissioner Joel Koppel said.
It's unclear when the little shop will open, but we'll keep an eye out for any developments.