A San Francisco entrepreneur with extensive restaurant, bar, and nightlife experience appears to have two new business ventures in the works. Eric Passetti, the co-founder of the former Trocadero Club in the Tenderloin along with Café Terminus and House of Shields in the Financial District, and Natoma Cabana in SoMa,is now apparently putting his efforts into replacing Bar Fluxus, on the back side of the Hotel des Arts (447 Bush Street) on the edge of the Union Square/Financial District divide. (Bar Fluxus has not, as of press time, announced that it is closing.)
The San Francisco Business Times spotted a liquor license for a new bar that Passetti has applied for that will be called Harlan Records — as well as a second license for a new pizza spot on the other side of Market Street.
The entrance to Harlan Records would likely be in Harlan Alley, the space that is currently occupied by Bar Fluxus, an artist-minded hangout spot with room for 176 guests. It opened to much fanfare in 2016, as reported by Hoodline. The quirky and creative cocktail menu quickly gained notoriety the following year after it won awards in an SF Weekly poll for best cocktail and best cocktail bar in the city. The SF Business Times has yet to receive comment from Hotel des Arts or Bar Fluxus.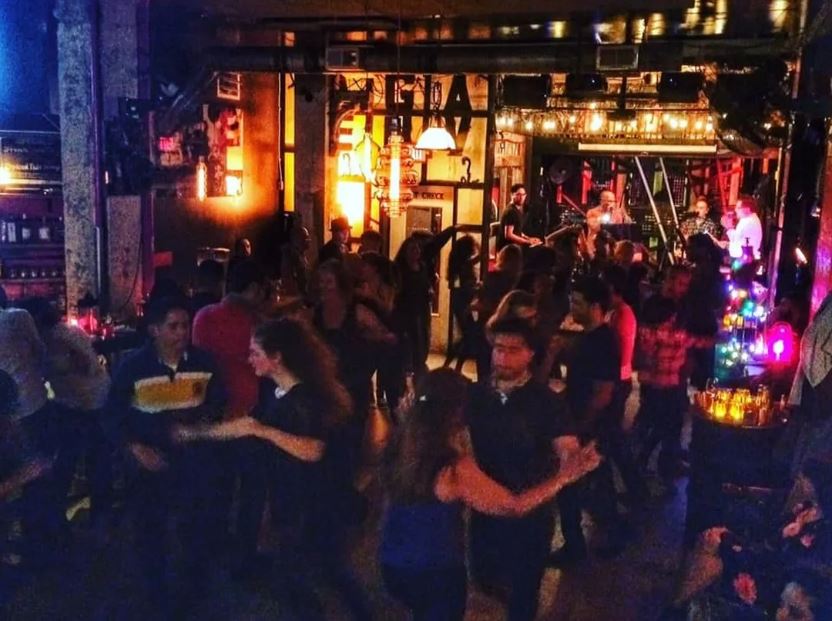 Bar Fluxus. Photo Credit: Bar Fluxus/Instagram

Bar Fluxus has recently posted to Instagram about events like its popular trivia nights and karaoke nights. Its website also shows upcoming events like salsa dancing and DJ performances.
The SF Business Times is also reporting that Passetti is taking on another spot, the former Jersey Pizza restaurant at 145 Second Street, with Lane Ford listed as a business partner on the liquor license application. That new business is Pie Punks, and Jersey has remained shut for much of the pandemic, after being opened seven years ago by the team behind Town Hall.
Passetti and Ford haven't yet spoken about the plans for Pie Punks, but the liquor license application is a Type 47, which is for full liquor at restaurants only. Stay tuned for updates on both of these new establishments as we learn more.