Published on June 09, 2022
Late-night revelers who enjoyed this year's return of the Chinese New Year Parade noticed something missing if they sought out a midnight snack after the parade. Chinatown restaurant Yuet Lee was closed, and the 45-year-old restaurant known for traditionally being one of the few Chinatown eateries open after midnight even had the dreaded "Yelpers report this location has closed" attached to its Yelp page.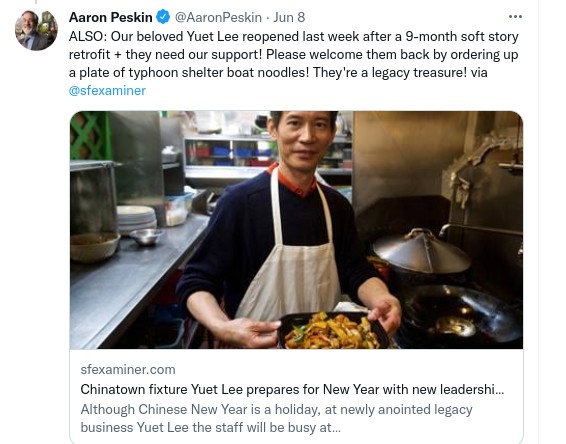 Screenshot: @AaronPeskin via Twitter
But it turns out that closure was temporary, and that temporary closure is over. Yuet Lee has fully reopened, and as that district's supervisor Aaron Peskin notes in the tweet above, the closure was a "9-month soft story retrofit."
That means there is no change to the expansive menu of crazy-affordable, large-portion plates served up at Yuet Lee. And the no-frills spot still has that wall of autographed photos, featuring signed pictures of famous visitors Jacques Pépin, Martin Yan, Guy Fieri, and Jackie Chan.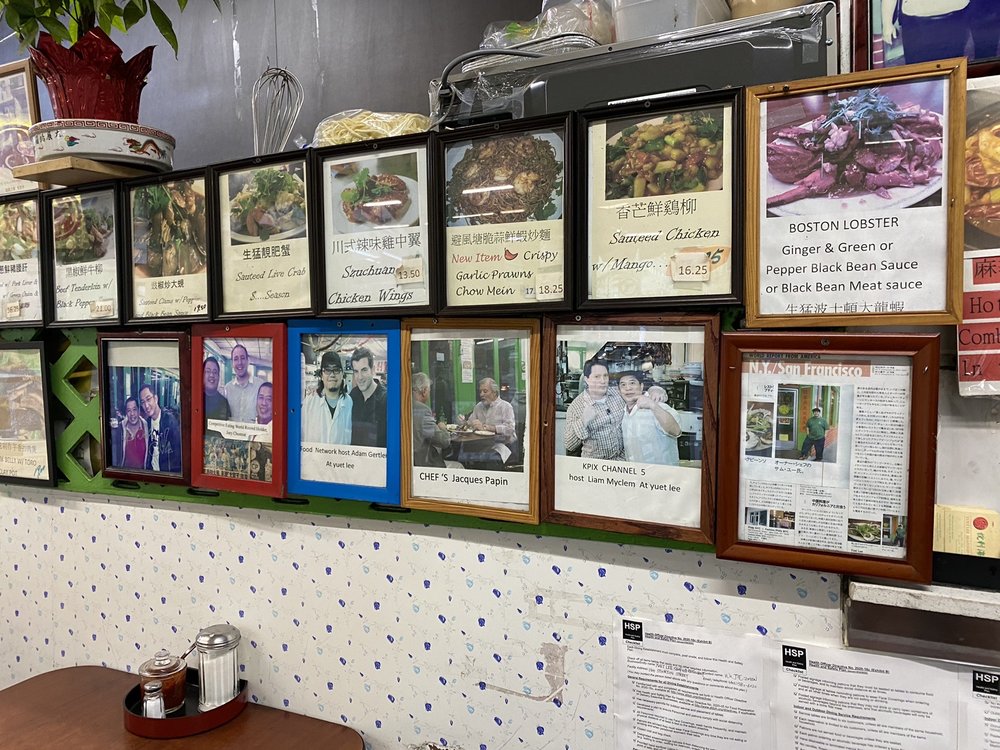 Image: Ed U. via Yelp
True fans of Yuet Lee know that it was established in 1977 by Sam Yu, who ran the place until handing it off to his 17-year employee Wo Jie Zhen for New Year's Eve 2020. Things would obviously take a turn for the worse shortly thereafter when the pandemic hit, not just for Yuet Lee, but for all of Chinatown.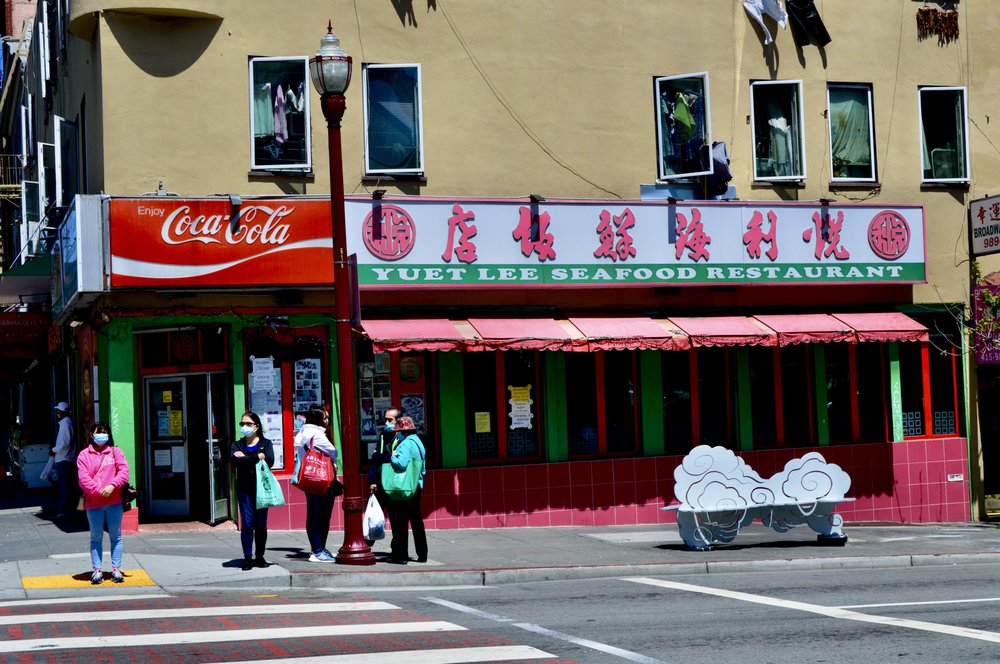 Image: Arvey S. via Yelp
But the neighborhood has now bounced back, and throwing all of its annual events again (including next weekend's North Beach Festival.) Yuet Lee is open again — and the building is now earthquake-safe. And it's a sigh of relief that Yet Lee was not closed permanently, but just ducking out for a bit.