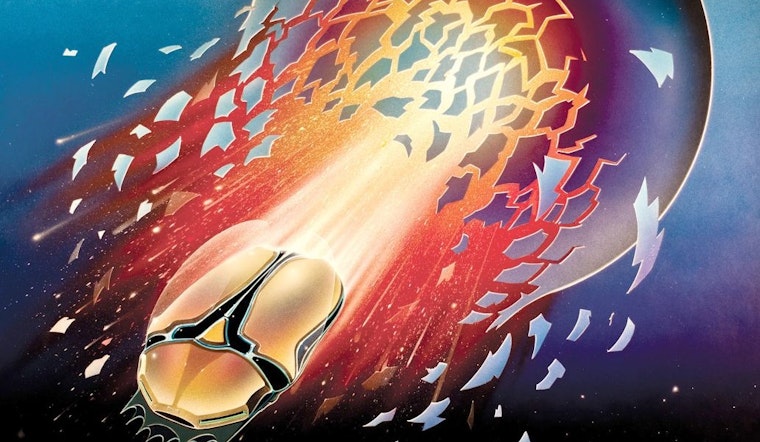 Published on June 16, 2022
The Haight and Ashbury Street destination Doolan-Larson Building has been a "museum for counterculture" since 2019, and its new resident artists certainly fits the counterculture bill. After San Francisco artist Jeremy Fish was its inaugural artist-in-residence in 2020, there's a new resident artist whose work you've seen on countless groundbreaking rock-and-roll albums and historic posters.
View this post on Instagram
Legendary artist Stanley Mouse designed a ton of Grateful Dead posters and album covers, and his recognizable style is also seen on album covers for Journey, Genesis, the Steve Miller Band, and Big Brother and the Holding Company. Now his Mouse House exhibition graces the walls of San Francisco Heritage's Gallery at 1506 Haight Street through July 28.
👉 Poster artist Stanley Mouse's exhibition ("Mouse House") runs until July 28, and is open for viewing Wednesdays through Sundays at 1506 Haight Street from 12:00 - 6:00 PM. Visit https://t.co/0UGL6qlhiz for more information about this exhibit! pic.twitter.com/qQ7mpDG2yD

— SF Heritage (@SFHeritage) June 14, 2022
According to an SF Heritage announcement, "Mouse's new exhibit will showcase a career that now spans 60 years. He will also unveil a new painting of the Doolan-Larson Building, a San Francisco landmark that is also listed in the National Register of Historic Places."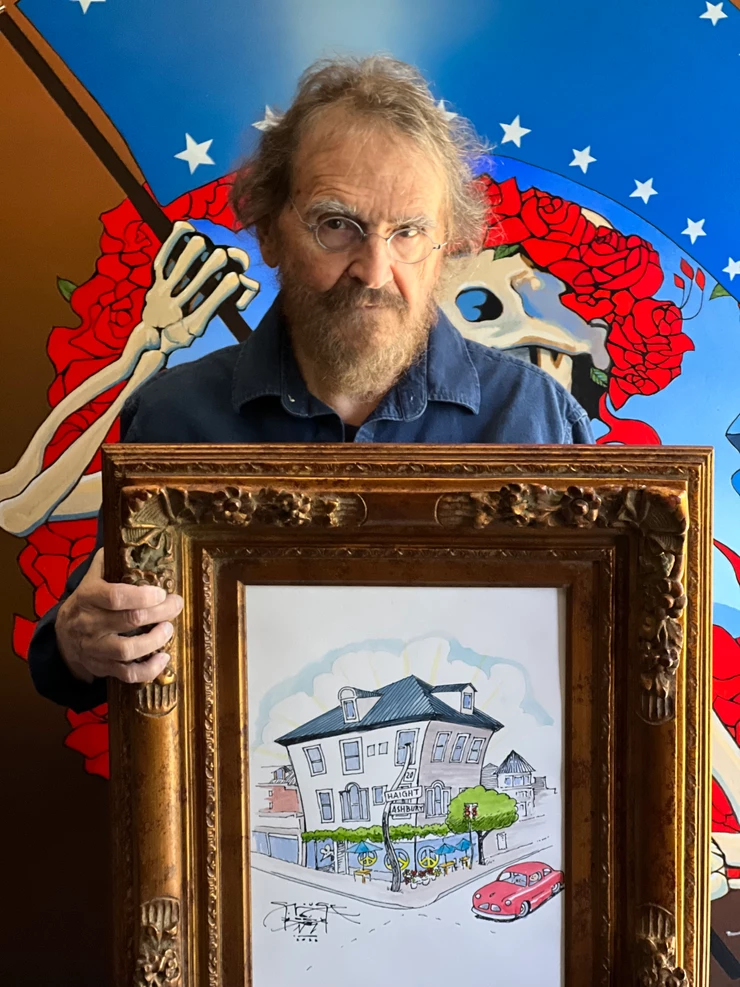 Image: Peter McQuaid via SF Heritage
"We are honored to be hosting Stanley Mouse for a special residency at our Gallery 1506 space in the Haight-Ashbury," San Francisco Heritage President and CEO Karalyn Monteil said in a release. "Mouse's work is synonymous with the Haight's legacy as a center for art and music, and we are excited for him to share his work in our space and to debut his special drawing of our historic Doolan Larson Building."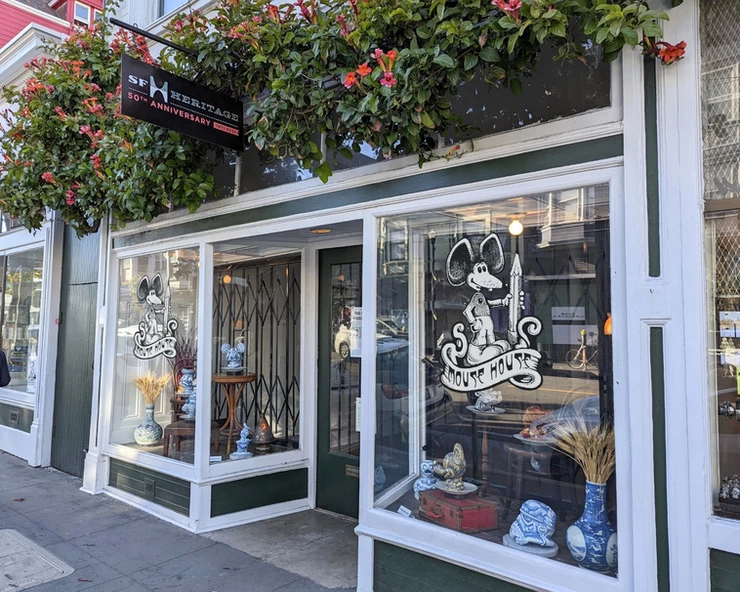 Image: Peter McQuaid via SF Heritage
Stanley Mouse: Mouse House runs through July 28, 2022 at San Francisco Heritage's Gallery at 1506 Haight Street (at Ashbury Street); Wednesdays-Sundays, 12 p.m. – 6 p.m.