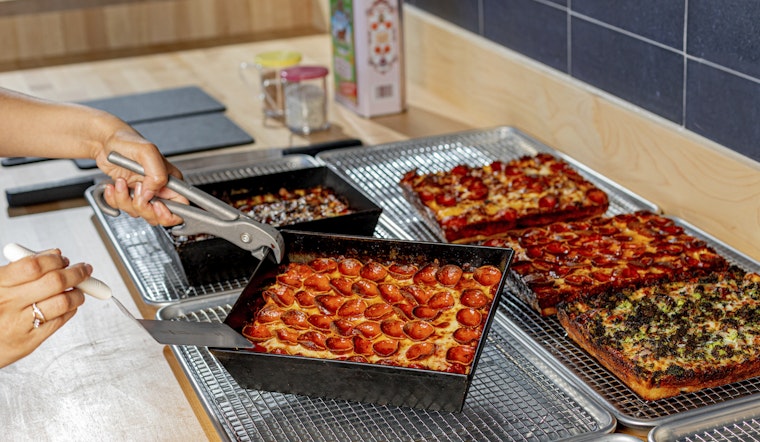 Published on June 30, 2022
Detroit-style pizza pie sensation Square Pie Guys has become such a well-known Bay Area favorite that it's hard to believe the former pop-up's first brick-and-mortar storefront only opened shortly before the pandemic.
"When shelter-in-place hit, we were an eight-month-old restaurant," says Square Pie Guys co-founder and CEO Danny Stoller. "We had no idea what was going to happen."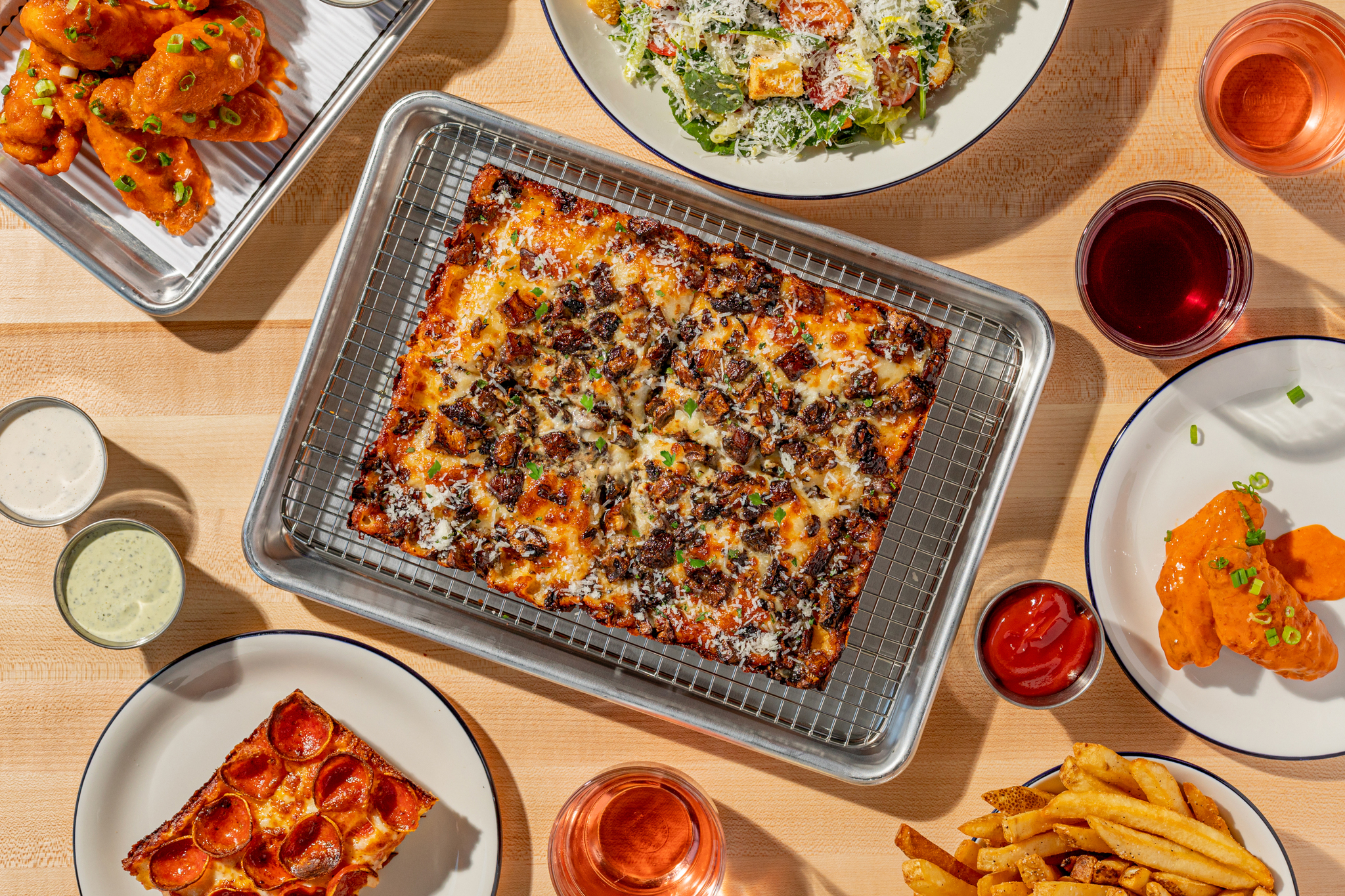 Image: Melati Citrawireja
What happened was that South of Market Square Pie Guys shop became a huge pizza delivery hit with comfort-food craving shut-ins, and they made the Chronicle's Top 25 Restaurants list. That led to a second location in Oakland, and now get ready for a third helping.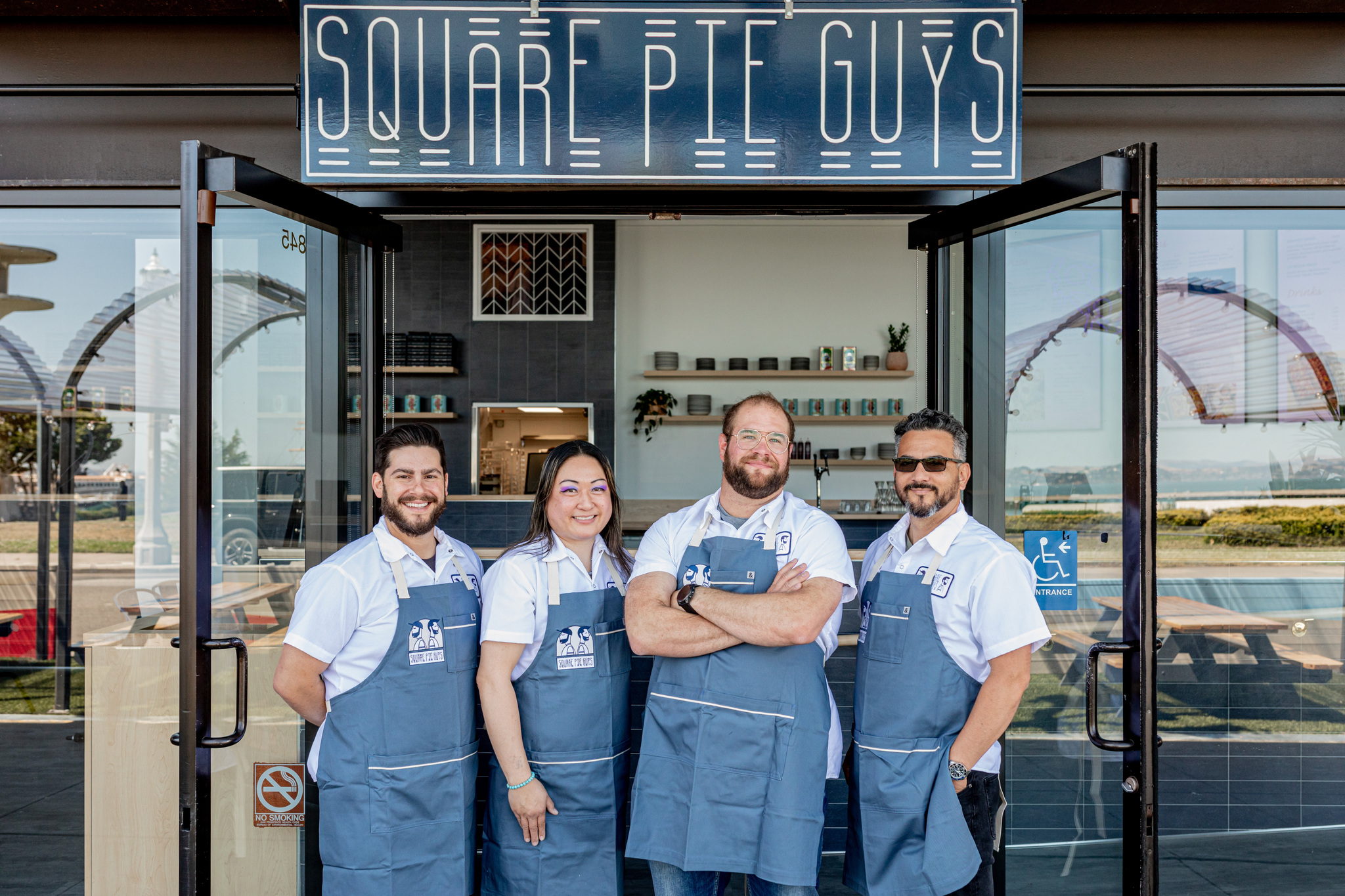 Image: Melati Citrawireja
Square Pie Guys is opening their new Fisherman's Wharf location at 845 Beach Street at the foot of Ghirardelli Square this Saturday, July 2. It's the former Pub at Ghirardelli Square space, and the latest Ghirardelli Square upgrade designed to intrigue longtime locals as well as visitors from around the world alike.
"There's this element of 'Wow, now Square Pie Guys is on a national stage, people from all over the world can hear about Square Pie Guys when they walk through historic Ghirardelli Square,'" Stoller tells Hoodline.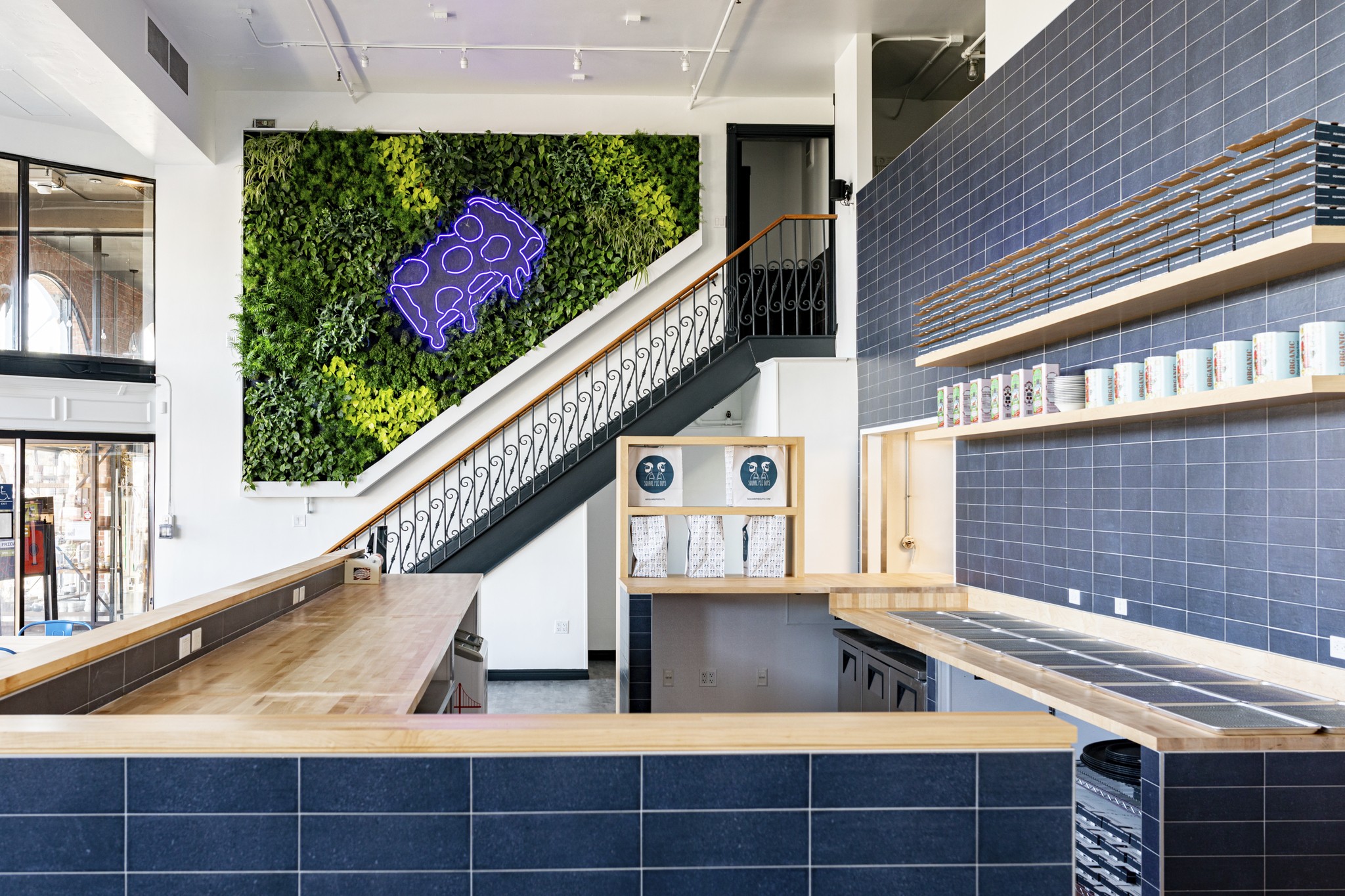 Image: Melati Citrawireja
You'll notice the signature neon sign at the new location, on a living wall designed by Woodshed Plant Company. The interior dining room is their largest yet at 3,300 square feet, but like the SoMa spot, has little barrier between the kitchen and dining area. "You're part of the party. It's fun on Friday nights," Stoller says of that Mission and Seventh Street location. "We wanted to replicate that here."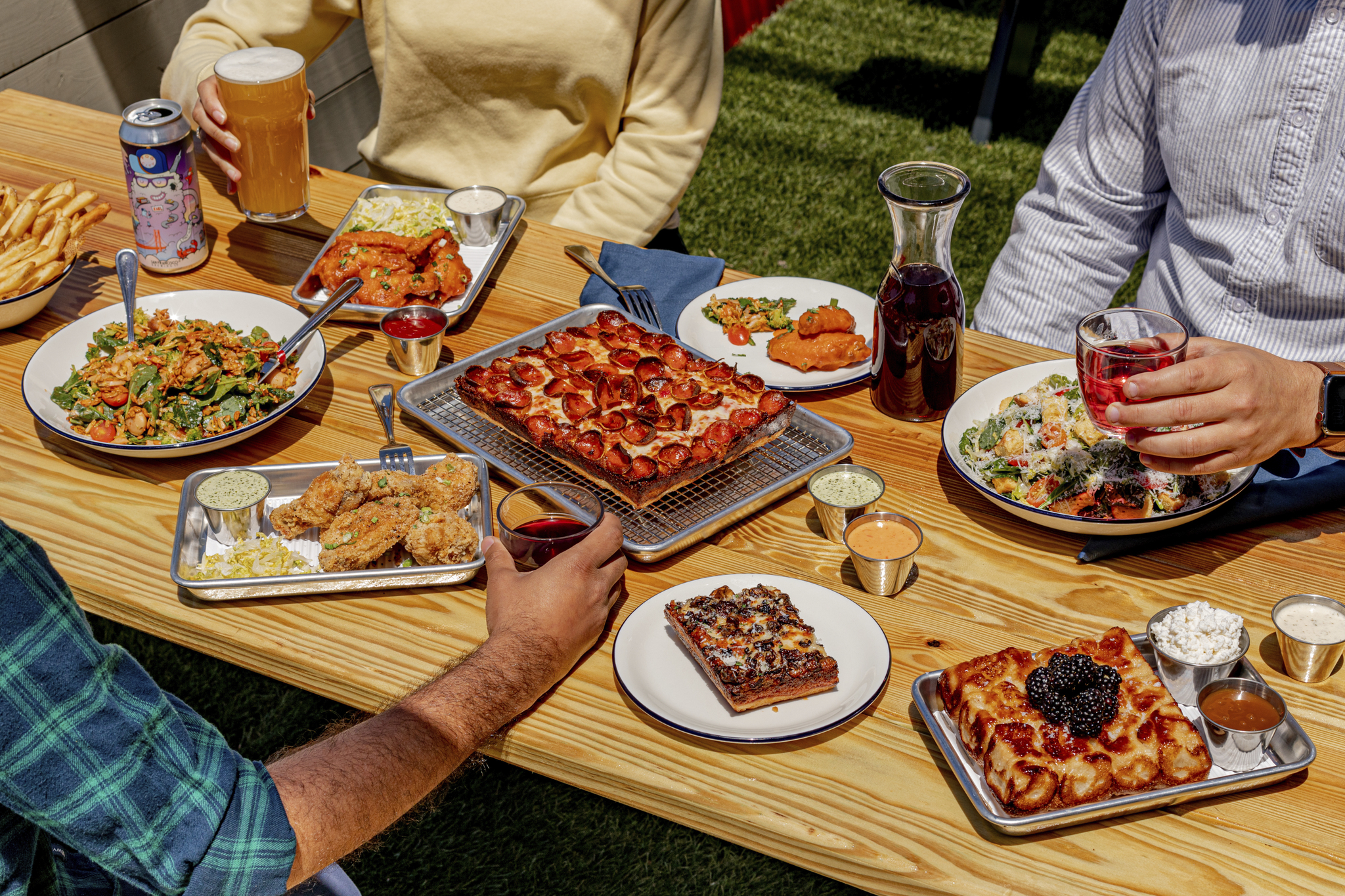 Image: Melati Citrawireja
But the outdoor parklets, with their sweeping views of the bay, ships, and the Golden Gate Bridge, really makes this Ghirardelli Square location worth the trip. And yes, they do have putt-putt turf beneath the parklet tables.
The seasonal menu options are in effect, and there are two summer pizza specials honoring Bay Area local heroes (and supporting their charitable foundations). KMEL's Shay Diddy has a pie in her name ("a Detroit-style pie topped with white sauce, Italian sausage, roasted broccoli, chile flakes and Mike's Hot Honey"), and Bay Area native and former Golden State Warrior Jeremy Lin gets a pizza homage with the JLIN ("topped with white sauce, pepperoni, Italian sausage, chile flakes, Green Goddess dressing, parsley and grated grana cheese.")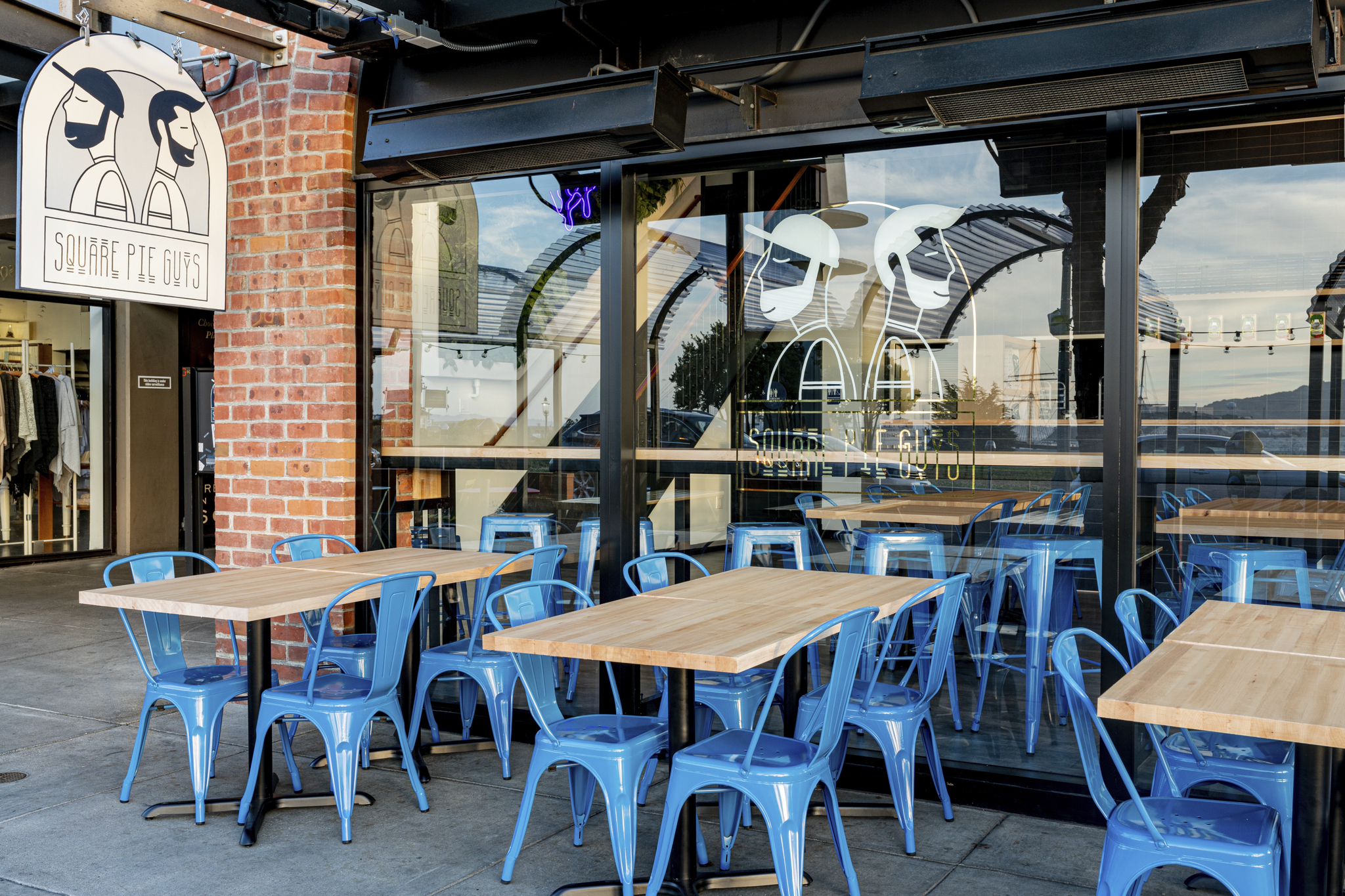 Image: Melati Citrawireja
So Ghirardelli Square gets its square pizza, a slice of both spectacular scenery and a cult-hit culinary phenomenon.
"This is the first location we get to launch with this expansive outdoor space," Stoller says. "My goal is you go on a hike in Marin, you come back, it's four o'clock on Sunday, you sit at the patio table, you get a couple beers, you get the pizzas, you go home, you're happy. That is the ideal use case for this patio."

Square Pie Guys at Ghirardelli Square opens Saturday, July 2 at 845 Beach Street (at Larkin Street). Hours are Sunday-Thursday 11:30 a.m. - 9 p.m., Friday and Saturday, 11:30 a.m. - 10 p.m.