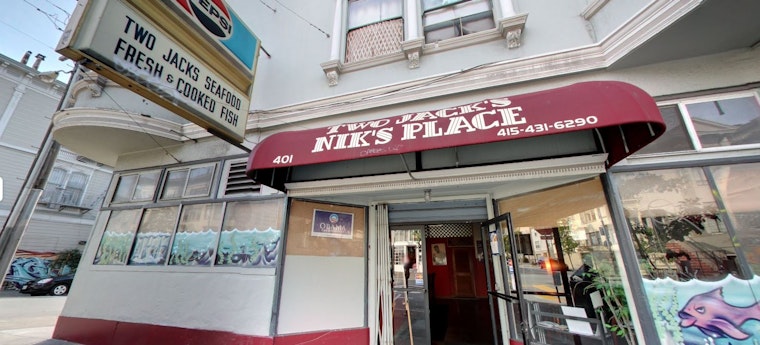 Published on July 12, 2022
After more than four decades in business, a renowned restaurant in San Francisco's Lower Haight which was granted legacy business status by the city is about to close its doors. The owner and operator of Two Jack's Nik's Place, Nikki Cooper, announced on Instagram that the restaurant would be serving its final meals on July 14th. "We have provided delicious southern comfort food and been an enthusiastic part of the local community for 45 years," the post reads. The location opened in 1977 at 401 Haight Street and customers immediately latched onto the menu which featured traditional favorites like jambalaya, catfish, mac and cheese, and homemade collard greens.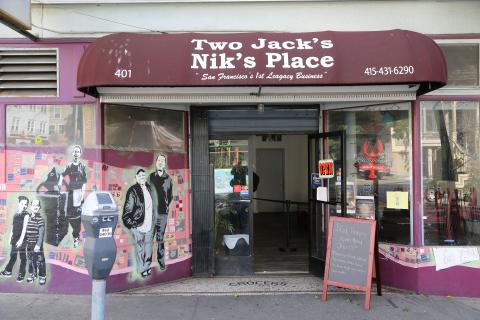 Photo Credit: Legacy Business Registry
In 2016, as reported by Hoodline, Two Jack's Nik's Place was recognized as a legacy business, partly for its vibrant events like live jazz, poetry, and open mic nights. A year later, Cooper got national attention on the Today Show on NBC, showing the hosts how to make the restaurant's garlic bread prawn po'boys. Cooper's Instagram post reads, "being able to take our small mom and pop to the TODAY Show, become San Francisco's first Legacy Business and get inducted into the Museum of Food and Drink in New York was God's amazing grace covering our blood sweat and tears."

Nikki Cooper. Photo Credit: @twojacksseafood/Instagram
Cooper is closing Two Jack's Nik's Place because she says she has accepted a position as the new Program Director for the San Francisco African American Chamber of Commerce. She hopes to help other small businesses thrive like Two Jack's Nik's Place did after she took it over from her family in 2006.
Cooper says she sold the remainder of her lease and that another restaurateur "will bring a new and vibrant energy to the Lower Haight." There is no word yet on what restaurant will be moving into the space. Hoodline will keep you posted if we hear anything. As for all of the employees at Two Jack's Nik's Place, they have the option of working at the restaurant's sister establishment, Two Jack's Seafood, at 984 Gilman Avenue in the Bayview.