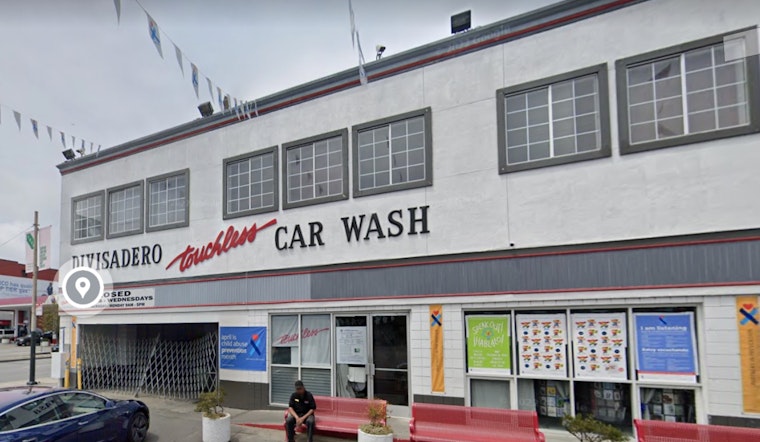 Published on October 14, 2022
A new twist in the soap opera that has been the fate of the former Touchless Car Wash at Divisadero and Oak Streets. Previous car wash owners Roy and Patty Shimek sold the property in 2015, and it was slated to become a six-story apartment complex. Texas-based developer Genesis Real Estate Group won approval to build 186 units there in 2019.
Those plans are suddenly off. Real estate site The Real Deal reports the developer has canceled those plans for an apartment complex. That site notes that "After seven years of negotiating, designing, planning and permitting, the developers of the shuttered Touchless Car Wash site have 'abandoned' their entitled plans to build an apartment complex,"
The term "abandoned" comes from District 5 Supervisor Dean Preston's office. And Preston's office is working on turning it into a 100% affordable housing complex.
"We became aware in February that the property was being marketed, and we immediately engaged with nonprofit developers, the property owner, and the Administration about the potential to acquire this site for 100% affordable housing," a Preston spokesperson tells SFGate. "We believe there is a consensus that affordable housing here is viable and would meet community needs, and we continue to work to make that affordable housing on this site a reality."
That sounds a lovely goal, but some car wash fans (and Burning Man attendees) may wonder if it will become car wash again. Technically, it might. SFGate notes that "Genesis Living filed a quit claim on the property in May, surrendering the property back to Roy and Patricia Shimek, Touchless Car Wash's longtime owners."