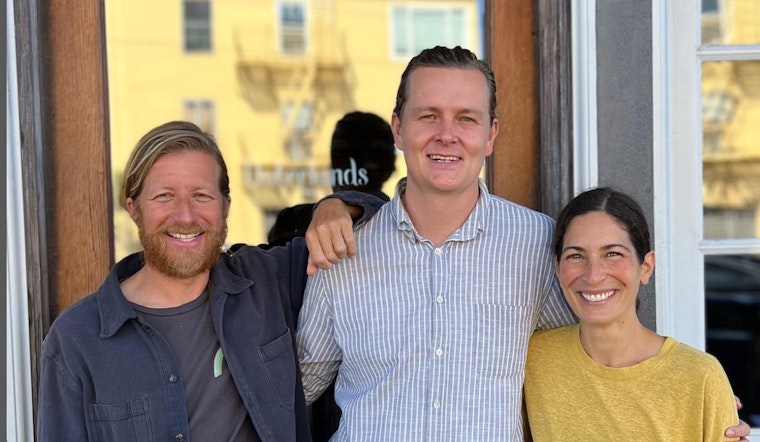 Published on October 03, 2022
When we learned last week that Outer Sunset brunch destination Outerlands was closing, owners Dave Muller and Lana Porcello teased in an Instagram post that "this is not the end for Outerlands," and that the restaurant would reopen with a new owner. But they did not disclose who the new owner would be, nor did they say how long Outerlands would be closed before reopening again.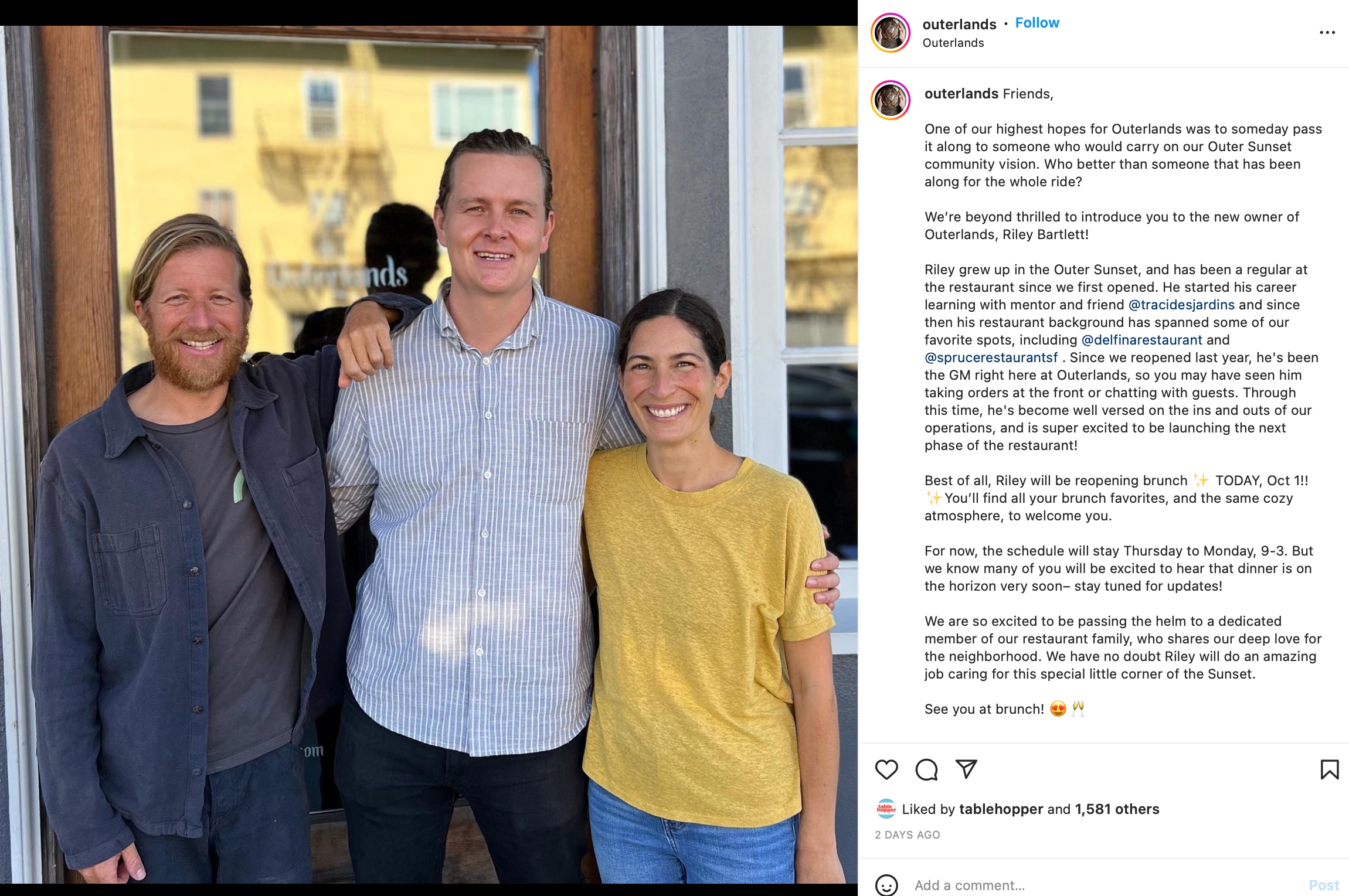 Screenshot: via Instagram
But boy did things move quickly! In the Saturday Instagram post seen above, Muller and Porcello announced that "We're beyond thrilled to introduce you to the new owner of Outerlands, Riley Bartlett!" (Bartlett has been the restaurant's general manager since they reopened from their pandemic slumber in September 2021.) "Riley grew up in the Outer Sunset, and has been a regular at the restaurant since we first opened," they added.
But the bigger news may be their announcement that the restaurant already reopened on Saturday. "Riley will be reopening brunch ✨ TODAY, Oct 1!! ✨You'll find all your brunch favorites, and the same cozy atmosphere, to welcome you," the post said.
Bartlett's food resume is as impressive as they come in the Bay Area. He's worked under renowned chef Traci Des Jardins at the Dogpatch bar School Night, and has previously served as a manager at Pizzeria Delfina, Piccino, and Spruce.
And the Chronicle reports that Outerlands's menu will be expanding. "Dinner, which Outerlands hasn't served since before the pandemic, will return in October," according to the Chronicle. "Outerlands fans can expect new dishes alongside some favorites, including a burger the restaurant used to highlight on weekly burger nights. There will also be pasta, roast chicken and rotating seasonal dishes, available both for dine-in and takeout."
Outerlands remains at its same location at 4001 Judah Street (at 45th Avenue). Their current hours are brunch only, Thursday-Monday from 9 a.m. to 3 p.m. They have not yet announced when dinner service will begin, but this is scheduled for October. And once dinner is up and running, brunch hours will shift from Friday-Sunday 9 a.m.-3 p.m., and dinner will be Wednesday-Sunday 5-10 p.m.