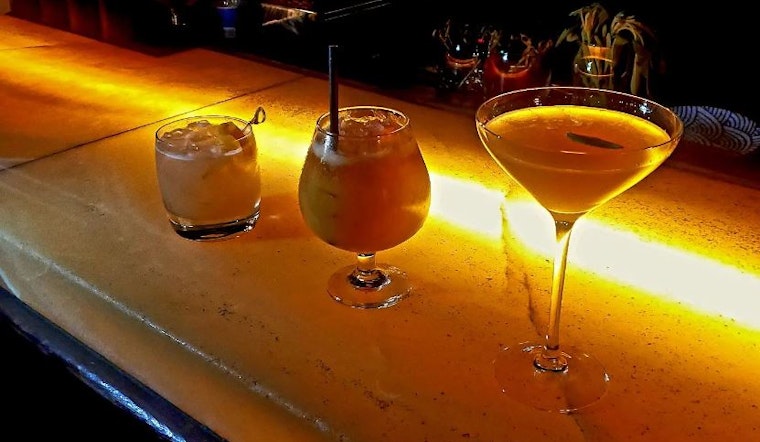 Published on November 14, 2022
Hayes Valley has a new establishment in which to grab a drink and a bite and unwind. Gambit Lounge has opened at 581 Hayes Street in the space occupied by the former Noir Lounge, which closed earlier this year. Two hospitality veterans are behind the new wine and cocktail haven: Cezar Kusik, a former wine and beverage director at Rubicon, Butterfly, and Loews Regency Hotel; and Edward Calhoun, who has similar experience at Peacekeeper, Southpaw, and Dogpatch Saloon. The two both recently worked at 25 Lusk.
Gambit's website describes how Kusik and Calhoun's relationship plays into the theme of the bar. "North Carolina meets Poland in an unlikely but fortuitous and serendipitous alliance and partnership. Two long-time restaurant professionals embark on a tumultuous journey to create their dream establishment, where their vision of an ultimate downtime spot comes to life," the website states.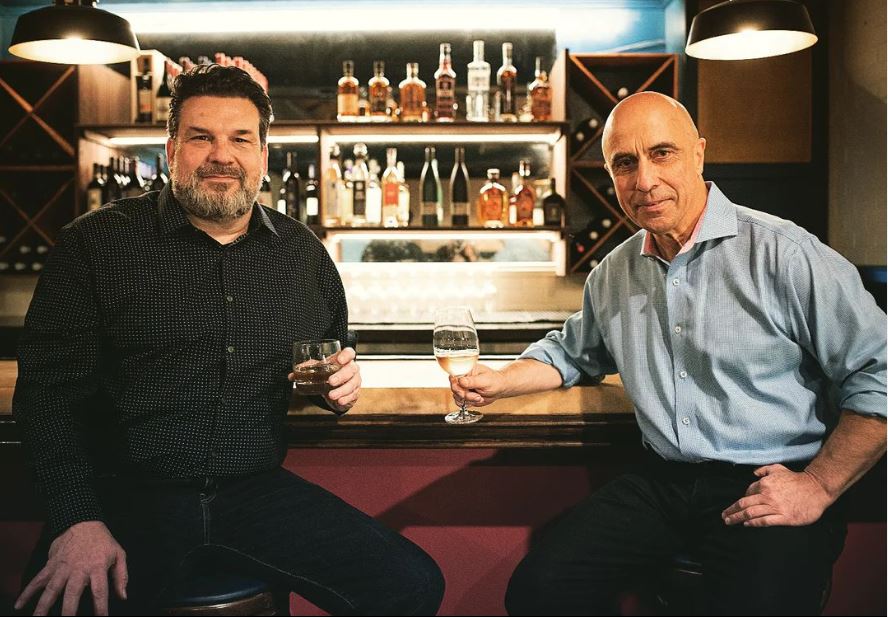 Edward Calhoun and Cezar Kusik. | Photo Credit: @gambitlounge581/Instagram

The menu includes 12 small-bite food options that have a lot of creativity, like Lubuskie beef tartare or the vegetarian beet version. There is also pierogi and shrimp and crab fondue. According to Tablehopper, which first reported Gambit's opening, "Wes Rowe from WesBurger is consulting on the eclectic menu that has some spins on Eastern and Central European dishes."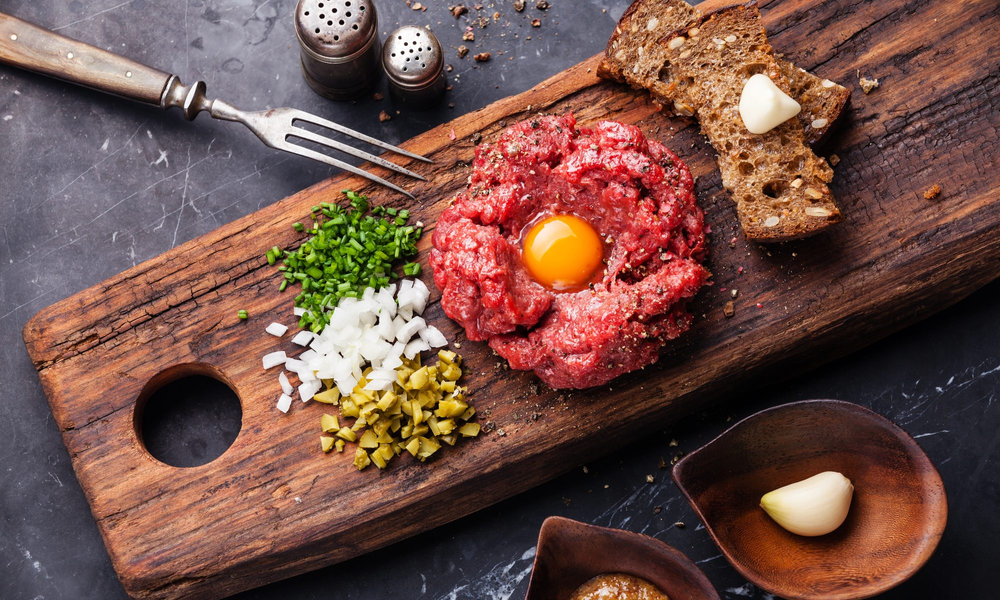 Lubuskie beef tartare. | Photo courtesy of Gambit
You also have your choice of eight signature cocktails for $13, like the Gentleman's Sweep, which features bourbon, apricot, lemon, and spiced syrup. The real star of the menu is the wine list. Tablehopper reports, "Cezar has assembled an extensive wine program that leans Old World but has some California selections as well, plus there's a reserve list you can ask for." There are almost 20 red wines and about 10 whites to choose from by the glass or by the bottle. You can also get four types of sparkling wine, one rosé, and several beers.
The owners describe Gambit this way, "we believe a glass of wine and a cocktail accompanied by soulful food, heartfelt music, and honest company are those precious aspects of life which mitigate the hardships of everyday minutia and inspire timeless memories to fuel our futures." You can check it out Tuesday through Saturday from 4 pm to 12 am and Sunday from 11 am to 5 pm.