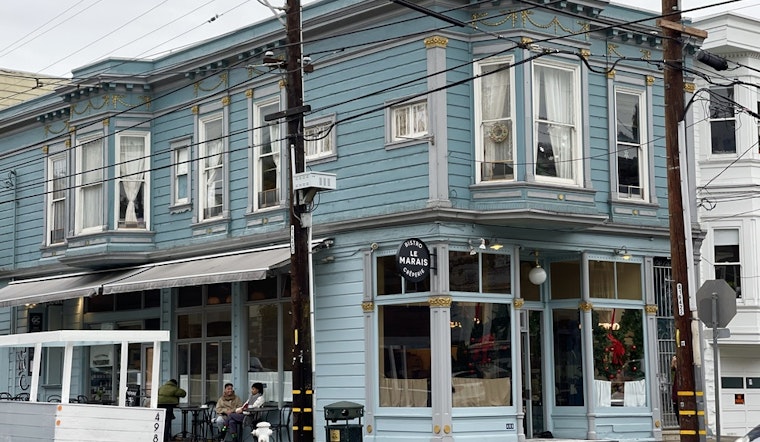 Published on December 27, 2022
Overnight on Monday, the Castro's Parisian-themed bakery and cafe Le Marais Bakery (498 Sanchez) had its storefront window smashed and the business burglarized for the second time in about a month, leaving its owners frustrated and disappointed.
Le Marais shared the news of the burglary on its social media pages. "They took everything from our Castro café last night, even our industrial safe from the basement," wrote co-owner Patrick Ascaso.
SFPD spokesperson Officer Eve Laokwansathitaya confirmed that San Francisco Police officers responded this morning to Le Marais at approximately 8:08 a.m. on a report of a burglary.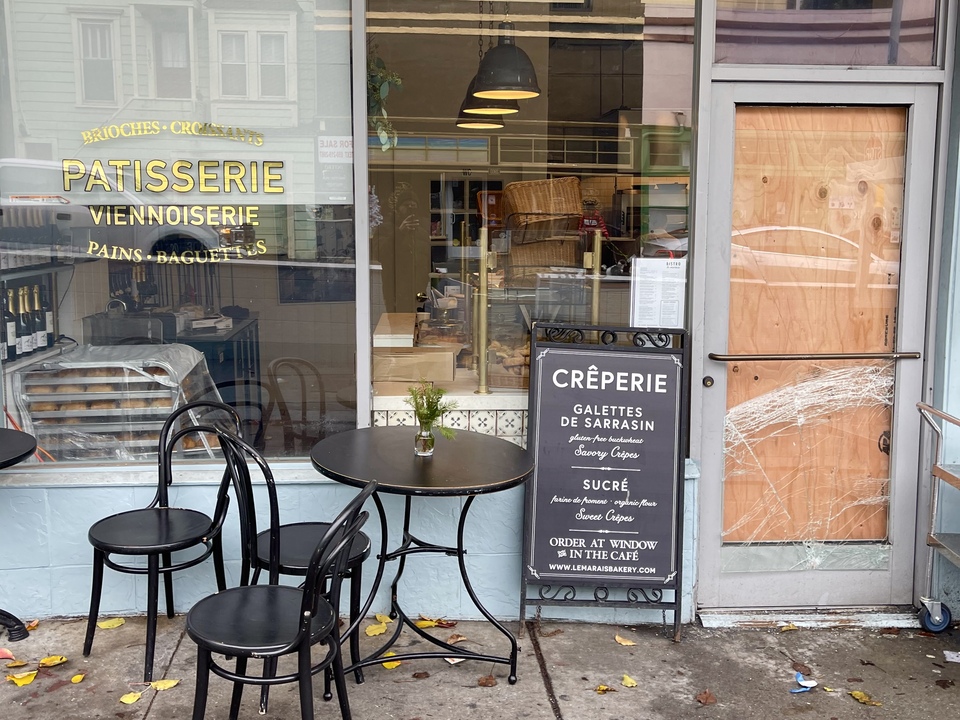 Le Marais has boarded up its side entrance. | Photo: Christopher V./Hoodline
"Upon arrival, officers met with one of the employees at the business who told them that when they arrived in the morning they noticed that the front door was damaged, and that a few items had been stolen," said Laokwansathitaya.
"At this time there are no arrests from this incident," added Laokwansathitaya.
Tipster Christopher V. tells Hoodline that despite the damage, Le Marais is open for regular service today.
Hoodline readers will recall that Le Marais' Castro location was burglarized similarly in 2020, and as bakery manager Youssra Meknassi tells KPIX, this is the sixth break-in the location has seen since it opened, including once just a month ago.
French-born café owner Patrick Ascaso and his wife Joanna Pulcini opened Le Marais Bakery in 2017 in the former Samovar Tea Lounge. Hoodline reached out to Ascaso and Pulcini for additional comment but did not receive a response.
View this post on Instagram
Le Marais has an additional San Francisco location in the Marina (2066 Chestnut St.) and Polk Gulch (1138 Sutter St.), and a third location in Mill Valley at 250 East Blithedale Avenue. Le Marais' flagship Marina location at 2066 Chestnut St. closed in 2021.
Ascaso called on local, state, and national leaders for a response. "London Breed, Nancy Pelosi, and Gavin Newson if you cannot protect San Francisco's small, local, family-owned businesses, how can our city thrive," asked Ascaso.
"We are heartbroken," added Ascaso. "We put so much heart into this location, we take such good care to make it beautiful and serve beautiful food and do our best on every level, and this is just too sad."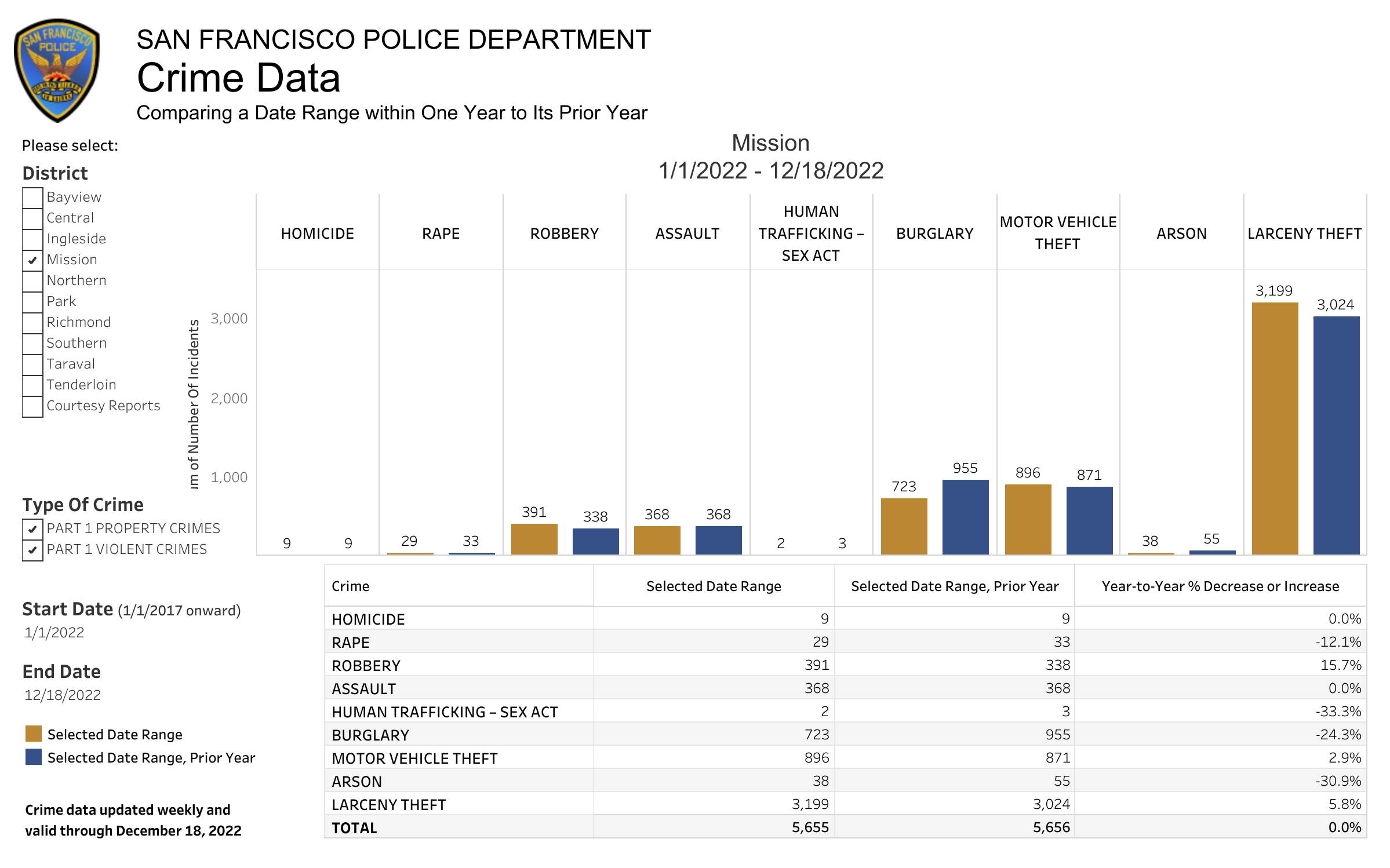 Year-over-year crime data from SFPD's Mission Station. 2022 crimes are in gold, while 2021 crimes are in blue. | Image: SFPD
Compared to 2021, burglaries in the Mission Police District (which includes the Castro) are down -24.3% from 955 to 723. Citywide burglaries are down 20.6% from 7,093 to 5,633 in the same time period.
"It happens over and over and nothing changes," said Ascaso. "Please, San Francisco and California leaders, do more to care for our city and its small businesses. We deserve better. Our communities deserve better."
---
Anyone with information is asked to contact the SFPD at 415-575-4444 or text a tip to TIP411 and begin the message with SFPD. You may remain anonymous.